Product Description
Type Mechanical pencil in original box.
Product Name Gentleman
Manufacturer and Year Waterman, France - late 1990s
Length 5-5/8" .... full length, but slender
Filling System Takes 0.5mm leads. We will include a new packet of leads.
Color Burgundy lacquer over brass with gold plated trim.
Condition Excellent condition, lightly used. There is light scratching on the surface of the lacquer visible under magnification. No dents, major scratches, cracks, or plating wear. Working well in its original blue Waterman Paris box with warranty card and booklet.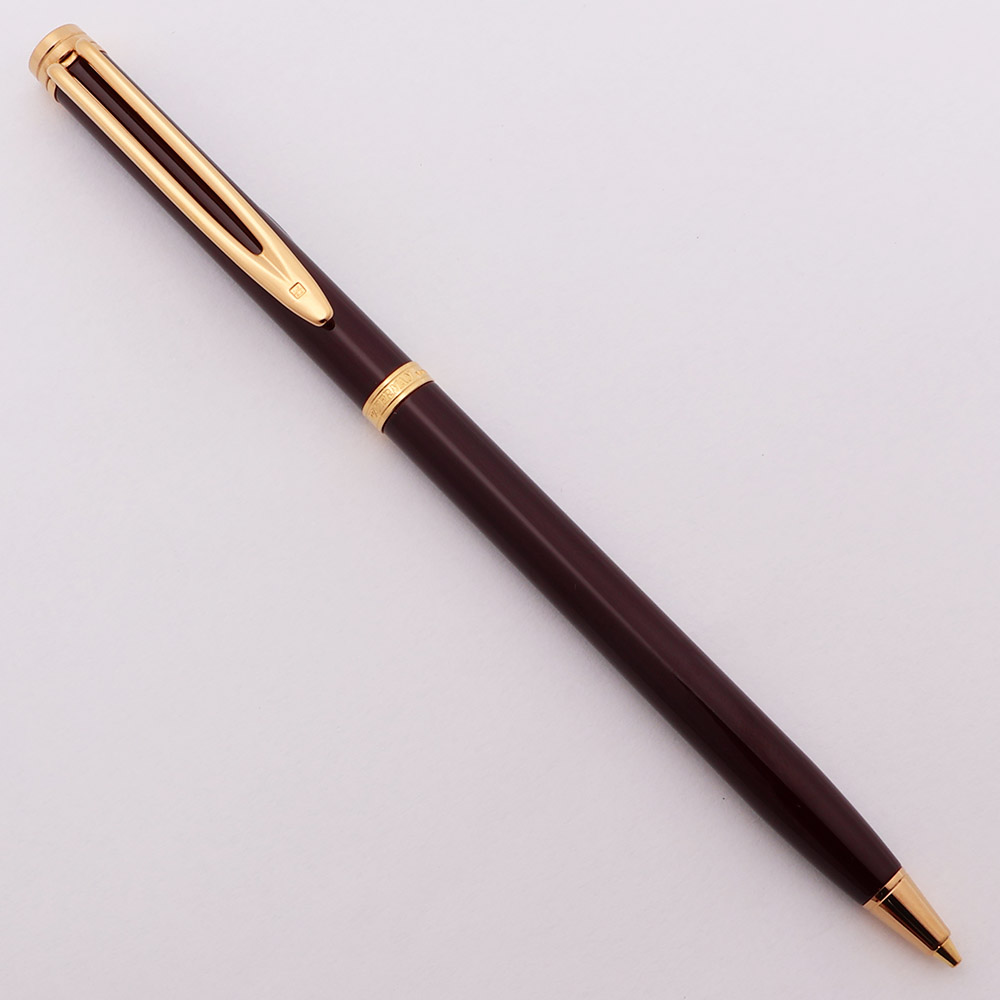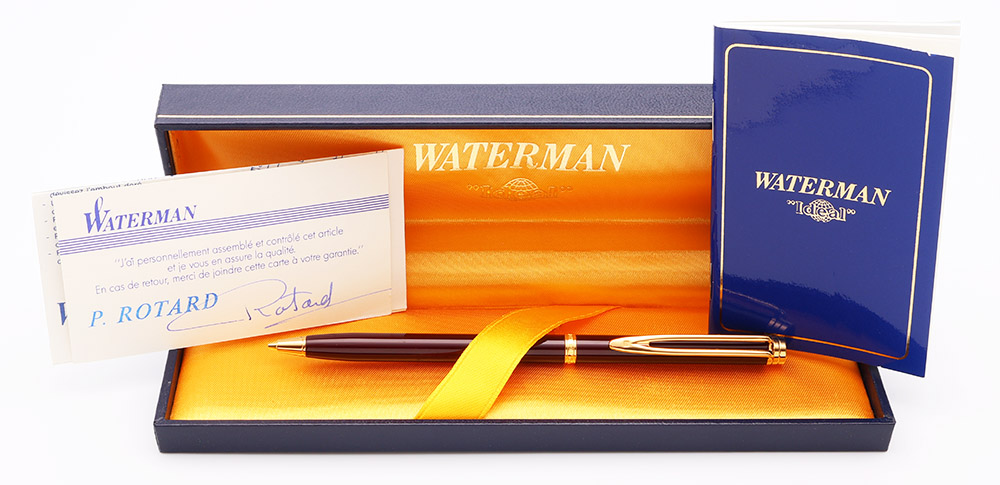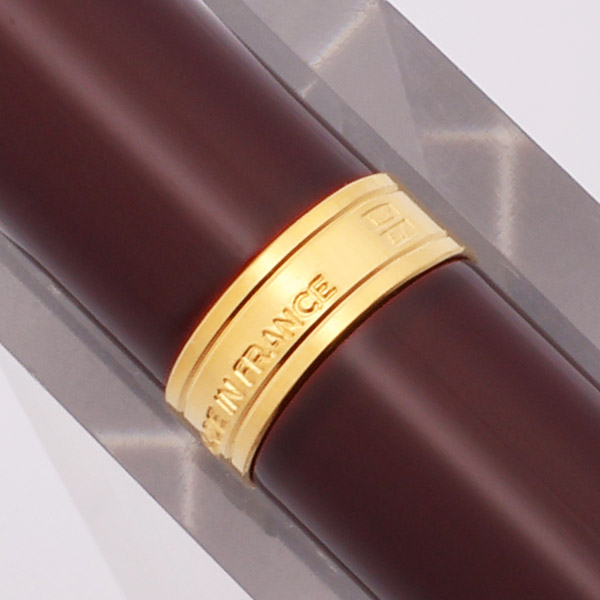 Product Videos
Custom Field
Product Reviews