We introduced the Zayante a few years ago, and it's proven to be one of our most popular Ranga-made pen models. We've offered it in dozens of ebonite and acrylic colors, employing the JoWo #6 nibs and a cartridge/converter/eyedropper filling system.
For a new special edition version of the pen, we contemplated a few subtle and not-to-subtle improvements based on customer feedback.
Slightly shorter
Better cap posting
Fewer turns to cap and uncap (around 3/4 of a complete turn, versus almost 3 on the original Zayante)
Deluxe antiqued clips in 3 different colors/finishes
The Special Edition Zayante is 5-1/4" in length (as opposed to 5-1/2" for the original Zayante). Posted they are a little over 6-1/2" versus 6-7/8", so the Special Edition posts more deeply and results in a better balanced pen posted.
Barrel and section diameter is more or less the same.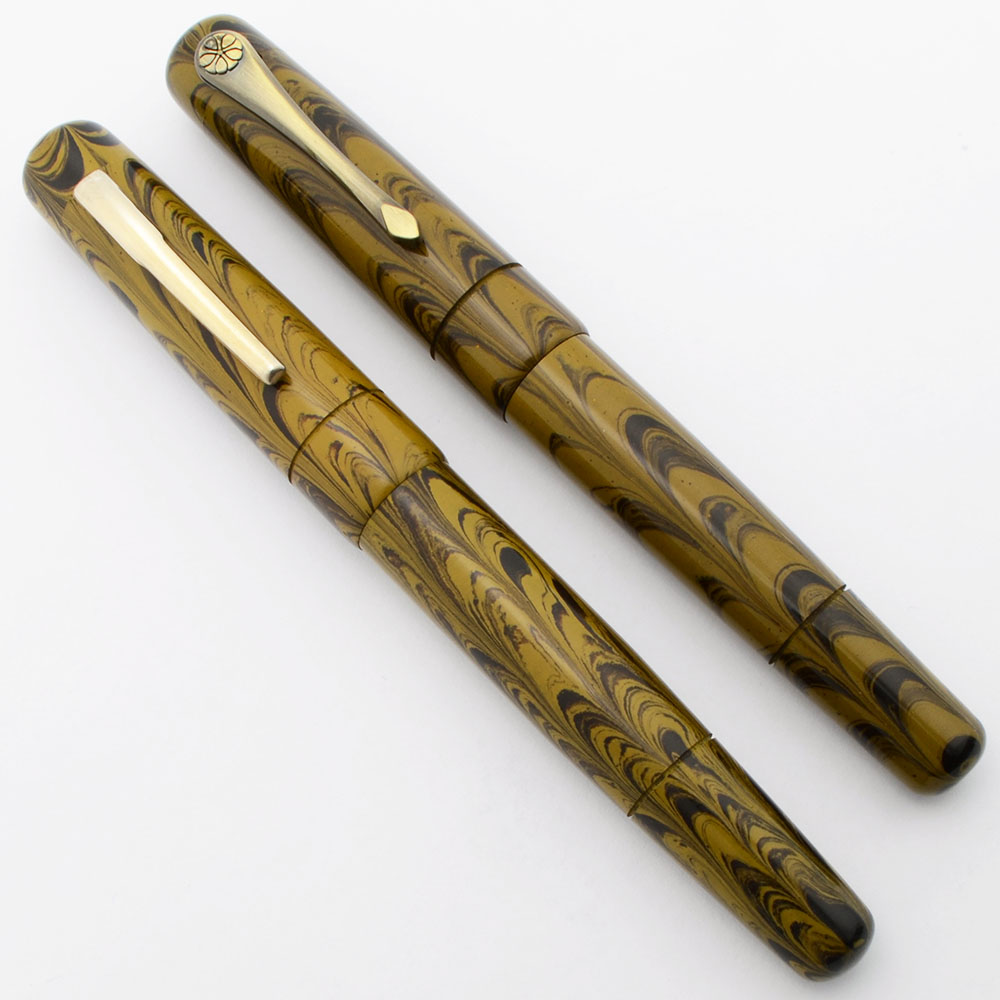 The most significant improvement is one that our customers have literally been requesting for years, and that is an improved clip. The Ranga-supplied clips have been plain and serviceable, but they don't really add to the design, and the plating has not been very durable. Ranga is planning on upgrading their clips, but we couldn't wait!
Our new clips have an antiqued appearance and come in three colors which match our pen materials nicely: brass (yellowy and match nicely where you'd ordinarily see a gold clip), pewter (silver) and copper (reddish). You'll see all three colors in the selection below.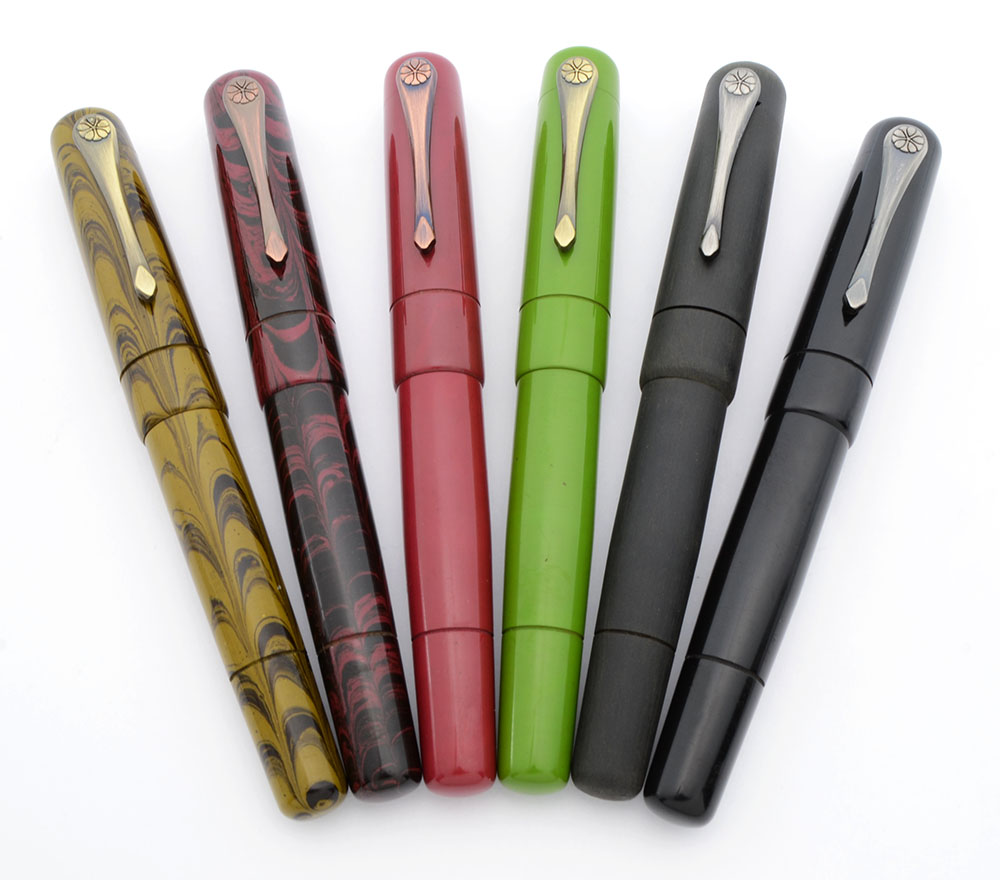 We only have two of each color, just because we have access to a limited quantity of the clips. We're going to charge $75 for the basic ebonites and acrylics, and $90 for premium materials, only $3 more than our usual pricing for the Zayante.
Here's a comparison of the two versions of the Zayante, posted: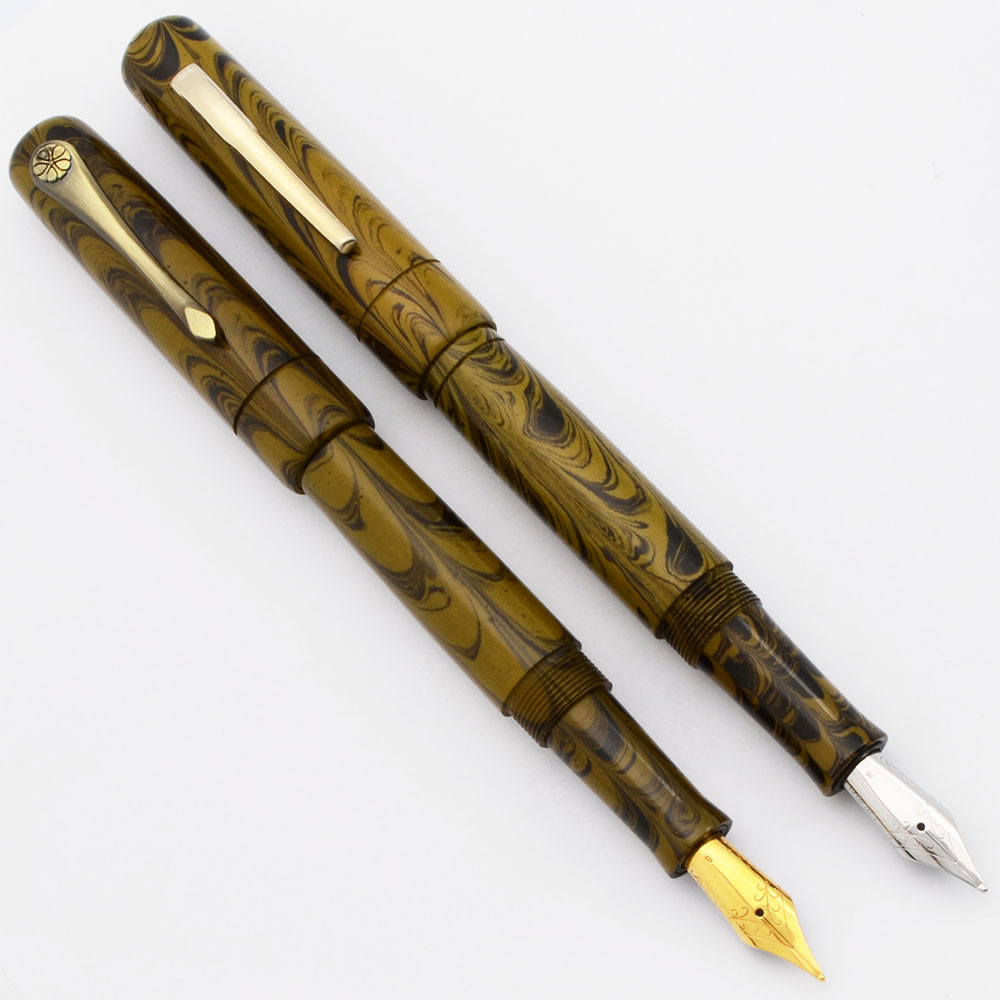 We also have some premium ebonites: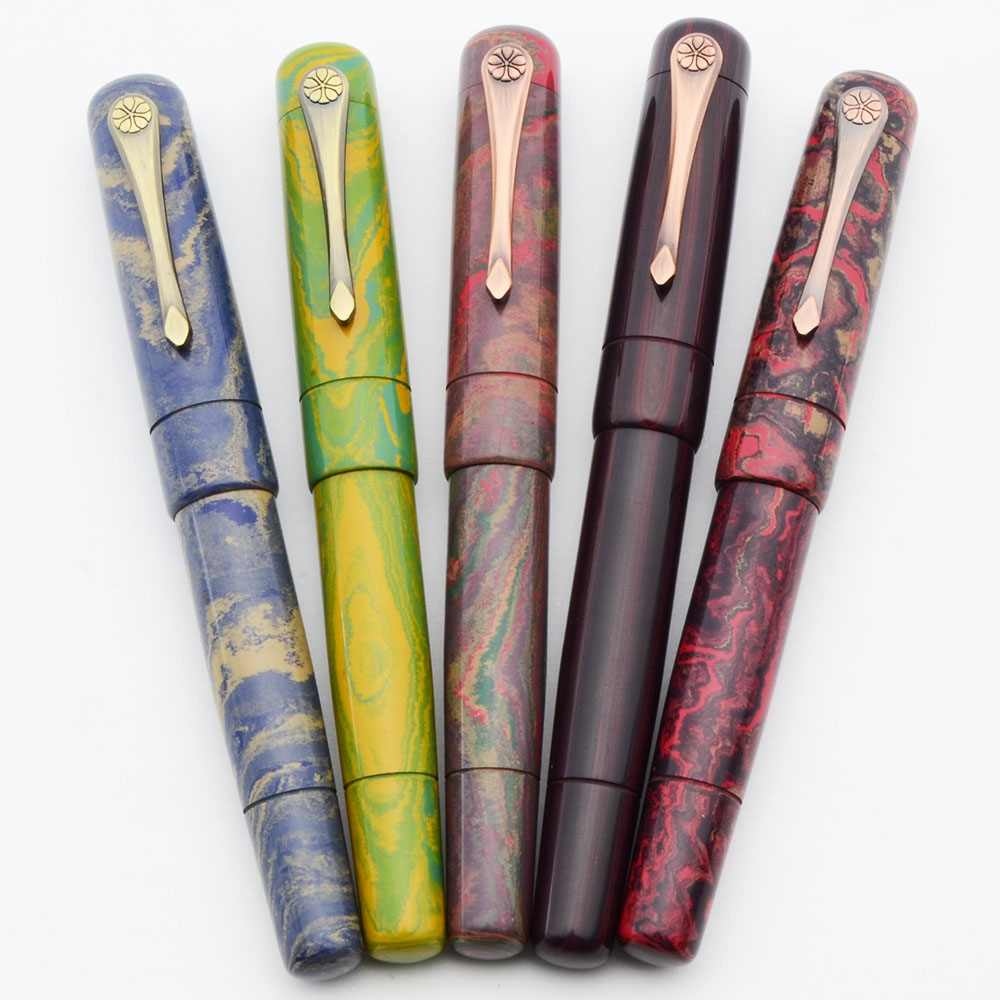 .... And some acrylics: