Product Description
Type button fill fountain pen
Product Name Model 33
Manufacturer and Year Merlin, Netherlands, 1950s
Length Almost 4-5/8"
Filling System Button filler (we replaced the sac)
Color Blue-grey marbled celluloid. Gold filled or plated trim, very thinly plated.
Nib 14k nib is medium-fine with some flex, excellent every day flex, just a bit better than semi-flex. This is the "sun" style Merlin nib. See writing sample below.
Condition New old stock and in unused condition for this pretty little pen. The color is bright and consistent and the pen has a nice sheen. Barrel and cap have light scratching, but no deep scratches. The clip and trim were very thinly plated to begin with, and very little of the plating survived polishing though these pens have never been used. No cracks or chips. The imprints are clear.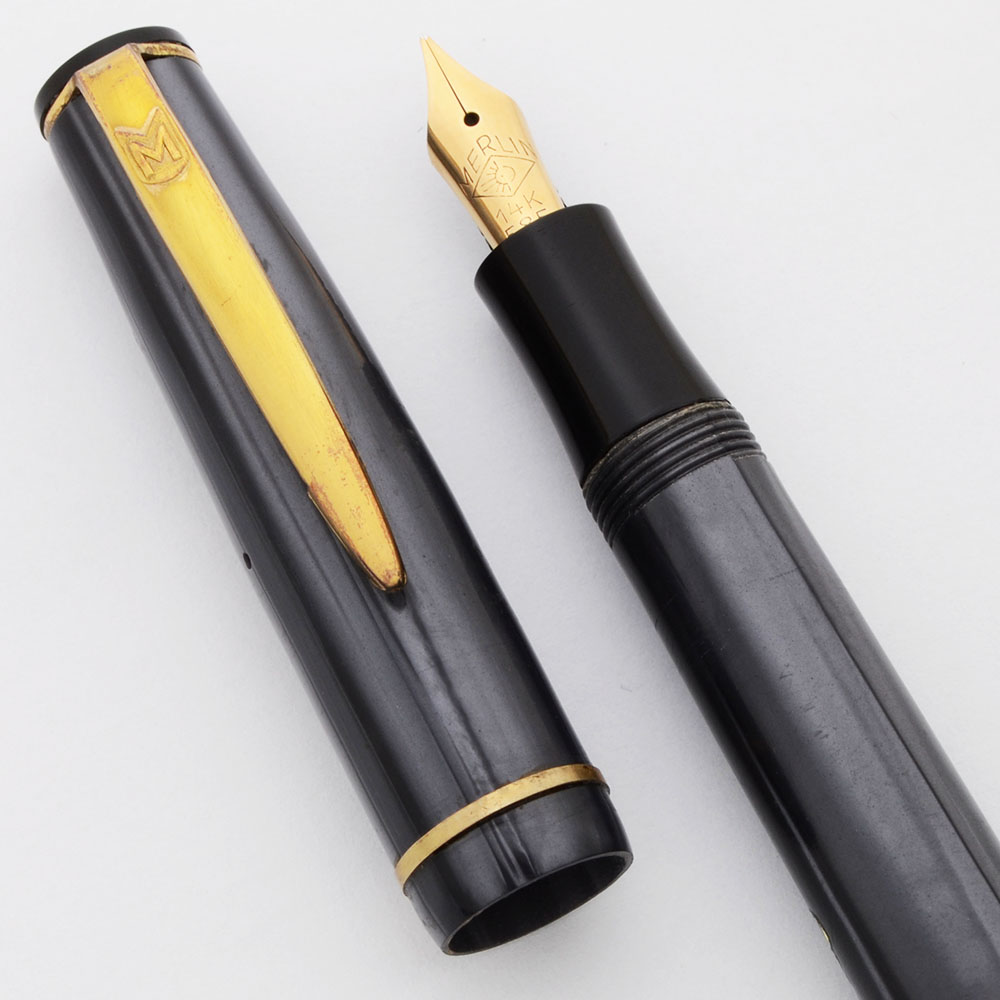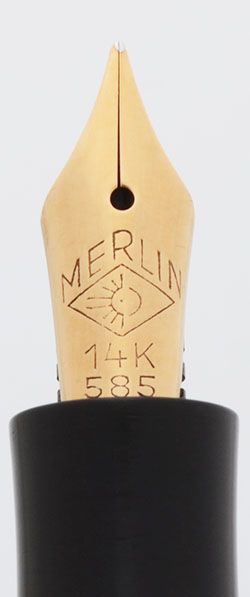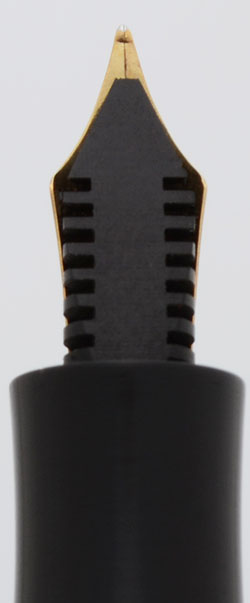 Product Videos
Custom Field
Product Reviews