Product Description
Type fountain pen
Product Name Fashion II (the Fashion I pens were much thinner.) .... this is model 262 based on the sticker on the cap.
Manufacturer and Year Sheaffer USA -- 1990s
Length 5-3/8"
Filling System Converter or Sheaffer cartridges. A piston converter has been installed.
Color Matte blue lacquer with gold plated trim
Nib Medium gold plated nib
Condition New old stock and in perfect condition. Ships in Sheaffer box.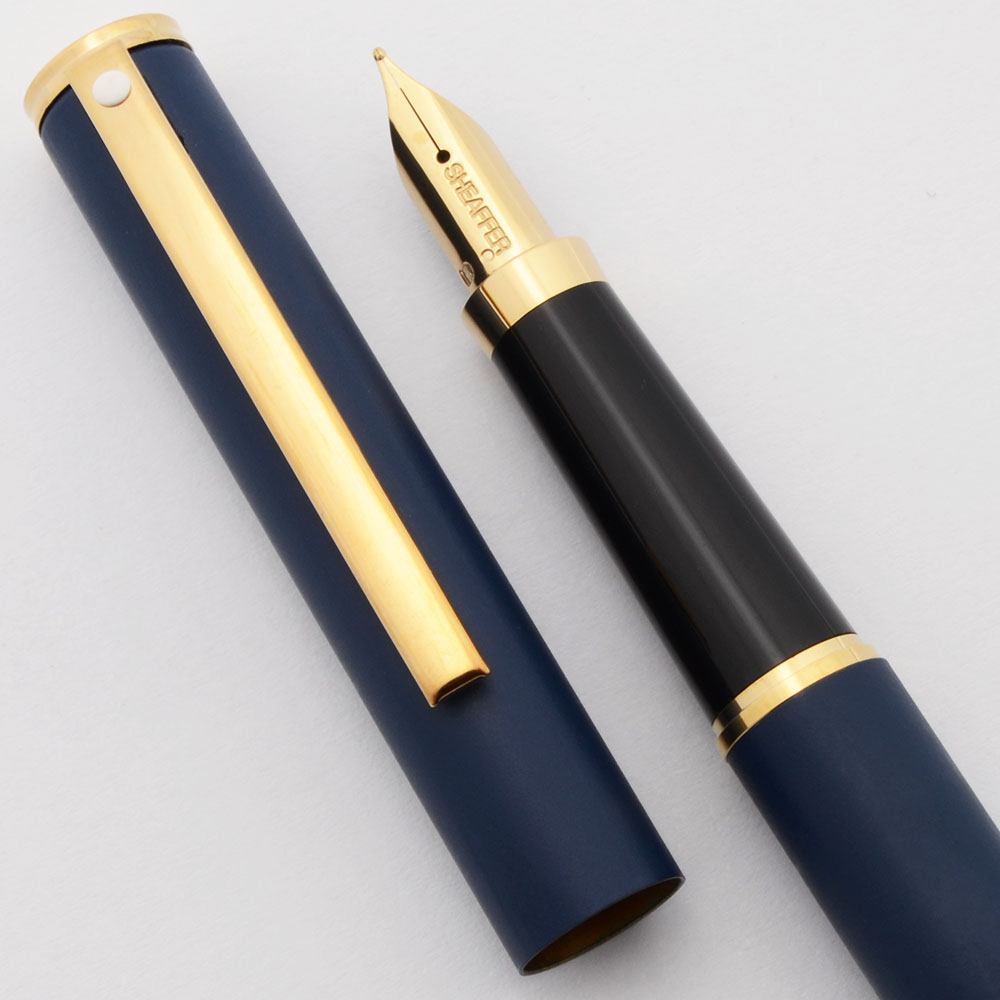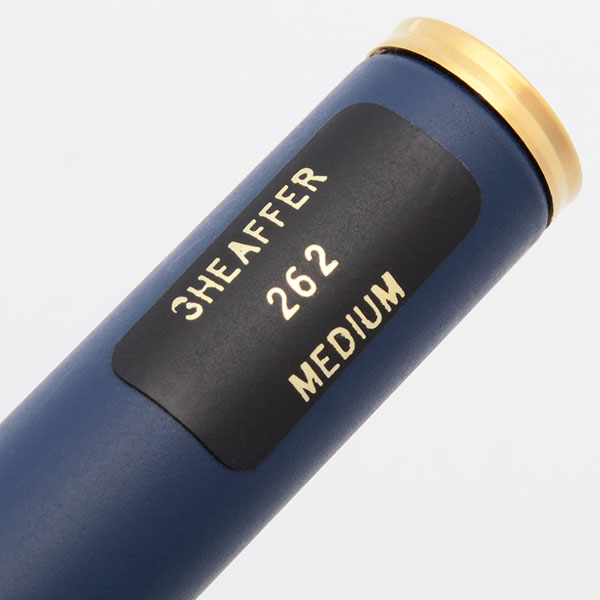 Product Videos
Custom Field
Product Reviews