Product Description
Type Oversize fountain pen made from Nikko ebonite material. This version was made to accept #8 nibs that are Bock compatible,
Product Name "Dodeca" .... 12 sided and very fat!
Manufacturer and Year Lotus Pens, India, 2022
Length 6-1/16" (capped), 5-1/4" (cap removed). The pen does not post. Section diameter .58", barrel diameter .8".
Filling System Cartridge or converter, suitable for eyedroppering.
Color Nikko ebonite. Select color from the pull down menu.
Nib You have a choice of Bock 8 compatible steel nibs made by Magna Carta in India, with ebonite feeds. Polished steel or gold tone finish. Select nib from pulldown menu. If you have a Bock 8 (aka 380) nib unit with a screw in housing, you can elect to get this pen without a nib (save $50) and use your own nib. See writing sample below.
Condition New in Lotus Pens box. Nibs tuned here at PSP before shipping.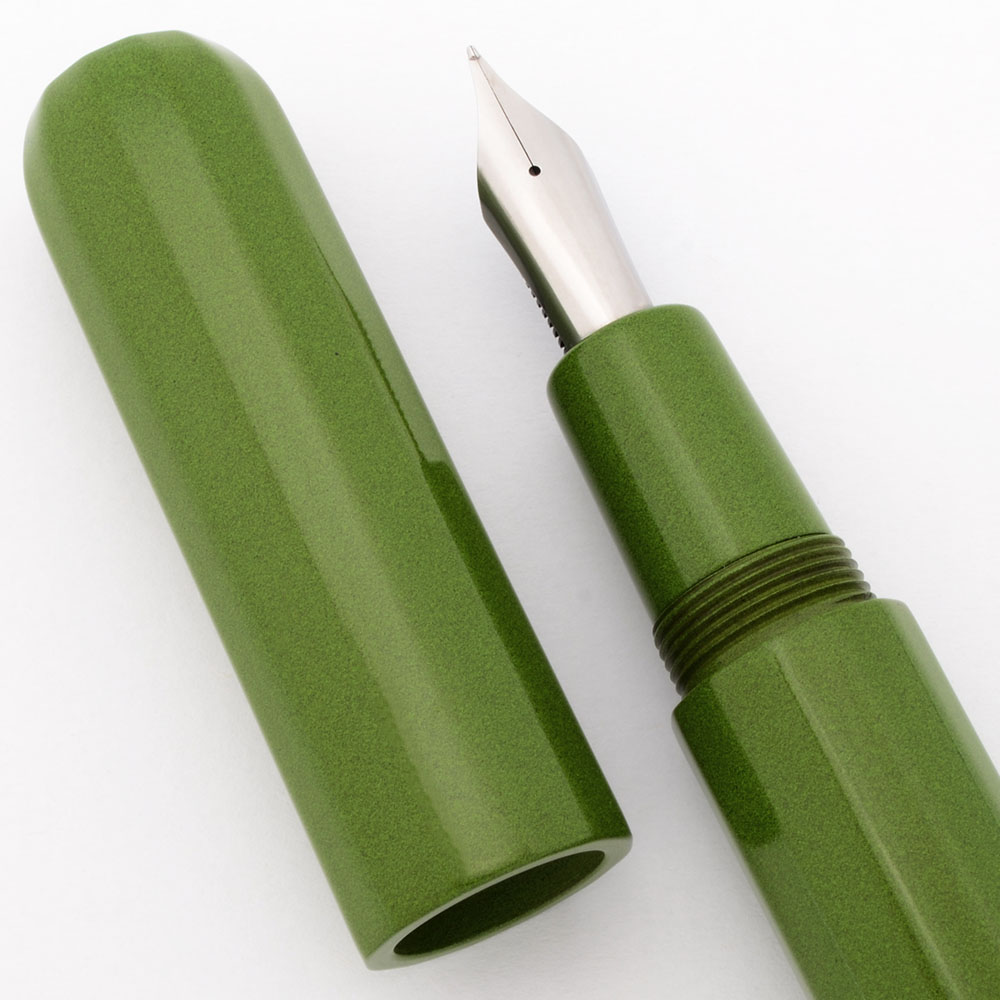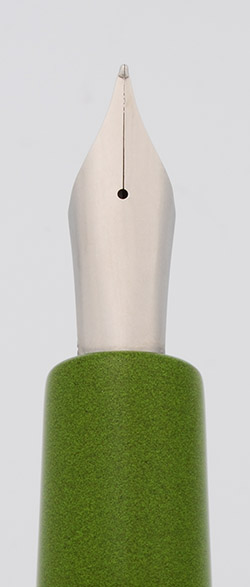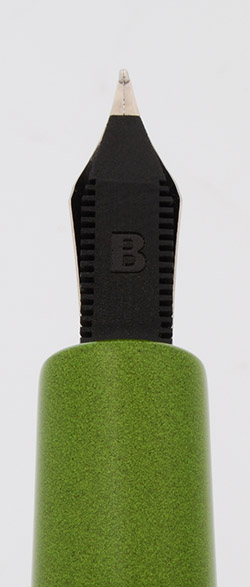 GREEN RIPPLE
BLUE

ORANGE

RED RIPPLE

RED

TEAL

OLIVE GREEN

BEIGE

GREEN

YELLOW GREEN

BEIGE RIPPLE

BLACK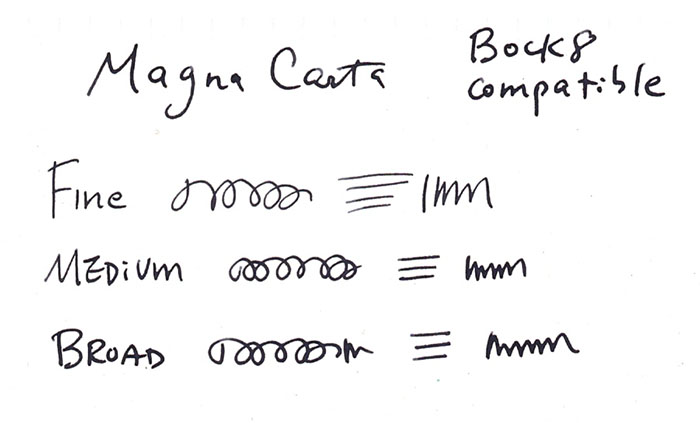 Product Videos
Custom Field
Product Reviews