Product Description
Type Nib unit for Sheaffer Imperial pens. This nib will fit any Sheaffer configured to accept the Imperial-era screw-in nib units, but it was originally intended for Imperial IV, VI and VIII where the section color matched the pen color.
Filling System The nib is intended for pens which accepted Sheaffer converters and cartridges. It will not work in a touchdown filling system. Please write us if you have a question about its compatibility with your pen, because there are many Sheaffer models with inlaid nibs that resemble this nib, but not all are compatible.
Nib 14k gold, various widths and colors available. See writing sample below. See dropdown menu for details.
Condition New old stock condition with a few light marks picked up in storage. No cracks. Fully guaranteed.
Wriing sample on 5mm grid paper
W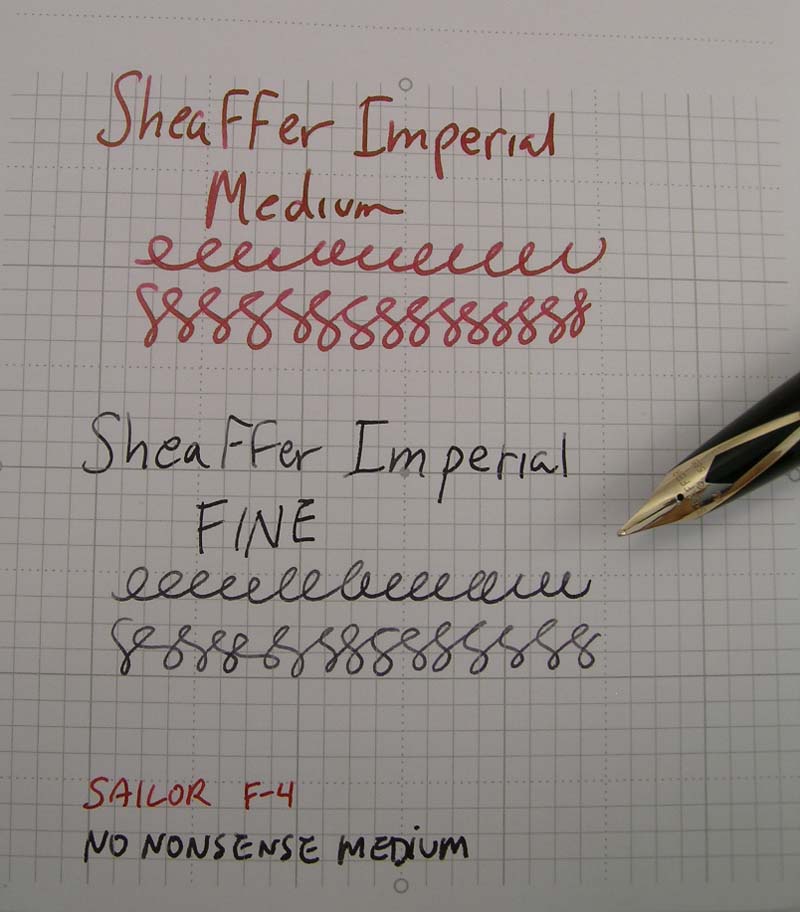 Product Videos
Custom Field
Product Reviews