Product Description
Type Fountain pen
Product Name Aurora Optima
Manufacturer and Year Aurora, Italy - Relatively recent, this pen is currently produced, but not in this color. The plain looking nib doesn't have the scrollwork we see on current Aurora Optimas.
Length 5"
Filling System Piston filler. It twists easily.
Color Emerald green auroloide. It has gold plated trim, black end pieces, and a black section.
Nib Medium 14k nib. The nib itself is unmarked but the feed has an M on it. It is a smooth and slightly springy nib.
Condition Excellent condition, in box. The pen has almost no handwear on the barrel or trim. No scratches, cracks, or chips. The barrel imprint is clear.
We believe the Auroloide material has shrunken slightly, leaving 3 gaps which can be seen in the photos below. Two gaps are on the cap and one gap in on the barrel near the clear window. We tried to disassemble the cap to see if we could tighten it up and remove the gaps, but we were not successful. These are not areas which need to be ink-tight, so these gaps are cosmetic.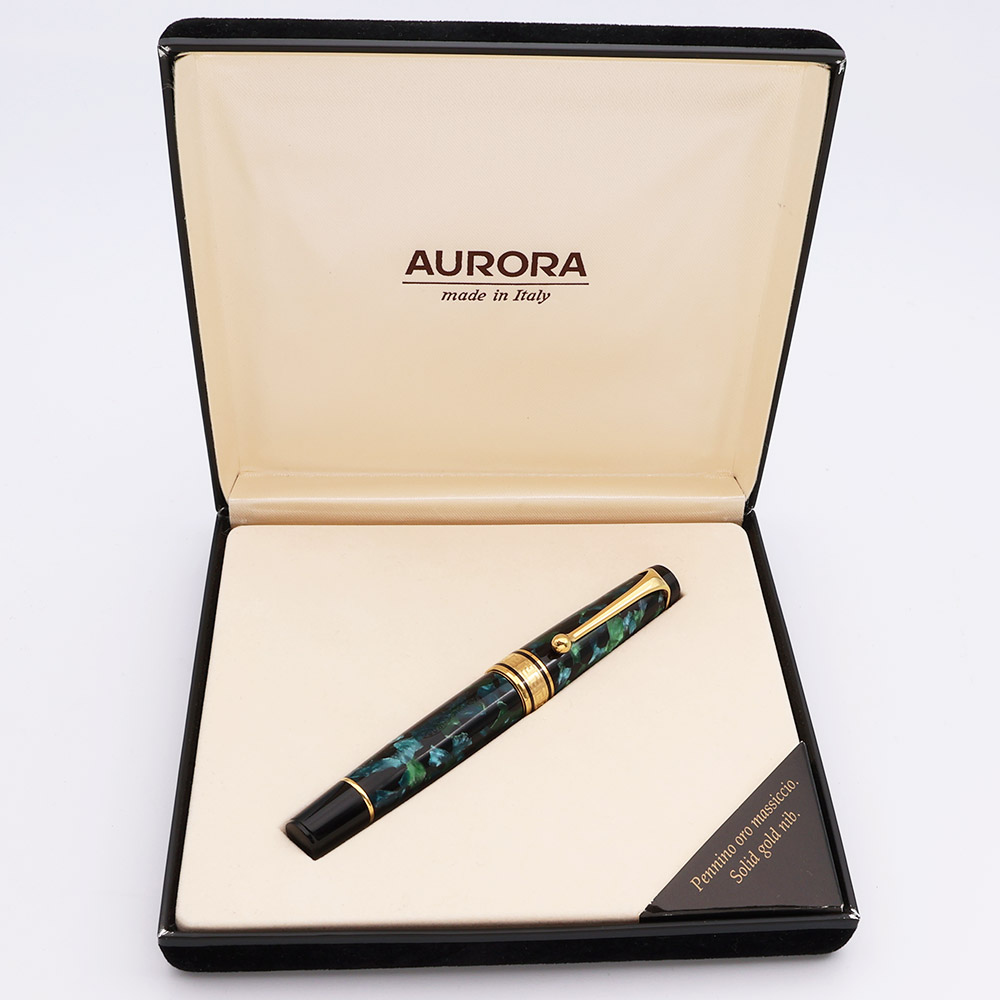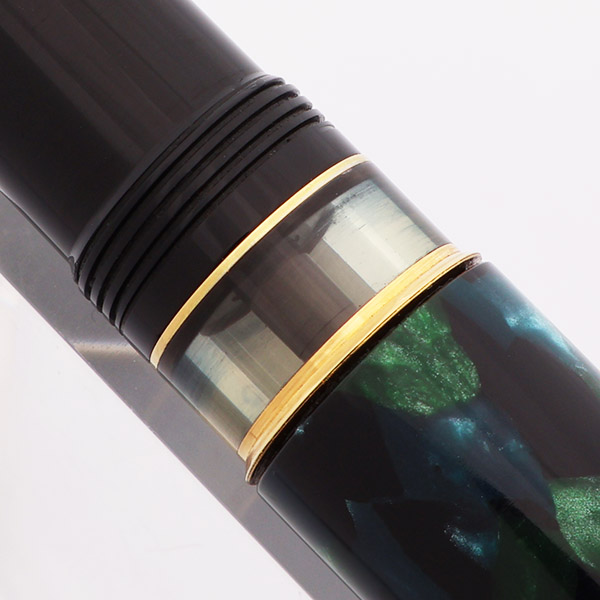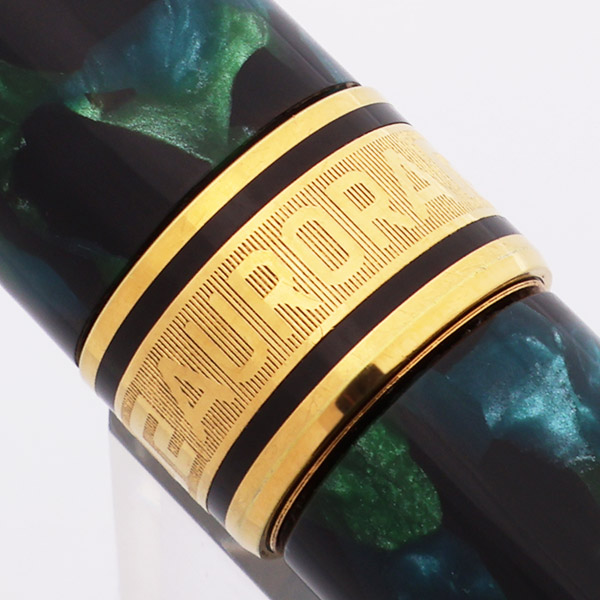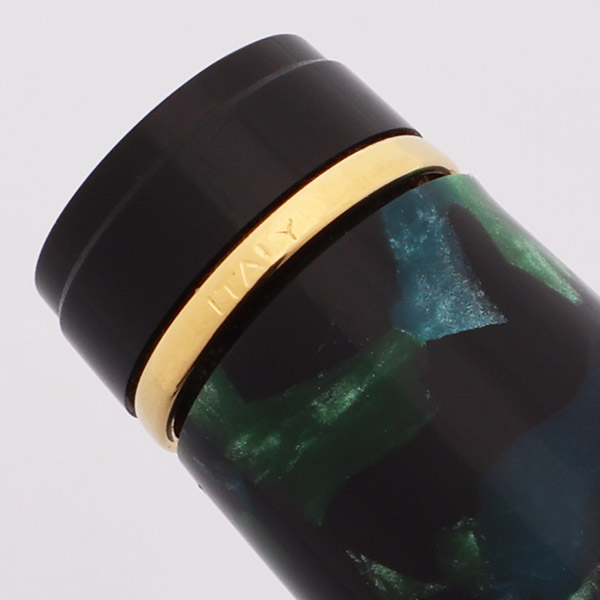 Product Videos
Custom Field
Product Reviews