Product Description
Type Ballpoint pen
Product Name 849 "Metal"
Manufacturer and Year Caran D'Ache, Swiss Made -- probably made in the last 10 years. Current model and pattern.
Length 5"
Filling System Takes a few different refills. The 849 is meant to be used with Caran d'Ache Goliath ballpoint refills and a new, working one is installed. As it is configured though, Parker refills also work. It takes a little adjustment but it can be used successfully with many possibilities. The tip extends and retracts via a clicker method.
Color Hexagonal aluminum in various colors, both matte and smooth coating. It is called an electrostatic powder coating.
Condition New and in perfect condition. No box or packaging.
Colors in the photo below are listed left to right:
Matte Black
Blue
Matte Blue
Teal
Matte Dark Olive Green
Olive Green
Yellow
Orange
Red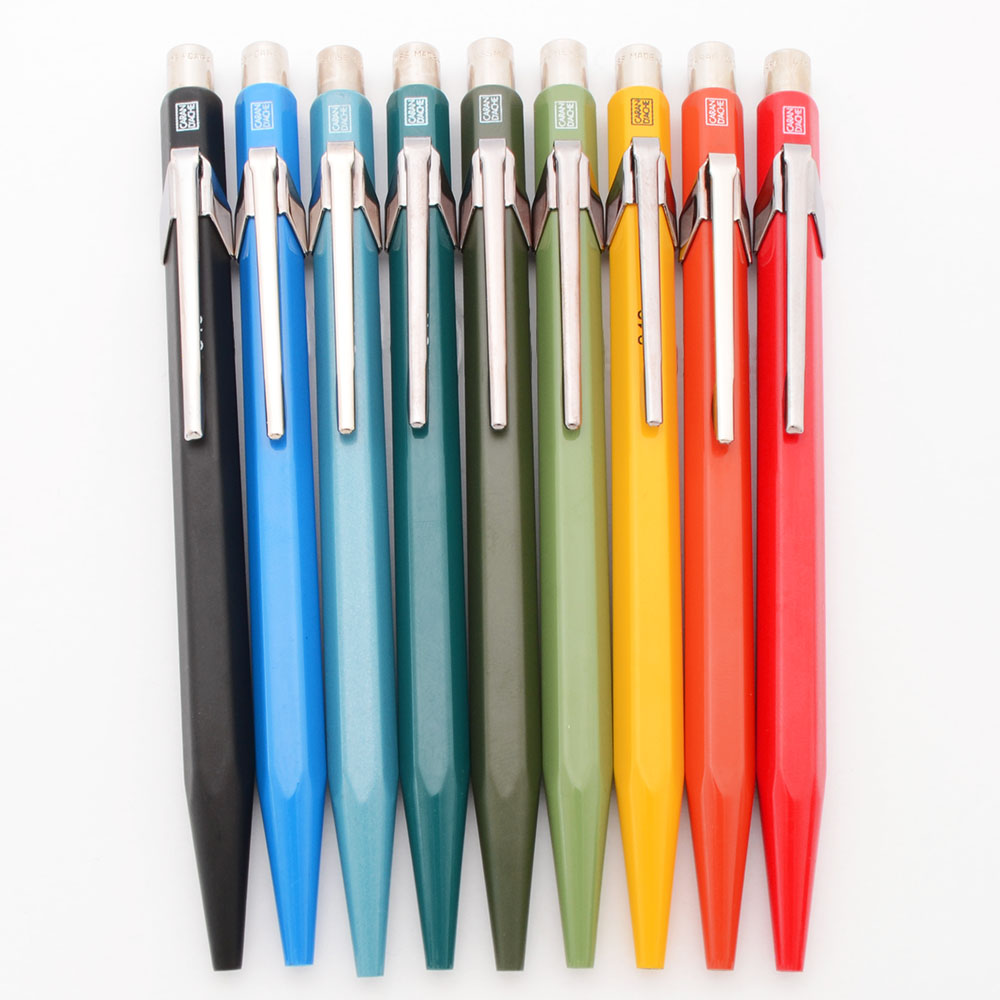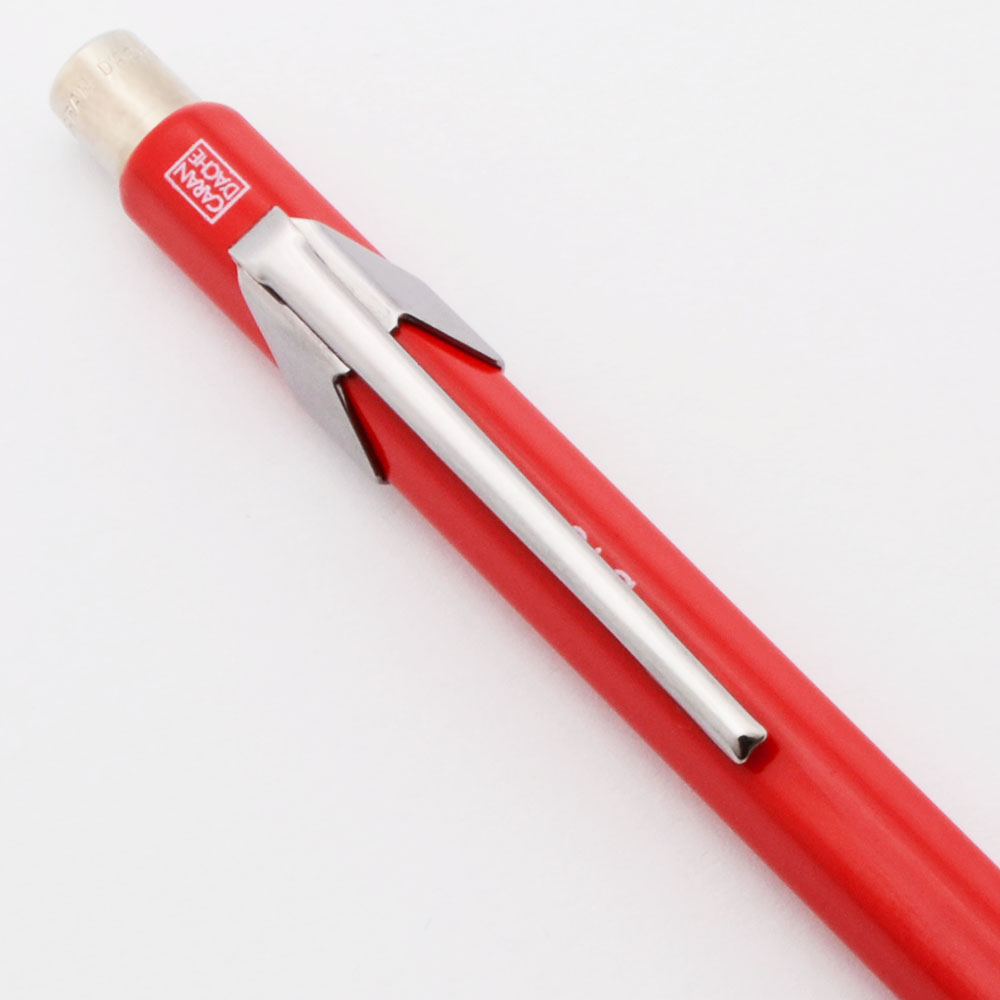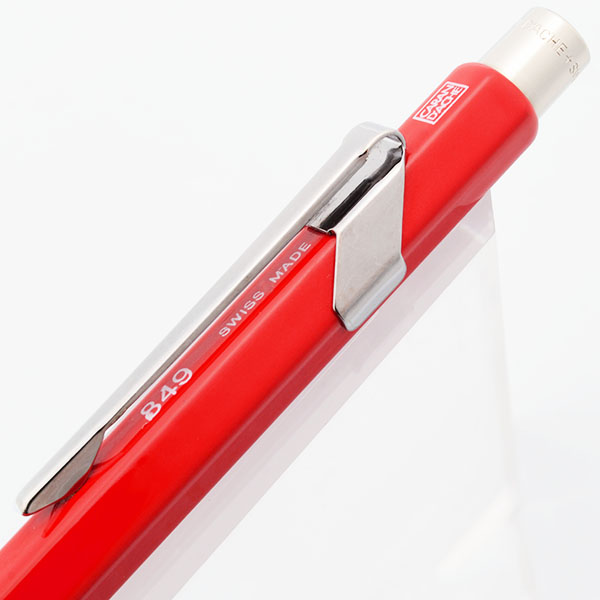 Product Videos
Custom Field
Product Reviews