Product Description
Type fountain pen
Product Name Sailor 1911L Demonstrator - This is the large size rounded ends model. (This model is called Profit 21 in Japan and 1911 Full Size or 1911 Large elsewhere)
Manufacturer and Year Sailor, Japan. This model is currently being sold.
Length 5-9/16"
Filling System Takes a Sailor converter, and cartridges. The box includes one ink cartridge and a converter is installed and can be seen through the clear exterior..
Color Clear acrylic with gold trim.
Nib 21k nibs. Select nib from pull down menu.
Condition New in box. Never inked.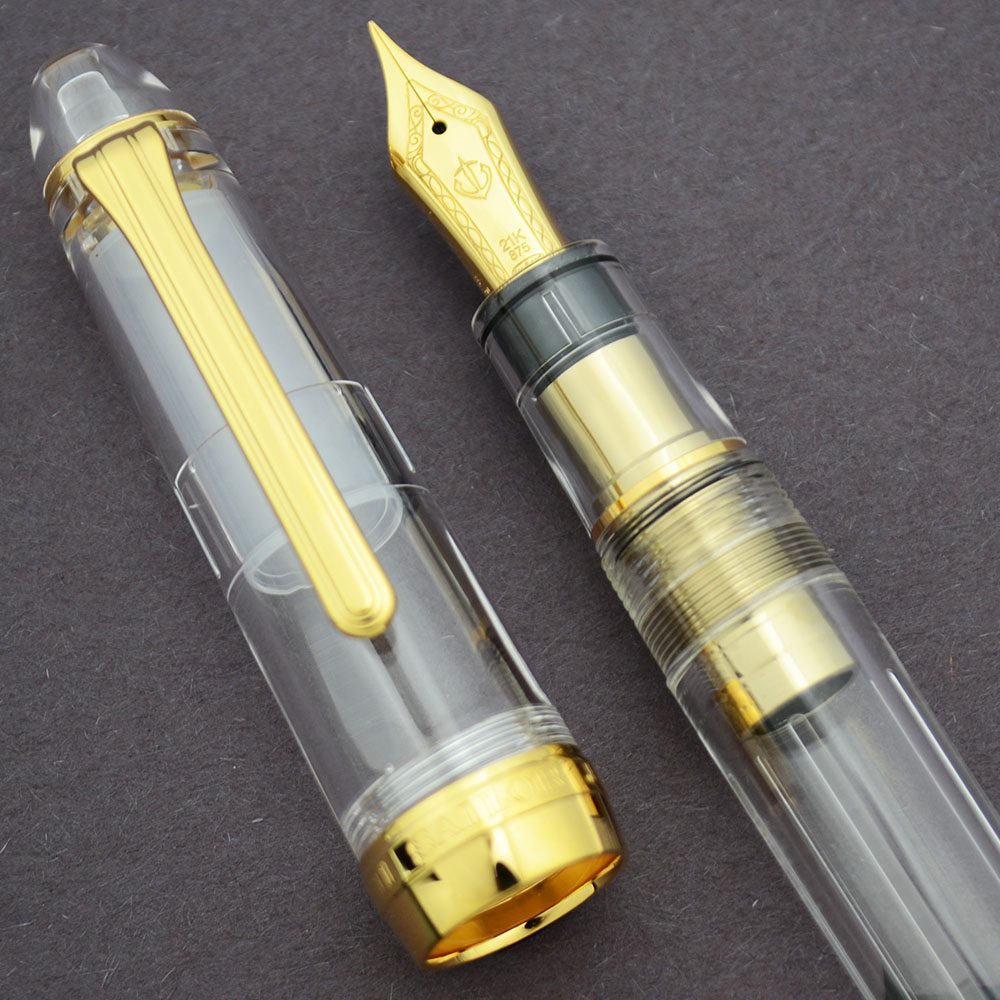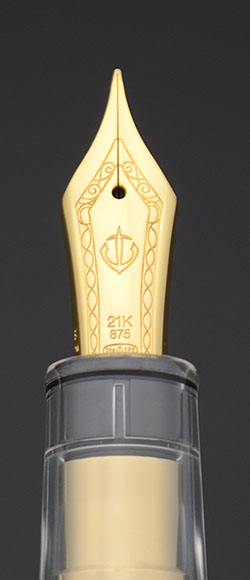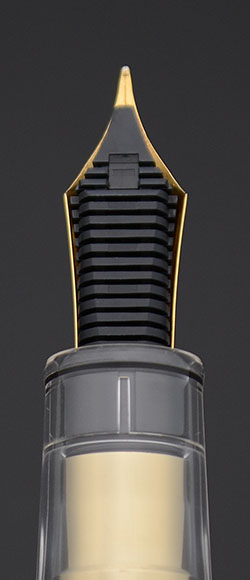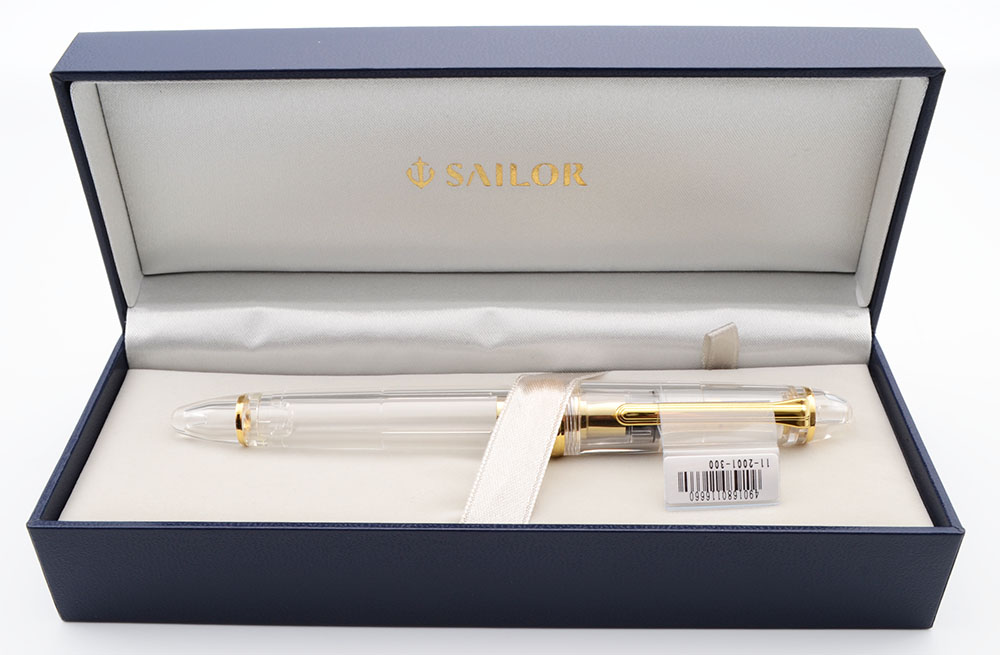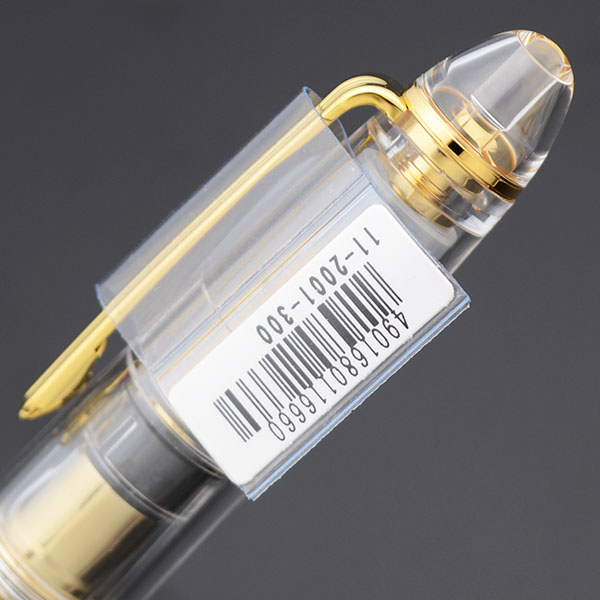 Product Videos
Custom Field
Product Reviews