Product Description
Type fountain pen
Product Name Fashion II (the Fashion I pens were much thinner.) Model 240.
Manufacturer and Year Sheaffer USA -- 1990s
Length 5-7/16"
Filling System Converter or Sheaffer cartridges. A piston converter has been installed.
Color Brushed chrome with shiny chrome trim. Black section. White dot.
Nib Medium steel nib
Condition New old stock and in perfect condition. Ships in Sheaffer box.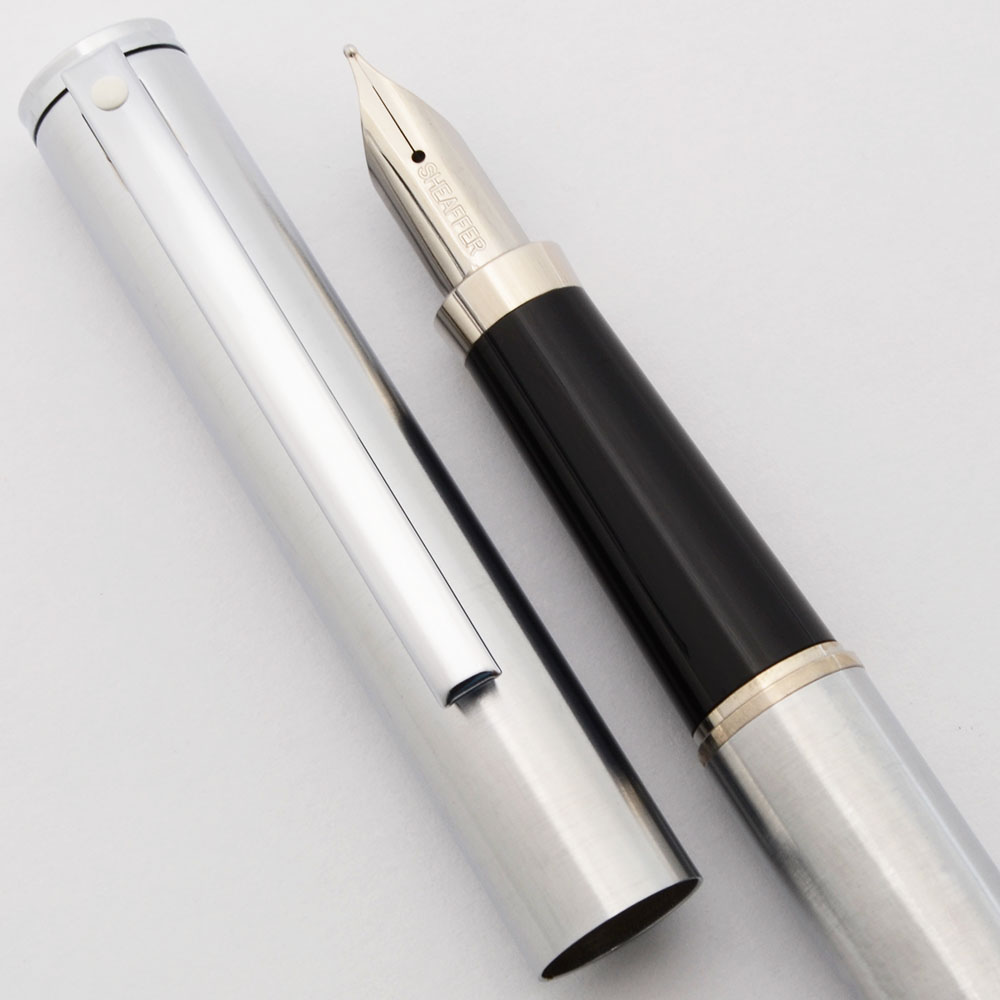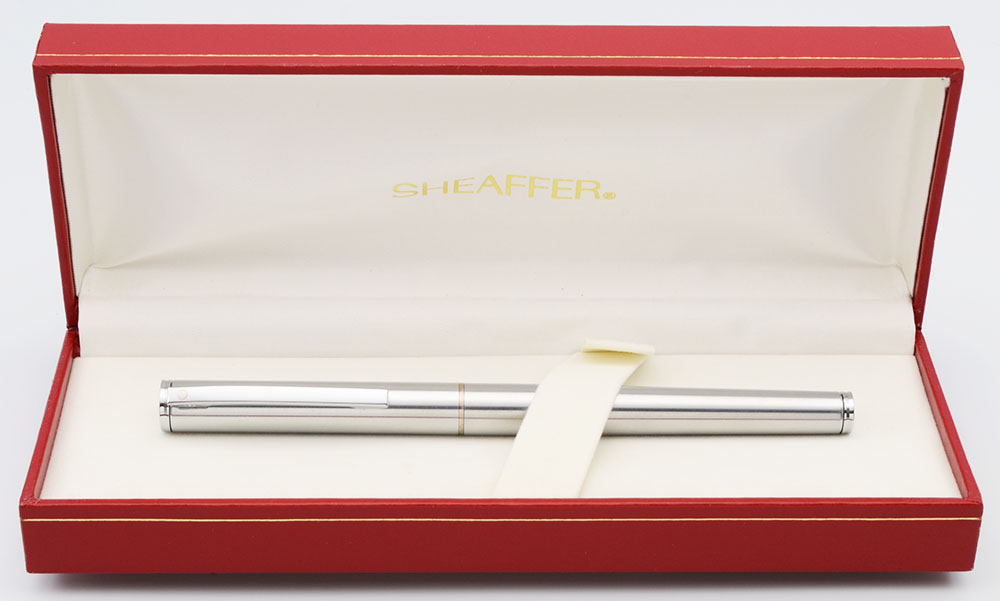 Product Videos
Custom Field
Product Reviews