Product Description
Type Oversize fountain pen made from deluxe materials
Product Name "SHIKHAR"
Manufacturer and Year Lotus Pens, India, 2023
Length 6-1/8" (capped), 5-1/4" (cap removed), 6-3/4" (posted), section at its slenderest point .490", barrel at its fatest point .617
Filling System Piston filler, with ink view window. Brass piston threads.
Color Various materials, including some Conway Stewart resins and SEM German ebonites. Select color from the pulldown menu. Lotus clip in three finishes, select from pulldown menu.
Nib Select JoWo #6 nib from pull down menu. In addition to polished steel and gold tone steel nibs, we also offer 14k and 18k as well for an extra $105/$110, so please contact us if you would like the upgrade.
Condition New in Lotus Pens wooden box with kimono. Nibs tuned here at PSP before shipping.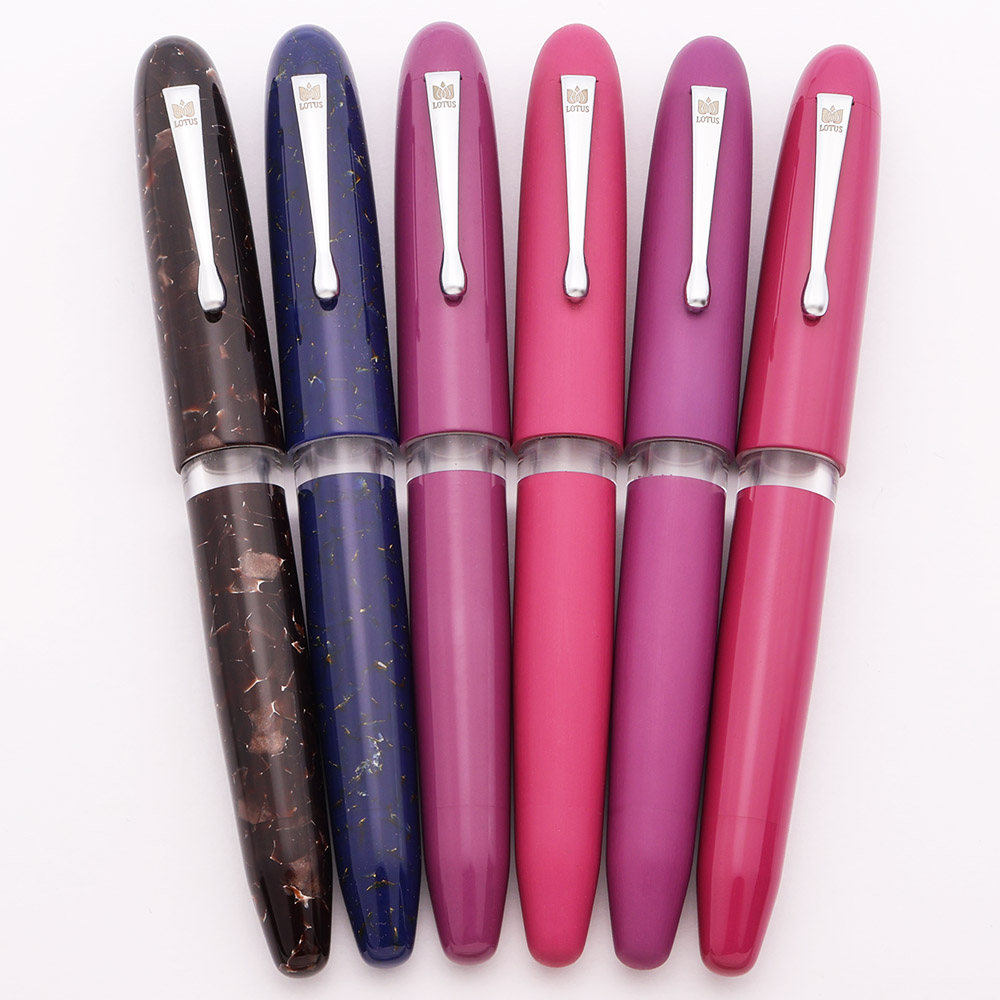 SEM German Ebonite - Smooth Pink
SEM German Ebonite - Matte Pink

SEM German Ebonite - Smooth Purple

SEM German Ebonite - Matte Purple

CONWAY STEWART - Dartmoor

CONWAY STEWART - Lapis

Product Videos
Custom Field
Product Reviews