Product Description
Type Fountain pen
Product Name Paragon (oversized) Arte Italiana (dodecagonal - 12 facets) Precious Facets (refers to the sterling cap)
Manufacturer and Year Omas, Italy (1990s)
Length 5-5/8"
Filling System Piston filler
Nib 18k Medium nib
Color This pen has a beautiful 12-faceted black resin body with a sterling silver cap, gold trim.
Condition New old stock condition, never inked, with no cracks, chips, dents, or dings. No scratches or dents on the cap. The masking on the nib is imperfect, this sloppy work was done by Omas and is not the result of usage. The facets on the barrel are beautiful and the edges are perfect. Greek key pattern on both cap and section are crisp and clean. The imprints are clear. The box has definitely seen better days - the leatherette/faux leather is fragile and flaking.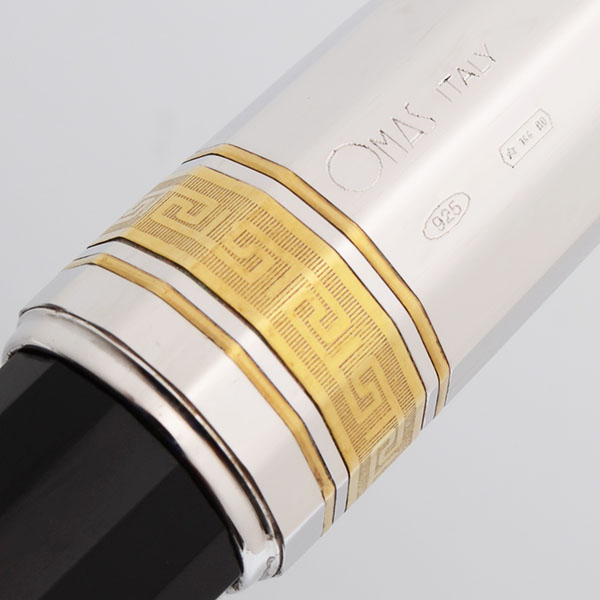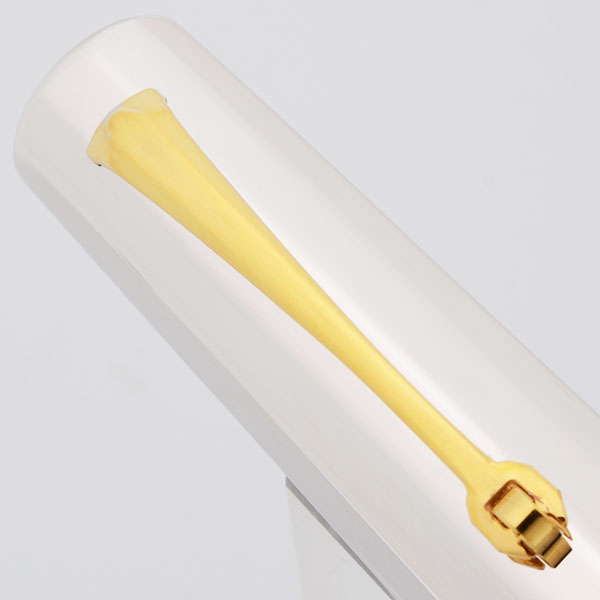 Product Videos
Custom Field
Product Reviews