Product Description
Type Fountain pen
Product Name Fantasy Rollerball with some Parker 51 components
Manufacturer and Year Parker and Ariel Kullock - the pen was assembled using a Parker clip and cap inner clutch and rollerball parts made by Argentina's Ariel Kullock, probably in the 1990s.
Length Full size pen, 5-3/8"
Filling System These were originally intended for Parker rollerball refills and require a short spring in the end of the barrel which we will supply. Parker rollerball refills are famous for leaking during shipping, so we will include a refill uninstalled and sealed in a bag. (We discovered that with a longer spring, they will also accept Cross rollerball refills.)
Color These pens were made with two colors of acrylic, in a lined pattern. Select color combination from pulldown menu.
Condition Excellent condition. Some wear to the clips.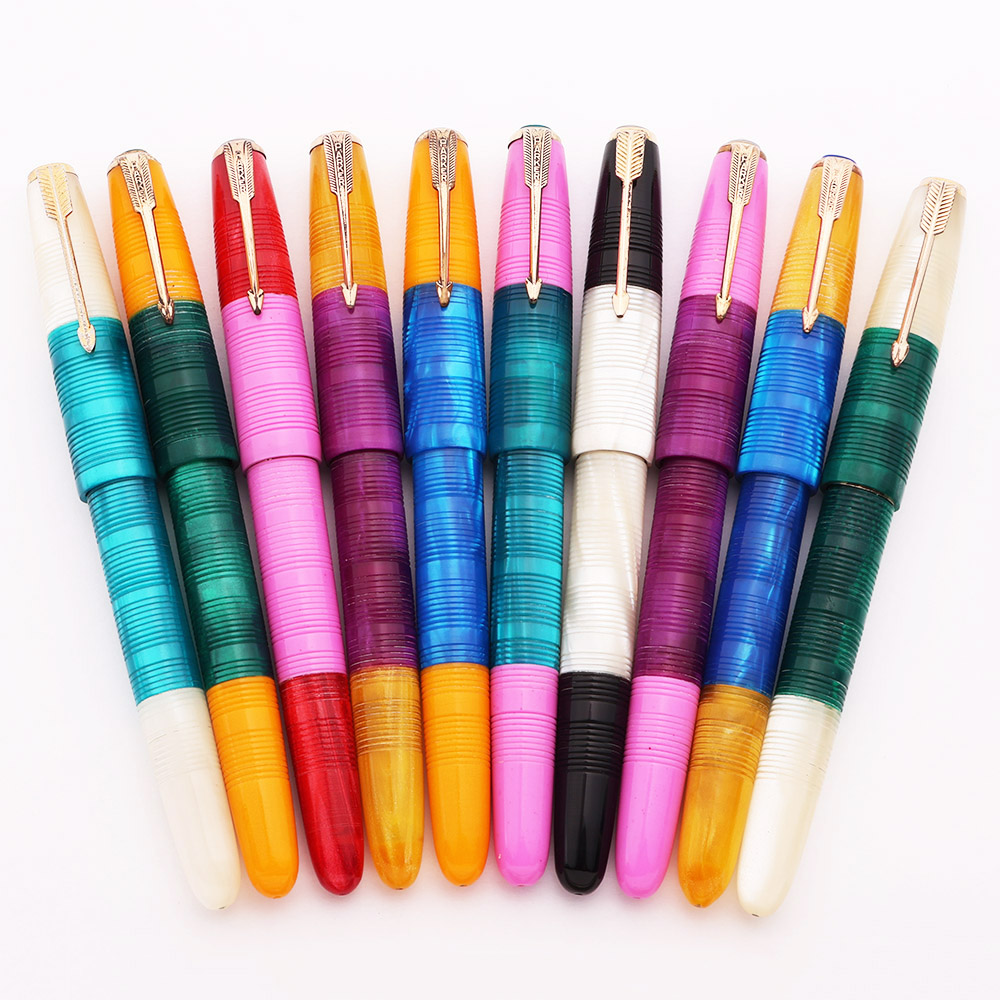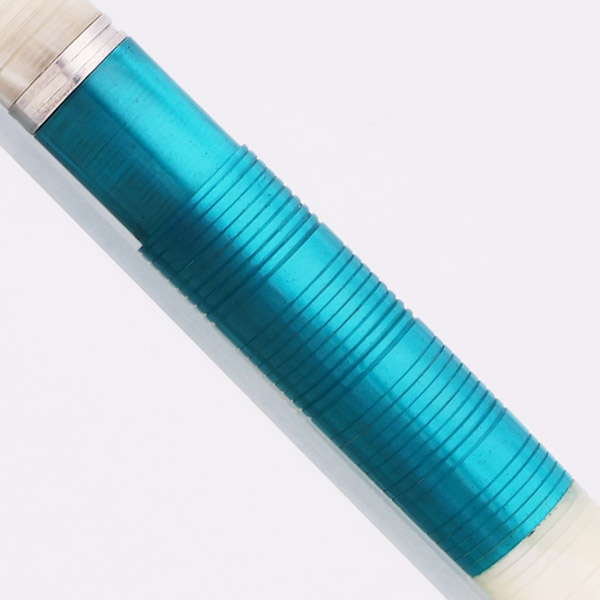 Product Videos
Custom Field
Product Reviews