Product Description
Type Fountain Pen
Product Name Parker "51" .... "Fantasy" creation
Manufacturer and Year Parker, USA and Argentina; Ariel Kullock, Argentina. Assembled in Argentina using Parker parts and re-manufactured parts. The barrel has a date code of a 5 with three dots. Barrel, clip, nib and filling system are Parker, cap is Kullock.
Length 5-5/8"
Filling System Vacumatic with plastic plunger. Restored with a new diaphragm at PSP.
Color Velvety, shiny black barrel and section with sterling silver cap with an alternating pattern of three lines and a space. Silver (aluminum?) cap jewel. Gold arrow clip.
Nib Medium gold nib
Condition Excellent + condition with no cracks, chips, dents, or dings. This is a velvety black, shiny pen with a beautiful, shiny sterling silver cap with a unique lined pattern. The section and barrel are in lovely condition. The cap has some microscratching but it is shiny and substantial. The gold clip has some plating wear along some of the edges. The top cap jewel looks good. The imprints are clear.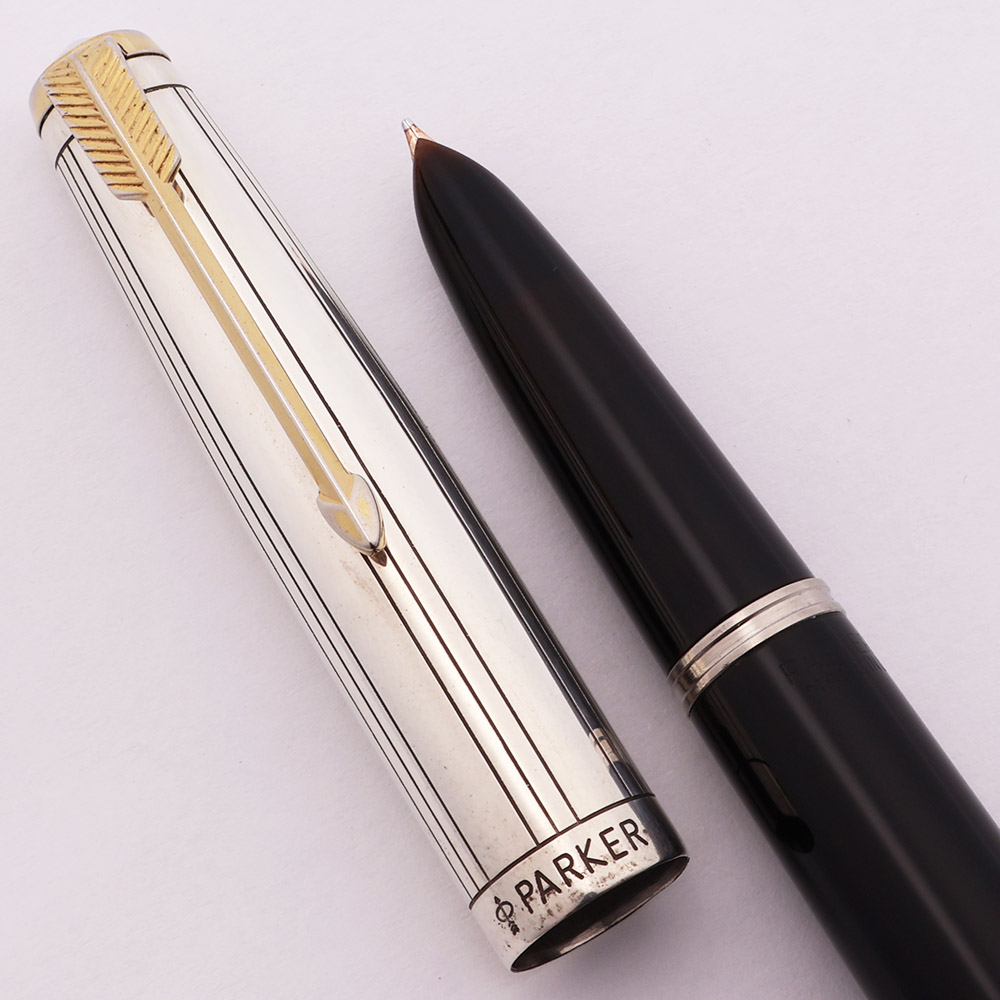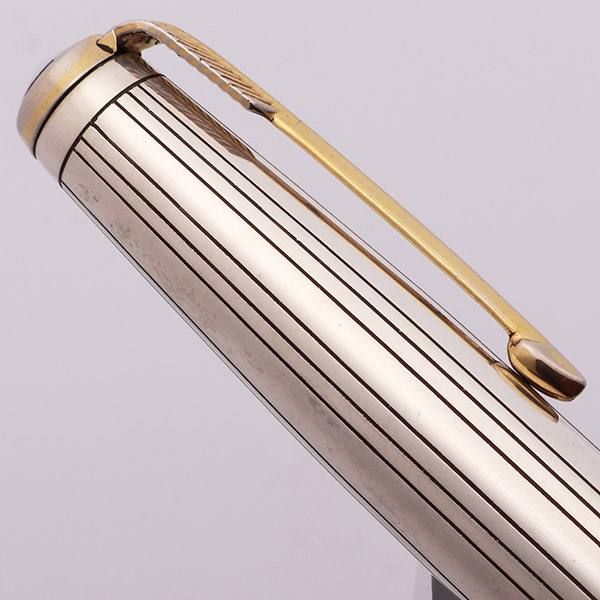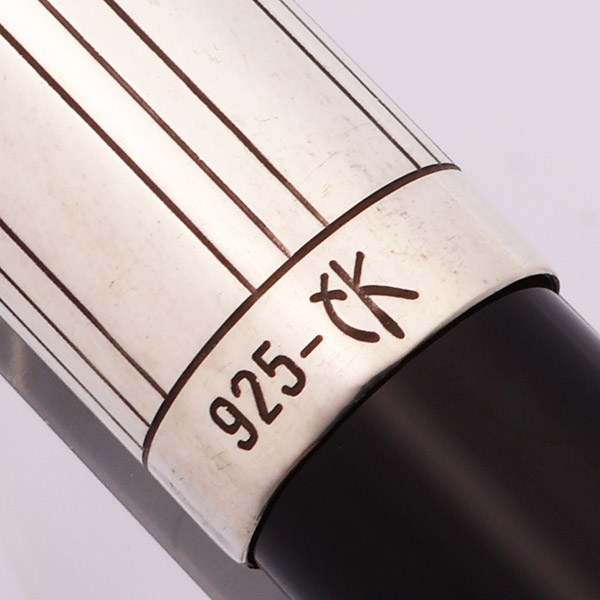 Product Videos
Custom Field
Product Reviews