Sidebar
PSP Ranga Acrylic 4CS for Sheaffer Imperial Nibs Fountain Pen - Cartridge/Converter
Pen Type

SKU:

3258-A

Availability:

Next day shipping, excluding weekends and holidays.
PSP Ranga Acrylic 4CS for Sheaffer Imperial Nibs Fountain Pen - Cartridge/Converter
SKU: 3258-A
Type Fountain pen handmade from acrylic and fitted with 1970s Sheaffer nib. We have a separate listing for this model in ebonite.
Product Name 4CS Imperial. This pen is a model commissioned by Peyton Street Pens to accept our new old stock nibs. We are calling this pen the "4CS" because it is a a more slender version of the regular Ranga model 4C. It has similar rounded ends, but it is more slender by about 3/32".
Manufacturer and Year Ranga, India, and Sheaffer USA. Assembled and fine tuned here in California.
Length 5-7/8"
Filling System The pen takes Sheaffer cartridges or converters. We are shipping it with a modern piston converter.
Color Select acrylic color from the pull down menu. We have some upgraded clips in gold and silver available for a small extra fee.
Nib A variety of Sheaffer Imperial nibs can be installed in this pen. Select the nib size from the pull down menu and we will pick a nib unit which best matches the color of the pen you selected.
Condition New and in Peyton Street Pens gift box.
NEW! Upgraded clips available in gold and silver.
ALL ACRYLIC COLORS:
Turquoise Cracked Ice
Dark Blue and White
Green Cracked Ice
Black Cracked Ice
Red Cracked Ice
Purple & White
Red & Black
Orange Black
Blue Pearl
Red Pearl
Purple Pearl
White Black Swirl
Purple Blue Swirl
Purple Blue Swirl (Another Variation)
Pink Blue Swirl
Yellow w Colored Rings
Aqua Red Swirl
Light Green w Blue Lines
Bright Yellow Green Swirl
Bright Yellow Green Lines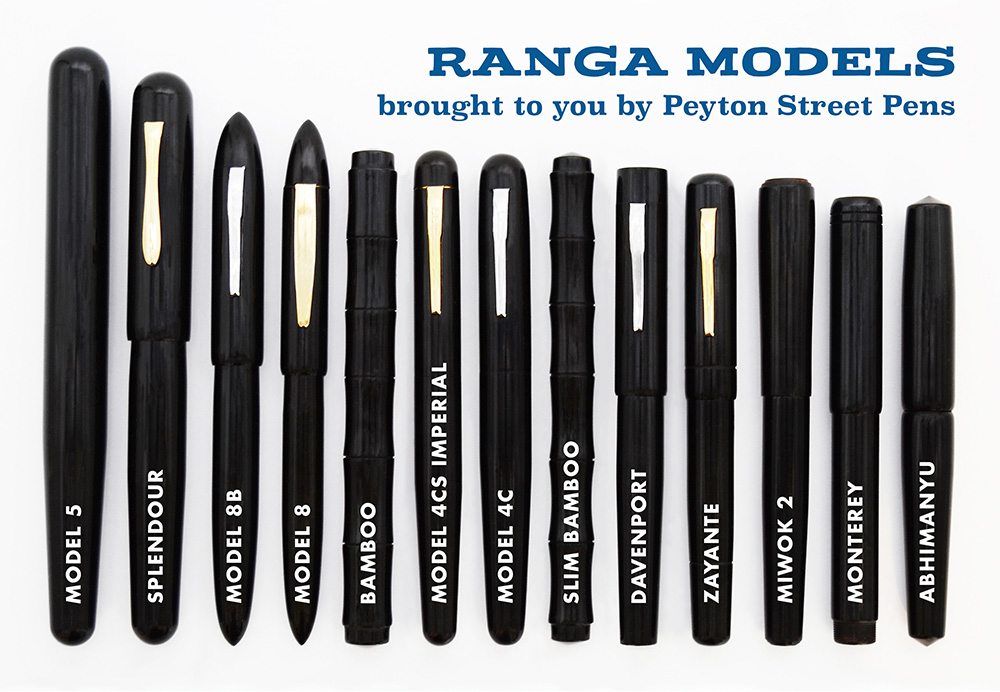 Filling system is warranted for one year from purchase date.