Product Description
Type One-of-a-kind fountain pen made in Nikko Ebonite (a custom color designed by PSP) and fitted with a new (but vintage) flexible nib
Product Name This is one of our prototypes, no name for the model
Manufacturer and Year Peyton Street Pens, nib was made by Eversharp in the 1950s
Length 5-3/8". It posts but not deeply and the resulting pen is about 6-3/4" long. Uncapped the pen is 5" in length. The section is .39" at its most slender point, and the barrel is .53" at its widest point.
Filling System Blow-filler. It's a simple filling process: put the nib in ink, and blow in the hole in the end of the barrel. (Surprising little pressure is actually required.) Leave the nib in the ink for a few seconds, pull the pen out and wipe off any excess ink on the section. The pen is ready to write. You don't need to unscrew the barrel, but if you did you'd see a simple rubber sac which will be easy to maintain and replace if it ever wears out.
Color PSP custom #1 is a unique ebonite combination of green with arcs of blue and yellow, made for us by Nikko Japan.
Nib FLEXIBLE FINE. 14k 1950s Eversharp flexible nib, from the Symphony 713/913 models. Brand new, never used except to set-up and test. See writing sample below.
Condition Perfect, brand new. It will be shipped in one of our Peyton Street Pens gift boxes.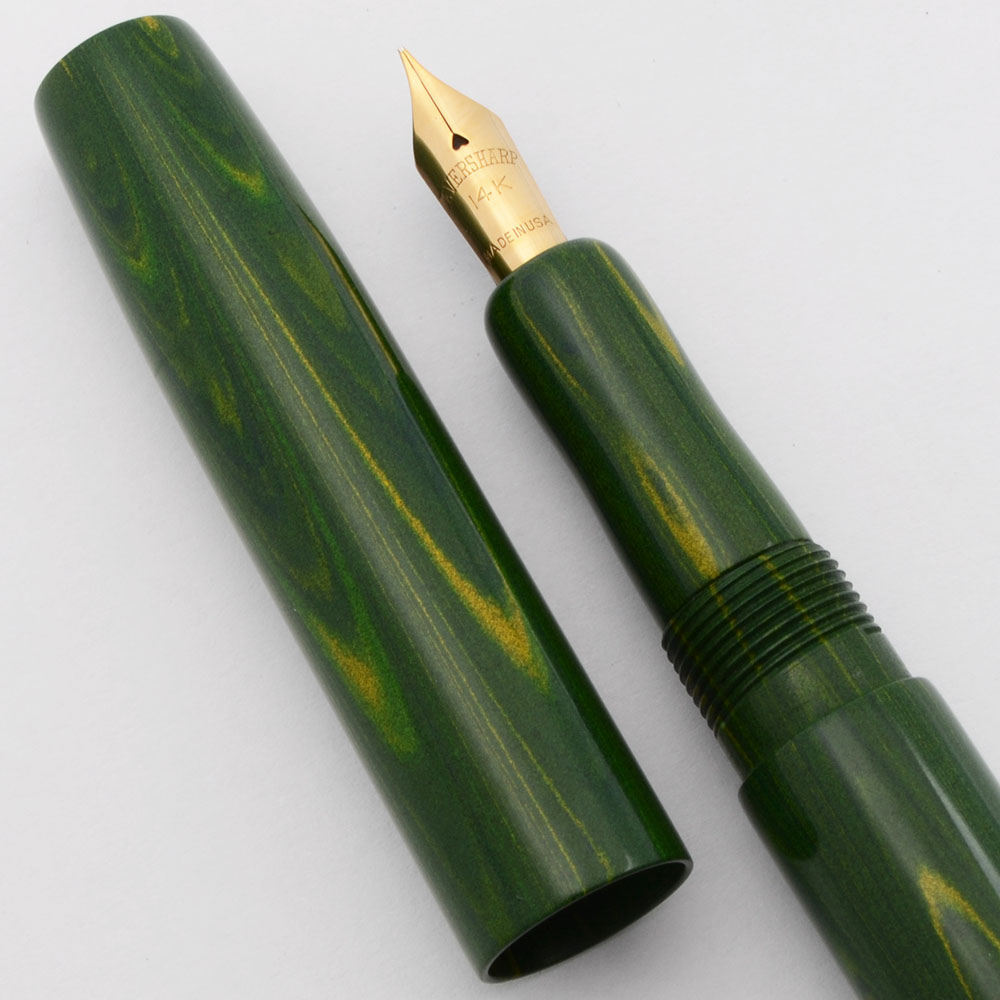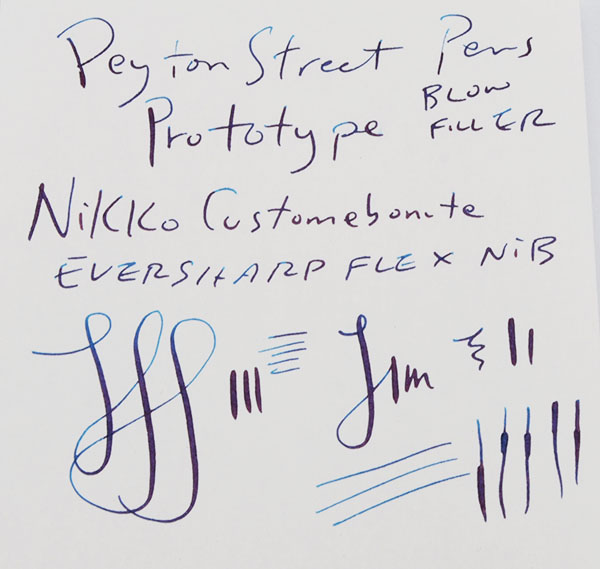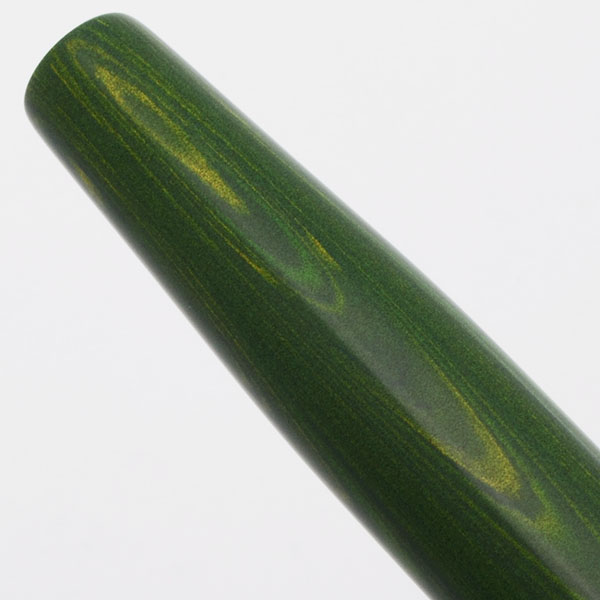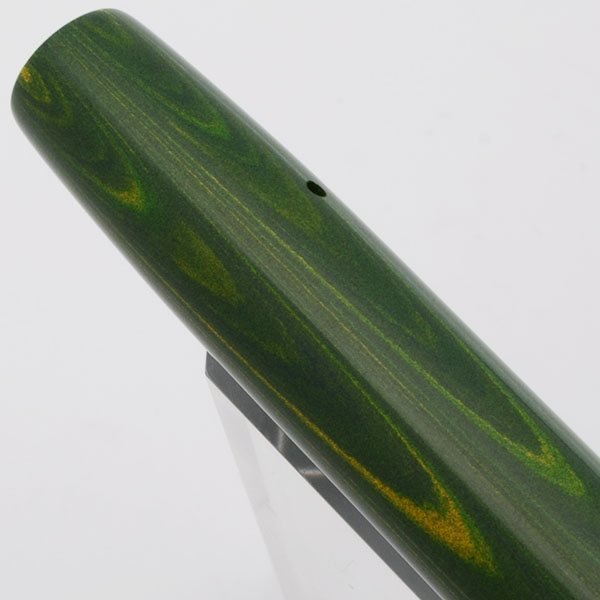 Product Videos
Custom Field
Product Reviews