Product Description
Type Prototype model made from ebonite.
Product Name Prototype mid-sized model. Turned here at PSP by Teri (2021)
Length 5-1/2" with cap; 5-3/16" without cap; 6-11/16" posted (it posts well). Quite stout with a section measuring .458 inches, barrel measuring .593 and cap .626.
Filling System Cartridge or converter filled, okay for eyedroppering.
Color The material is German ebonite made by NYH. The color was just called "Midnight Blue" which is dark blue and black swirled woodgrain. You see some ripples on the ends, but the pattern is straighter and more woodgrain in between. There's a sterling roll stop installed in the cap in the shape of a shell mounted on a round background. The proximity to hard rubber causes the sterling to develop a darker multi-colored patina, but it an be polished easily and return to its silvery look.
Nib Your choice of JoWo #6 nibs. Make selection from pull down menu.
For additional nib options, please see our selection of upgraded nibs compatible with the JoWo #6 housing. Select the pen from the pulldown menu with no nib or converter, and purchase the nib separately.
Condition New. Never inked.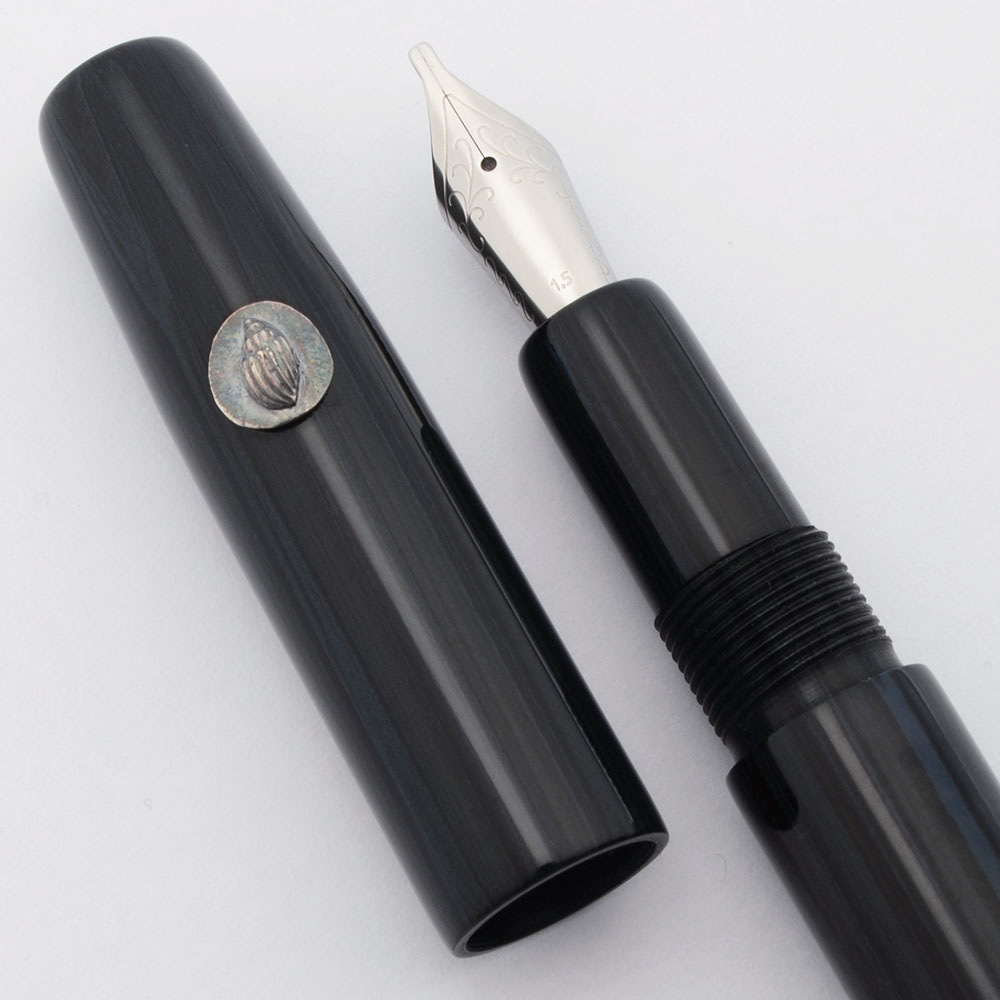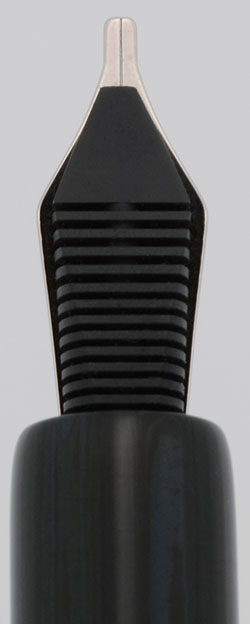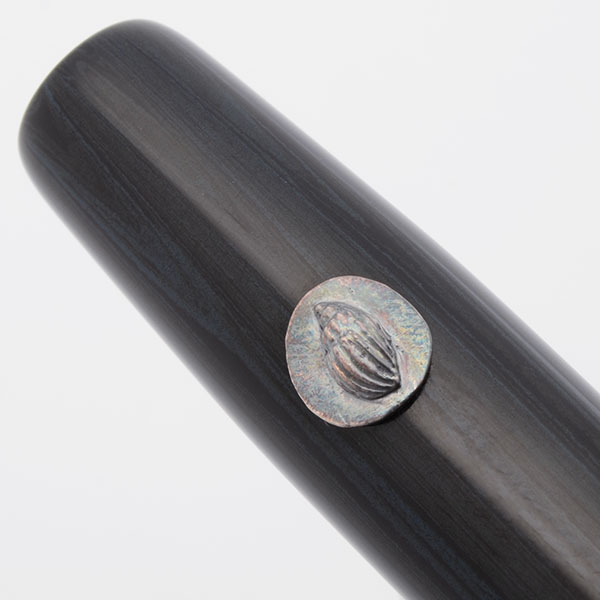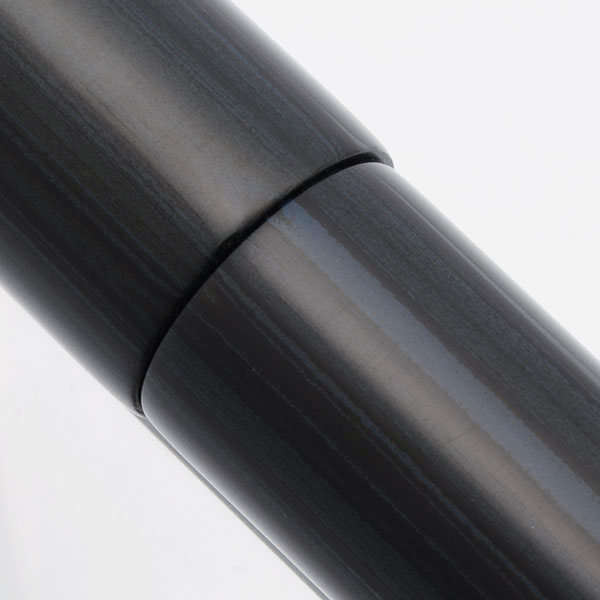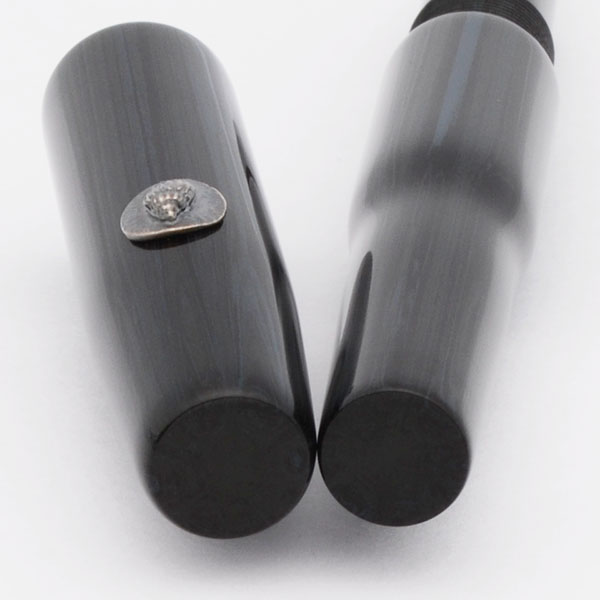 Product Videos
Custom Field
Product Reviews