Product Description
Type One-of-a-kind fountain pen made in Conway Stewart material
Product Name This is one of our prototypes, no name for the model.
Manufacturer and Year Peyton Street Pens, nib was made by JoWo.
Length 5-3/8" with cap, 4-5/8" without cap. The pen posts deeply, and is 6-1/4" long when you do so.
Filling System Cartridge/converter filled. It will come fitted with a converter.
Color Conway Stewart "Emerald Green" material (semi-transparent olive green with a wide lengthwise run of chatoyant aqua). The blind cap, section, and cap finial are dark teal alumilite, cast by Peyton Street Pens.
Nib JoWo #6 nibs. Select nib from pull down menu. (We also have 14k and 18k nibs for an additional $100, but they are not shown on the pull down menu, so if you want one, please contact us to make sure we have the nib you want.)
Condition Perfect, brand new. It will be shipped in one of our Peyton Street Pens gift boxes.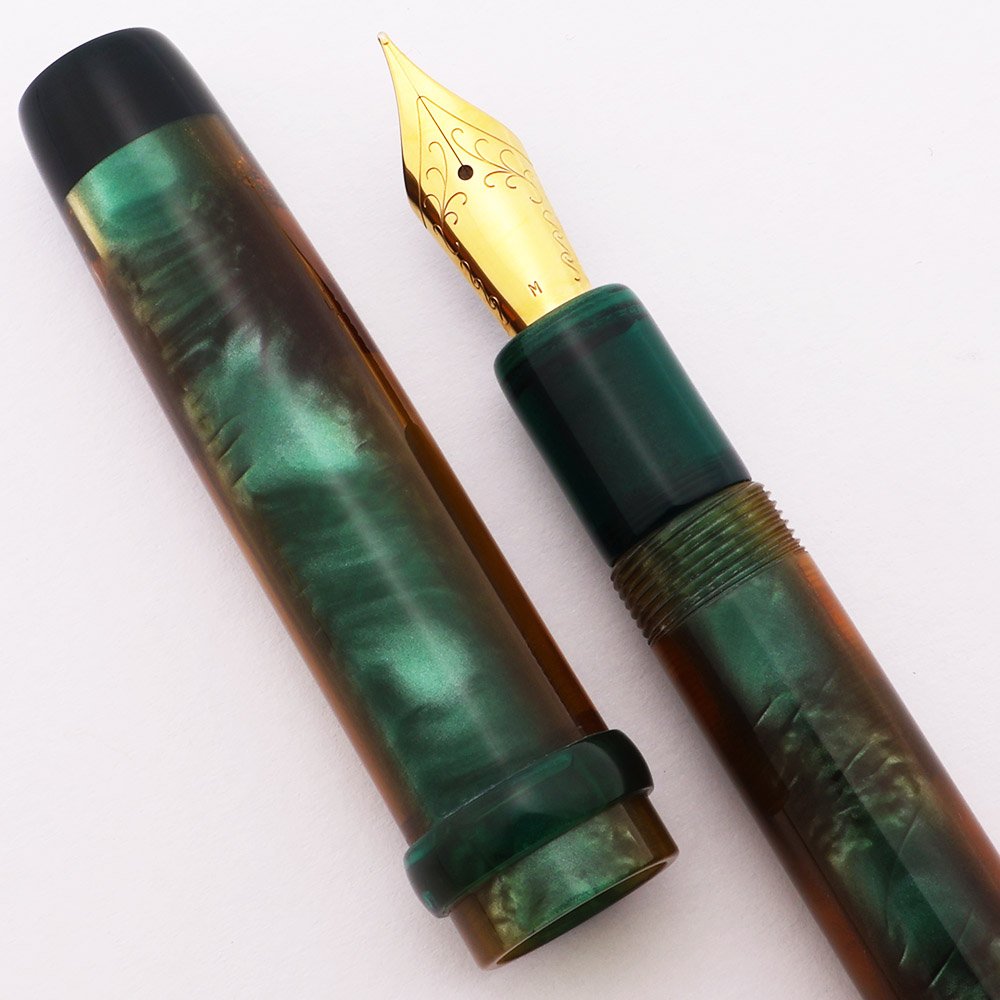 Product Videos
Custom Field
Product Reviews