Product Description
Type Prototype model made from Nikko ebonite
Product Name Prototype model, no name. Oversized.
Manufacturer and Year Cast and turned here at PSP by Teri (2022)
Length 5-7/8" with cap; 5-3/8" without cap; the cap posts, but it's not very cling-y. The section is .522 inches at its narrowest point. The barrel is .670 inches.
Filling System Cartridge or converter filled, okay for eyedroppering.
Color Nikko beige ripple ebonite. There's a sterling acorn rollstop. It's developed a dark patina due to its proximity to the ebonite, which we rather like, but the roll stop can be polished so that it appears more silver.
Nib Your choice of steel #8 sized nibs which are compatible with the Bock 380 configuration. The nibs were are offering were made by Magna Carta in India, and they have Bock 380 compatible housings and ebonite feeds. Make selection from pull down menu. (Please note that as we write this, we are currently out of gold tone broad nib units, so if that is what you want please contact us and we can update you about availability.)
Condition New. Never inked.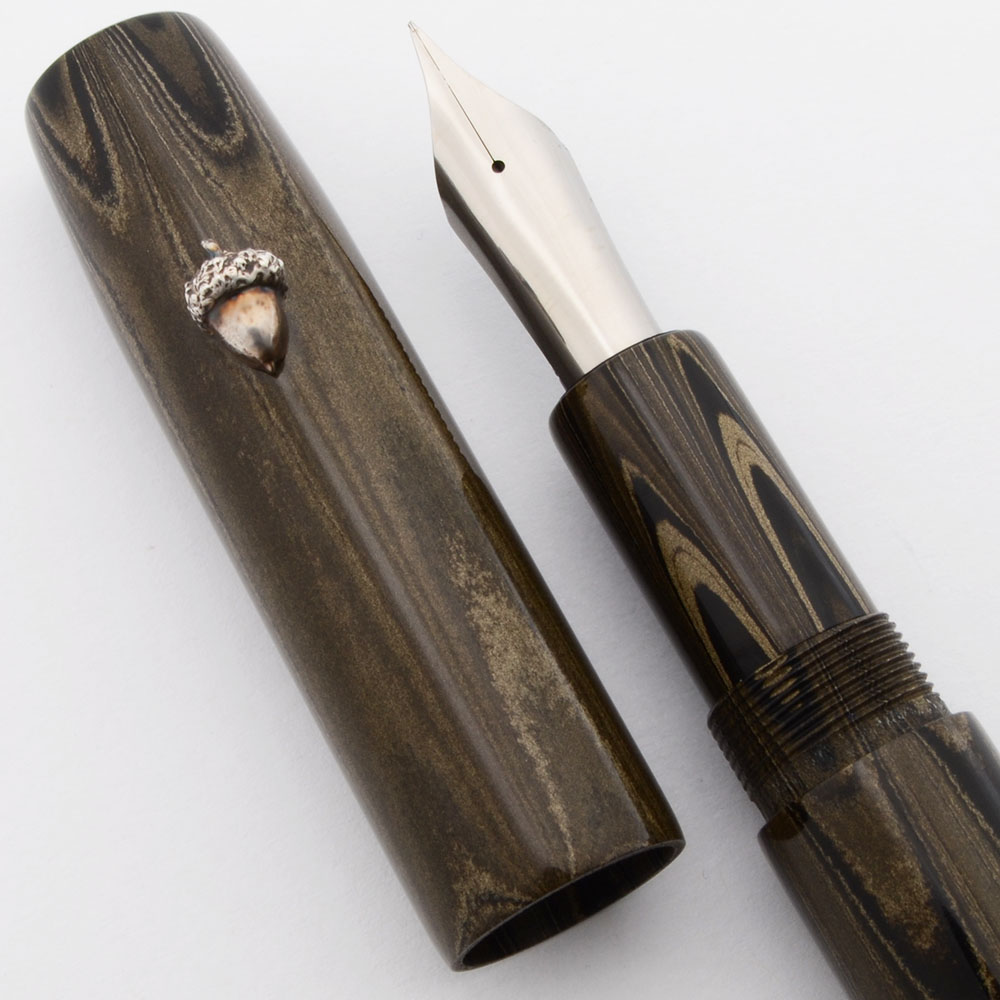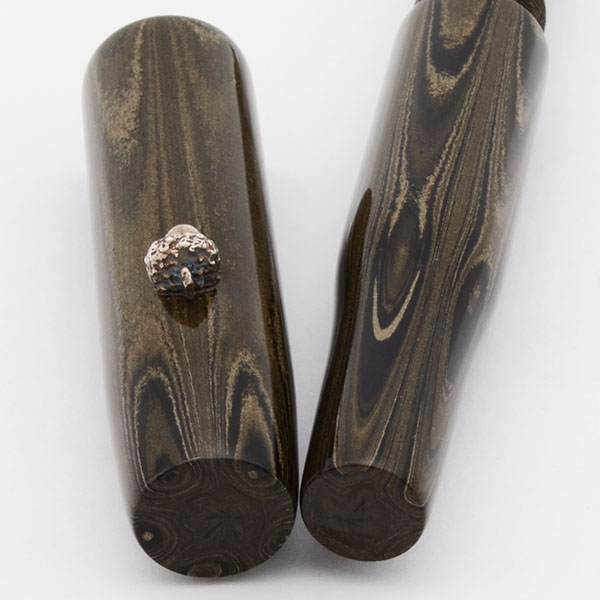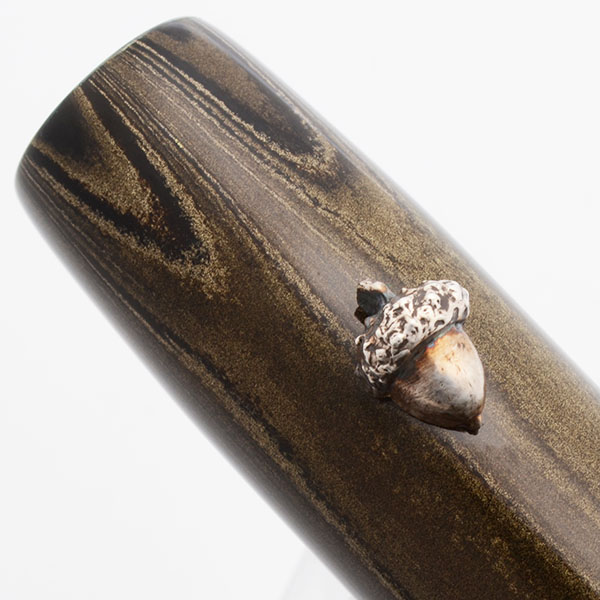 Product Videos
Custom Field
Product Reviews