Product Description
Type Prototype model made from SEM German ebonite
Product Name Prototype model, no name. Oversized.
Manufacturer and Year Turned here at PSP by Teri (2023)
Length 6" with cap; 7-1/8" without cap; cap does not post.
Filling System Cartridge or converter filled, okay for eyedroppering.
Color Custom Nikko ripple ebonite, commissioned by PSP in yellow, green with hints of blue. The way the ebonite rods were made, the wider diameter used for the cap only shows the ripple patterning only at the top where it is tapered, while the barrel shows the rippling throughout the length.
Nib Your choice of steel #8 sized nibs which are compatible with the Bock 380 configuration. The nibs we are offering were made by Magna Carta in India, and they have Bock 380 compatible housings and ebonite feeds. Make selection from pull down menu. If you have a Bock 380 compatible nib unit, you can save some money by getting the pen without a nib. See writing sample below.
Condition New. Never inked.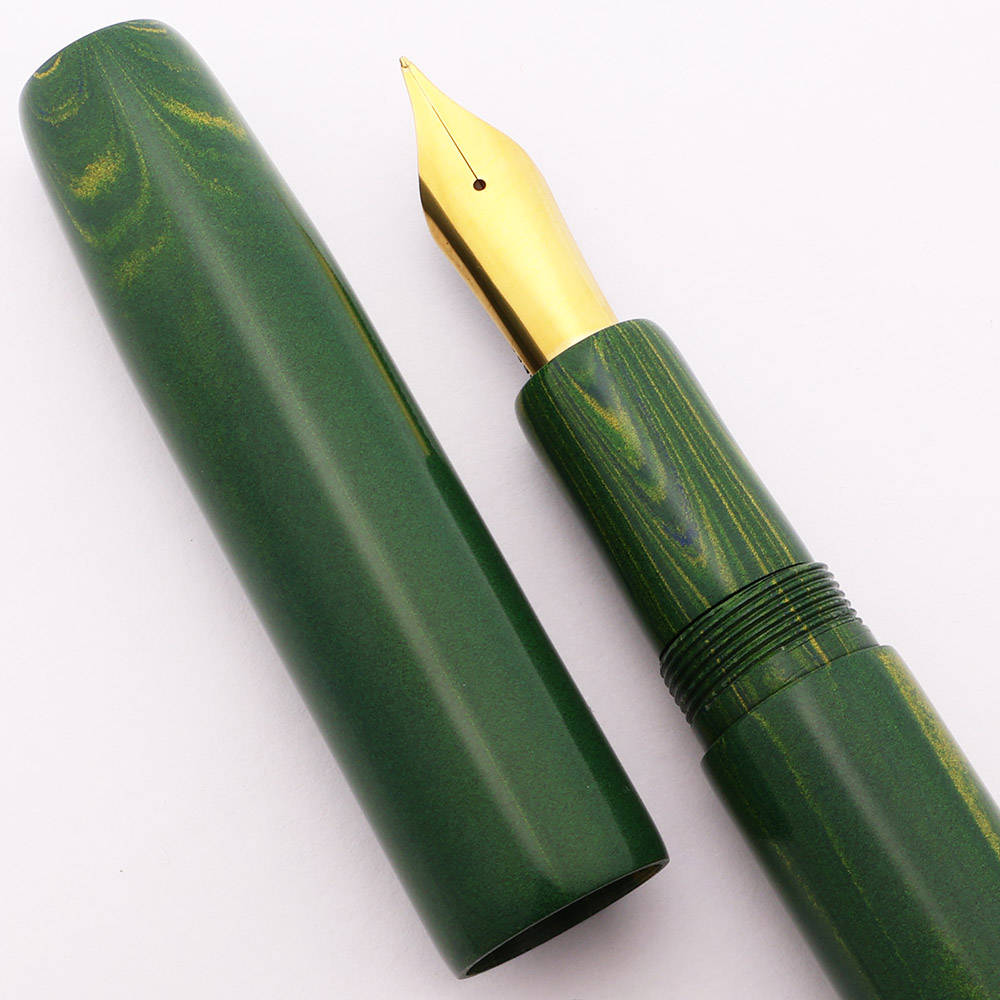 Product Videos
Custom Field
Product Reviews