Product Description
Type Prototype model made from one of PSP's unique alumilite polyurethan resin casting
Product Name Prototype model, no name
Manufacturer and Year The material was poured, "cast," and the pen was turned here at PSP by Teri Morris -- 2022.
Length Capped length: 6-3/16"; Uncapped length: 5-11/16"; Posted length: 7-1/2". Section width .41 inches.
Filling System Takes standard international cartridges and converters. It ships with a converter installed. Okay for eyedroppering.
Color "Campfire" is an alumilite pen blank composed of reds, white, and black and brown. There's no shimmer, but there is some translucence and a lot of motion in the swirls.
Nib This pen was made specially for small Cartier screw in nib units. Cartier is famous for the quality of their nibs, and we have new old stock 18k Cartier nib units. You have a choice of fine or medium nibs, or cursive italic. The nibs screw into the section, and a standard converter or cartridge is fitted into the back end of the section.
Condition New. Nibs have been tested and adjusted.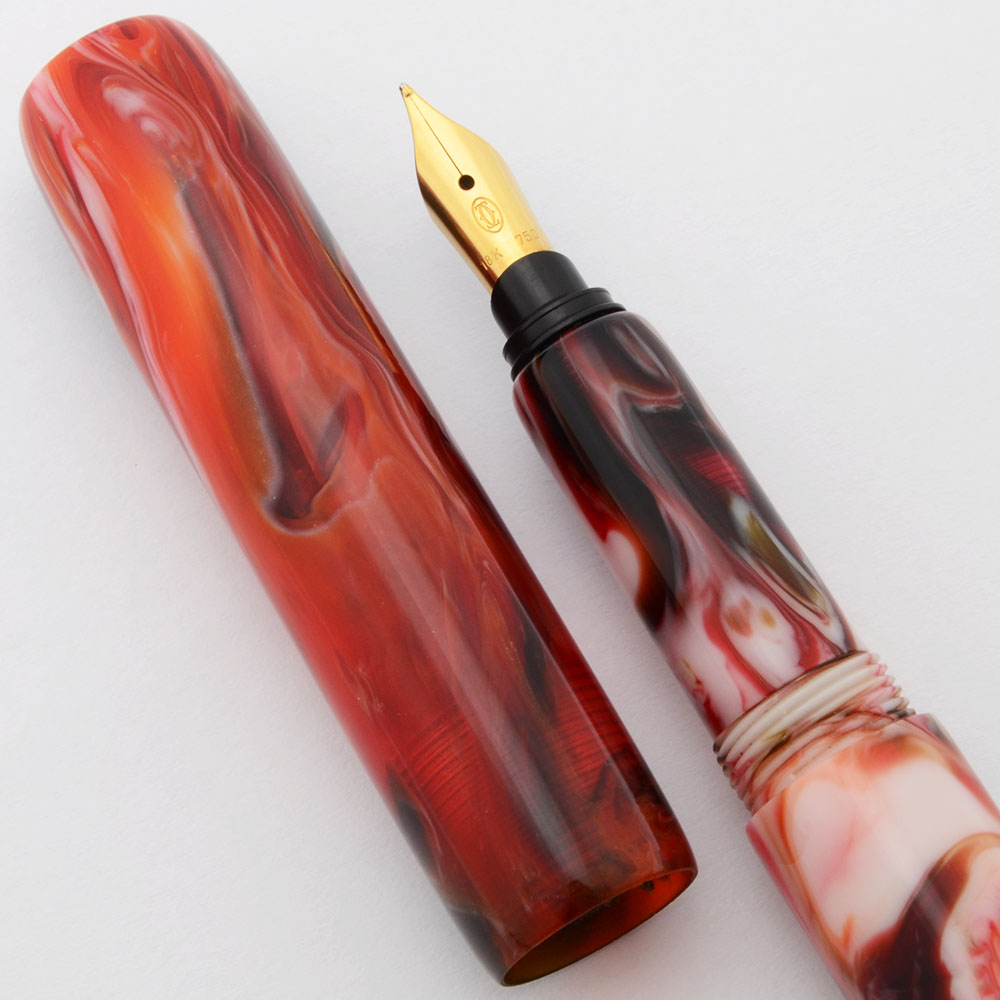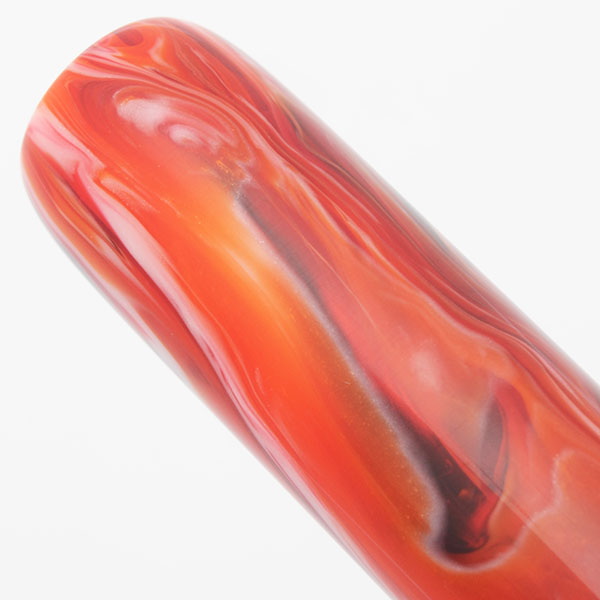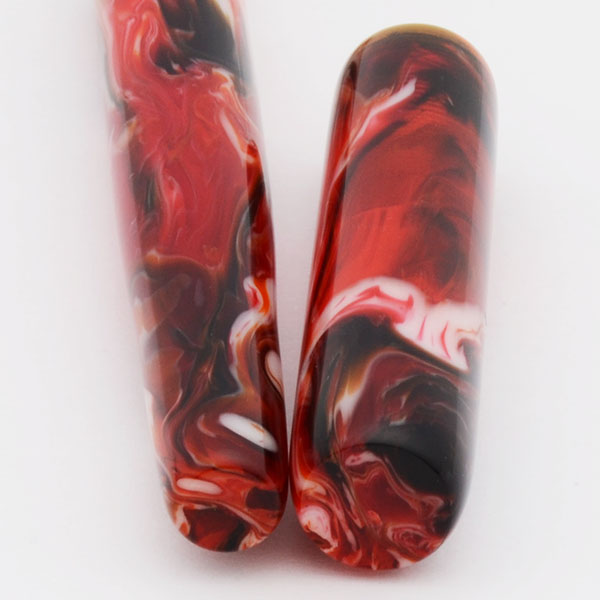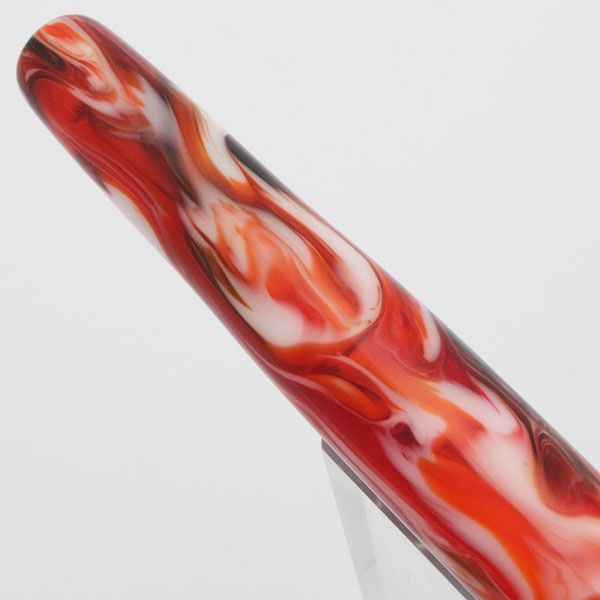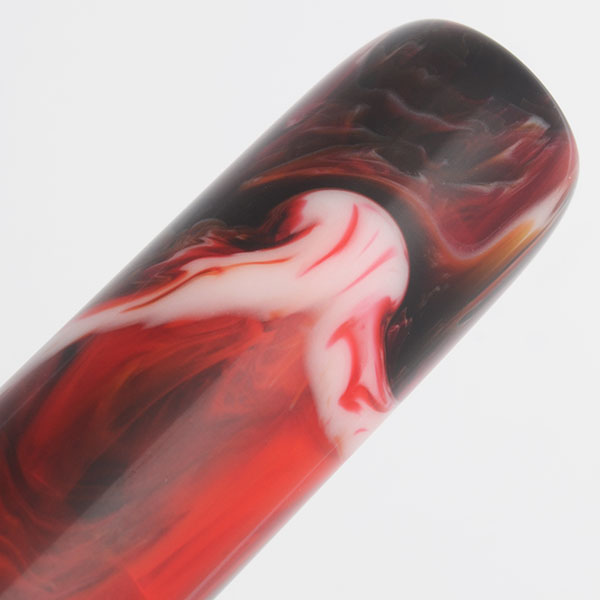 Product Videos
Custom Field
Product Reviews