Product Description
Type One-of-a-kind fountain pen made in Conway Stewart material and fitted with an 18k nib
Product Name This is one of our prototypes, no name for the model.
Manufacturer and Year Peyton Street Pens, nib was made by Cartier
Length 5-5/8" with cap, 5-1/8" without cap. The pen posts well and is about 6-3/8" when posted.
Filling System Button-filler. You unscrew the blind cap on the end of the barrel, put the nib in ink, and express the button a few times. Then wait a few seconds and remove the nib from the ink. (We will send instructions for how to use this filling system.) DO NOT UNSCREW THE SECTION! This will damage the pen.
Color Conway Stewart "Amber" material . The blind cap, section, and cap finial are alumilite, cast by Peyton Street Pens, in a sparkly yellow color. Sterling tiered stop.
Nib 18k Cartier nib from the Pasha/Diabolo series. New nib, never used except for testing. Medium-Fine.
Condition Perfect, brand new. It will be shipped in one of our Peyton Street Pens gift boxes.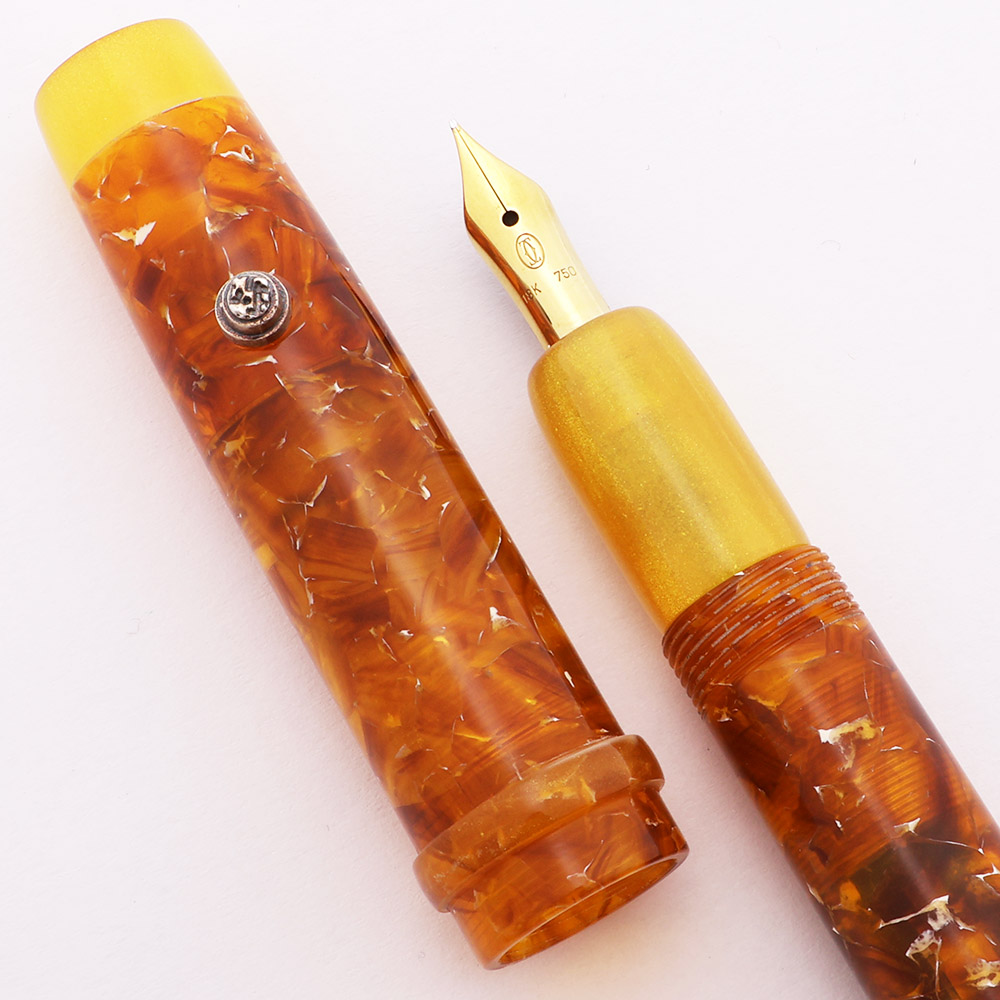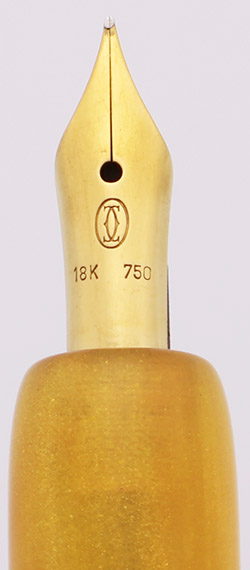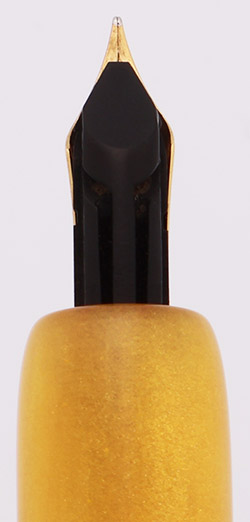 Product Videos
Custom Field
Product Reviews