Product Description
Type Fountain pen handmade of premium acrylic
Product Name Model 4C
Manufacturer and Year Ranga Pen Company, India - 2021
Length 5-13/16"
Filling System International style cartridges and converters. The pen has been configured to accept a screw-in German nib unit which works with international style cartirdges and converters. A converter will be included.
In addition, the converter can be removed so that you can use the pen as an eyedropper.
Color We have these in a few different premium acrylic colors, and we'll be adding more. Select color from the pulldown menu.
We'll also give you the option of a silver or gold colored clip, or no clip at all. (If you elect to get this model without a clip, please be advised that there is a 1x3mm notch where the clip fits, and when the clip is removed the line between the derby and the rest of the barrel disappears except for this small rectangle.)
Nib You have a choice of nibs. The pen is fitted with a German screw-in nib unit made by JoWo in its standard configuration. We offer this nib set-up with steel JoWo nibs, as well as some other nib options.
- polished steel or gold tone nibs
- nib sizes in XF, Fine, Medium, Broad, 1.1mm and 1.5mm.
See writing sample for the standard JoWo nibs below.
Condition Brand new, never used. New converter.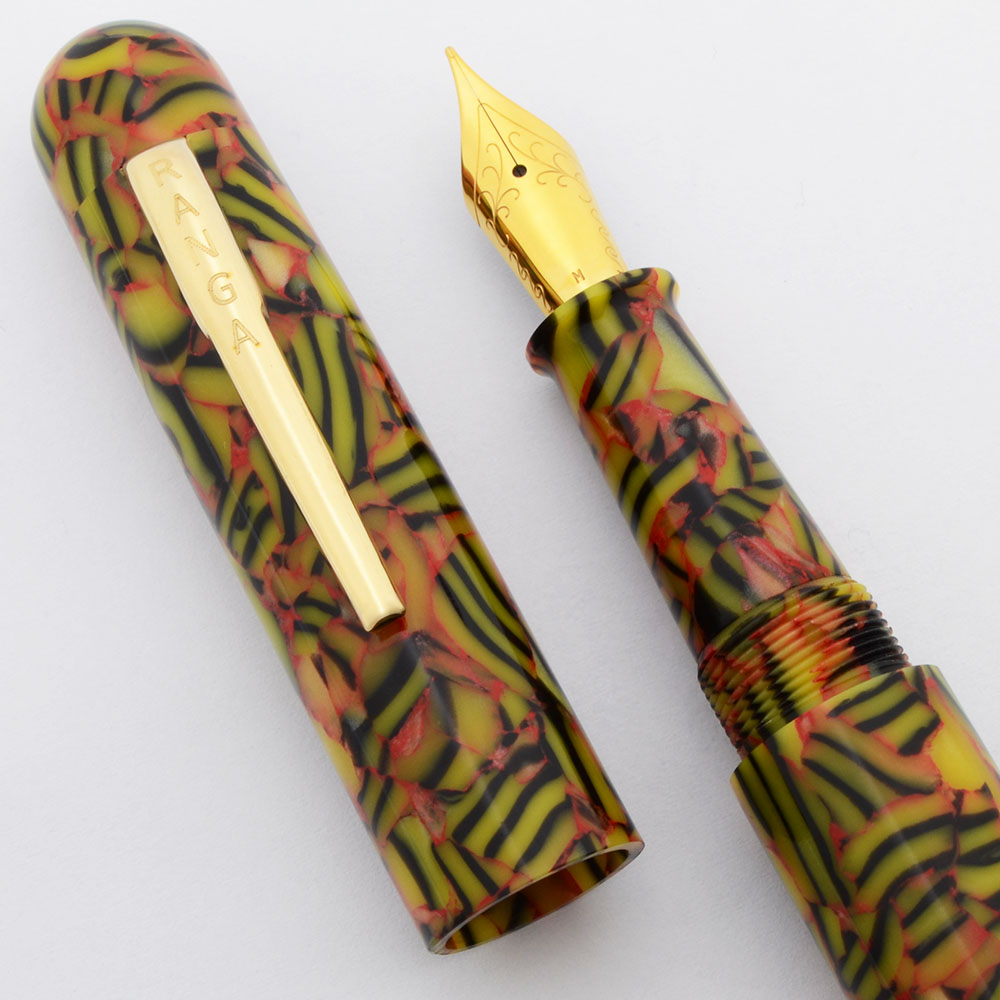 4C PREMIUM ACRYLICS:
Bengal Tiger
Classic Tigress
Iced Mocha
Kaleidoscope
Tortuga
Vegas Nights
Other Details
Filling system is warranted for one year from purchase date.
Product Videos
Custom Field
Product Reviews