Product Description
Type Fountain pen handmade of premium acrylic ... this version of the pen has a screw-in German nib unit and accepts international cartridges and converters.
Product Name This is the extra large Model 5
Manufacturer and Year Ranga Pen Company, India - 2021
Length 6-15/16"
Filling System International style cartridges and converters. The pen has been configured to accept a screw-in German nib unit which works with international style cartirdges and converters. A converter will be included. In addition, the converter can be removed so that you can use the pen as an eyedropper.
Color We have these in a few premium acrylic different colors, and we'll be adding more. What you see on the pulldown menu represents our current stock.
Please note that the model 5 does not come with a clip. We offer a variety of roll stops which can be installed on this model.
Nib You have a choice of nibs. The pen is fitted with a German screw-in nib unit made by JoWo in its standard configuration. We offer this nib set-up with steel JoWo nibs. The base price is for the steel nibs, and you'll see the additional amounts in the pulldown menu for the other options:
- polished steel or gold tone nibs
- nib sizes in XF, Fine, Medium, Broad, 1.1mm and 1.5mm.
See writing sample for the standard JoWo nibs below.
Condition Brand new, never used. New converter.
Premium Acrylics:
Bengal Tiger #34
Tortuga #38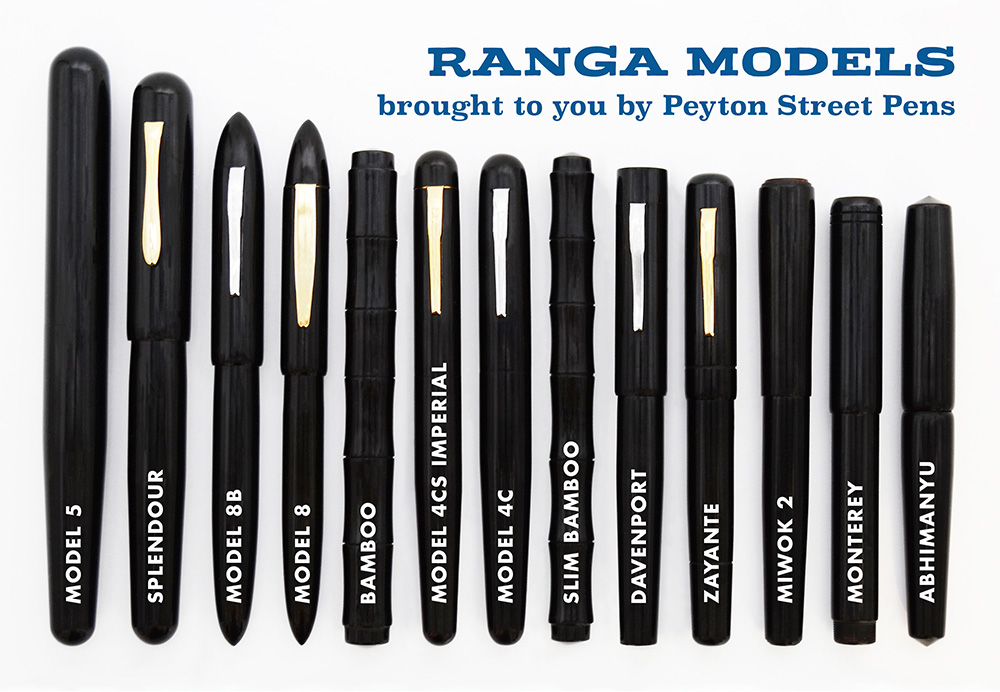 Other Details
Filling system is warranted for one year from purchase date.
Product Videos
Custom Field
Product Reviews