Sidebar
Ranga Premium Ebonite Bamboo Fountain Pen - JoWo Nibs, Cartridge/Converter
Pen Type

SKU:

3231-P

Availability:

Next day shipping, excluding weekends and holidays.
Ranga Premium Ebonite Bamboo Fountain Pen - JoWo Nibs, Cartridge/Converter
SKU: 3231-P
Type Fountain pen handmade of Indian ebonite (hard rubber) ... this version of the pen has a screw-in German nib unit and accepts international cartridges and converters.
Product Name Bamboo model
Manufacturer and Year Ranga Pen Company, India - current product
Measurements Length 5-15/16", Widest part of barrel 15.2mm, Narrowest part of grip 11.43mm.
Filling System International style cartridges and converters. The pen has been configured to accept a screw-in German nib unit which works with international style cartirdges and converters. A converter will be included. In addition, the converter can be removed so that you can use the pen as an eyedropper.
Color We have these in a few different colors, and we'll be adding more. Please note that these presmium ebonite pens should not be posted. What you see on the pulldown menu represents our current stock.
Please note that the Bamboo model does not come with a clip. We offer a variety of roll stops which can be installed on this model.
Nib You have a choice of nibs. The pen is fitted with a German screw-in nib unit made by JoWo in its standard configuration. We offer this nib set-up with steel JoWo nibs. The base price is for the steel nibs, and you'll see the additional amounts in the pulldown menu for the other options:
- polished steel or gold tone nibs
- nib sizes in XF, Fine, Medium, Broad, 1.1mm and 1.5mm.
See writing sample for the standard JoWo nibs below.
Condition Brand new, never used. New converter.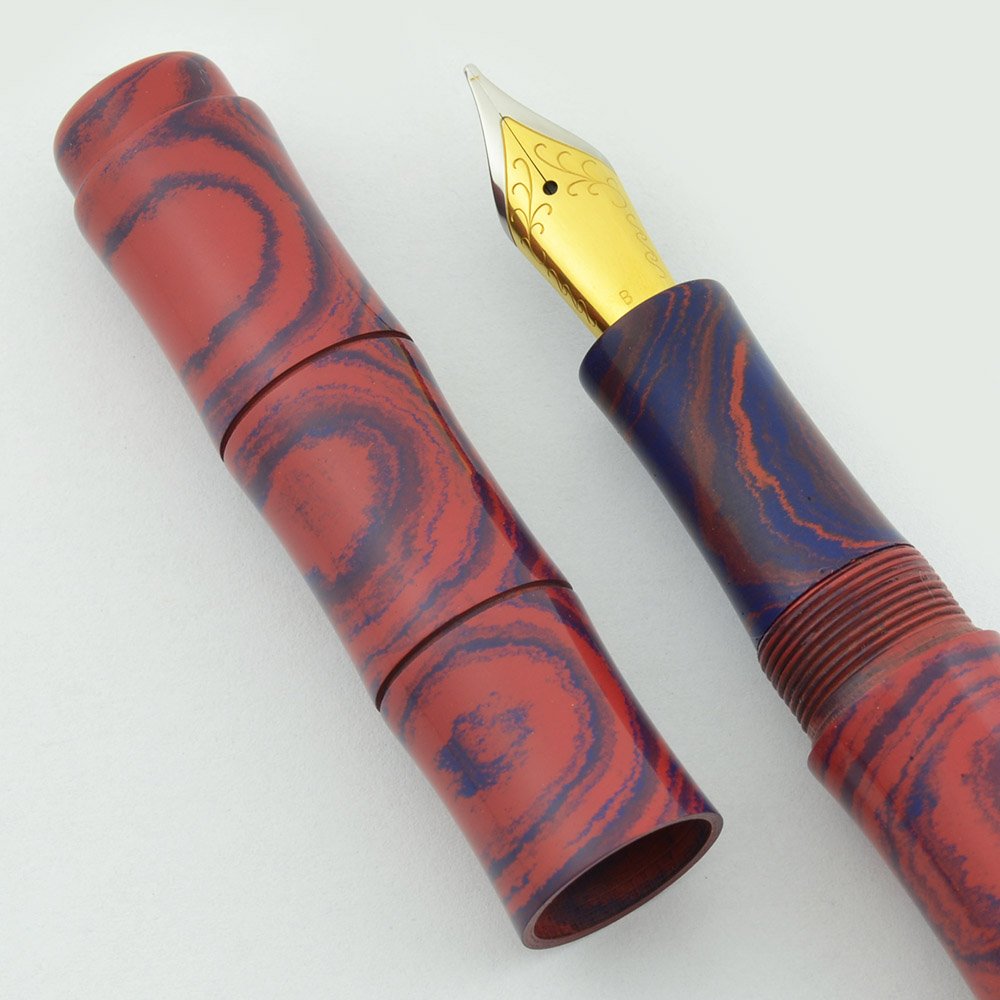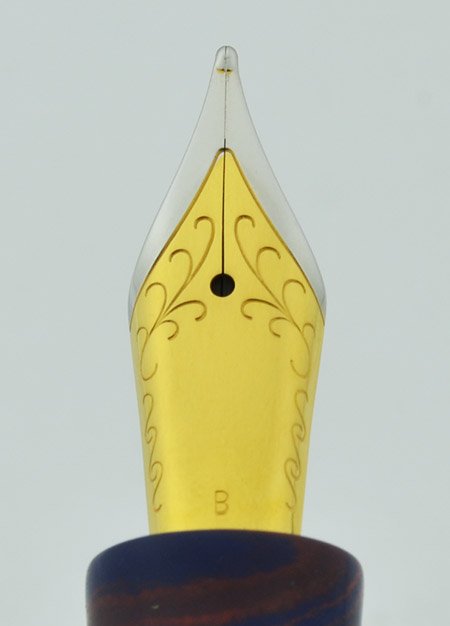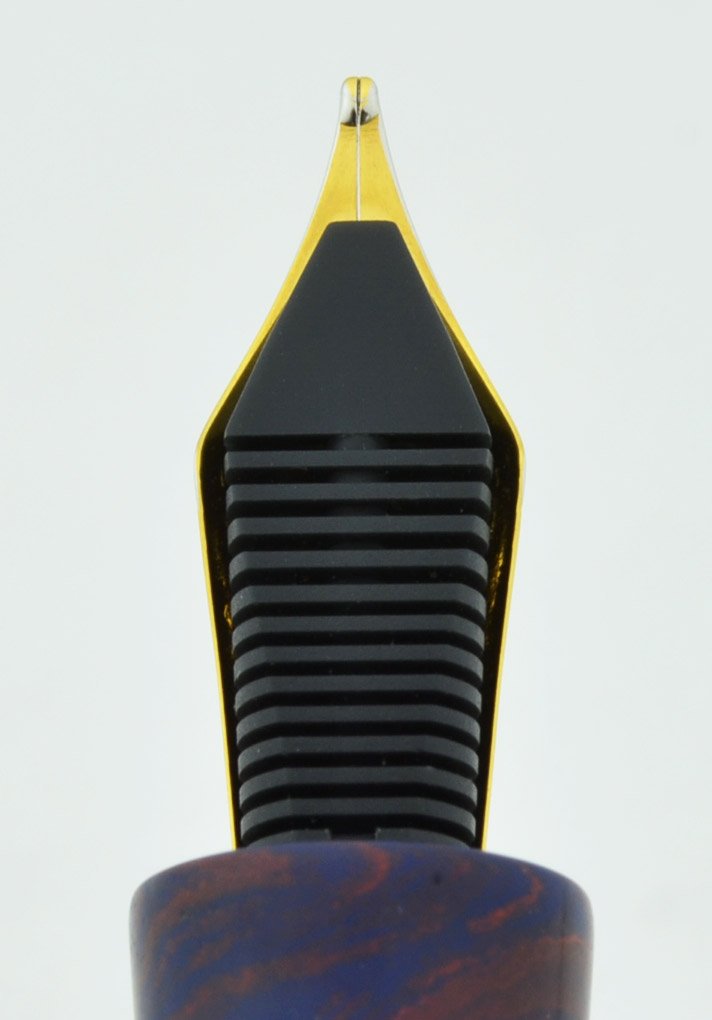 PREMIUM EBONITE COLORS:
Premium Black Yellow:
Premium Blue:
Premium Red & Blue:
Premium Blue Pink White:
PHOTO COMING SOON!
Premium Green:
Premium Green Yellow:
Premium Orange:
Premium Pink:
Premium Blue Green Orange:
Premium Blue & White: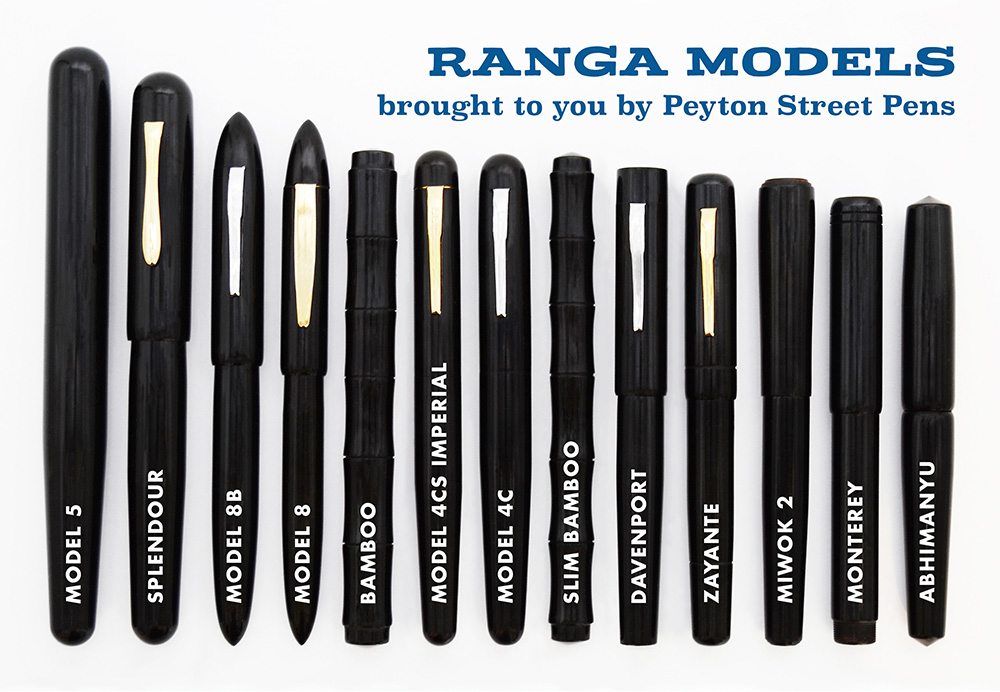 Filling system is warranted for one year from purchase date.