Product Description
Type Pair of modern cartridge/converter filling Japanese fountain pen.
Product Name Sailor pens made for Wancher. One plain black pen with a fude nib, and one decorated pen with a brush tip.
Manufacturer and Year Sailor, Japan. This is a current model.
Length 5-3/8".
Filling System Takes Sailor-style cartridges and converters. A pair of standard ink cartridges is includes, and a small box of 3 cartridges for usage in the brush pen.
Color The pen with the brush nib is black with gold plated trim. The pen with the fude nib has a gold design by Yasaki.
Nib Fude nib is gold plated and marked MF.
Condition New in box. Ships in wooden box with cartridges, and paperwork.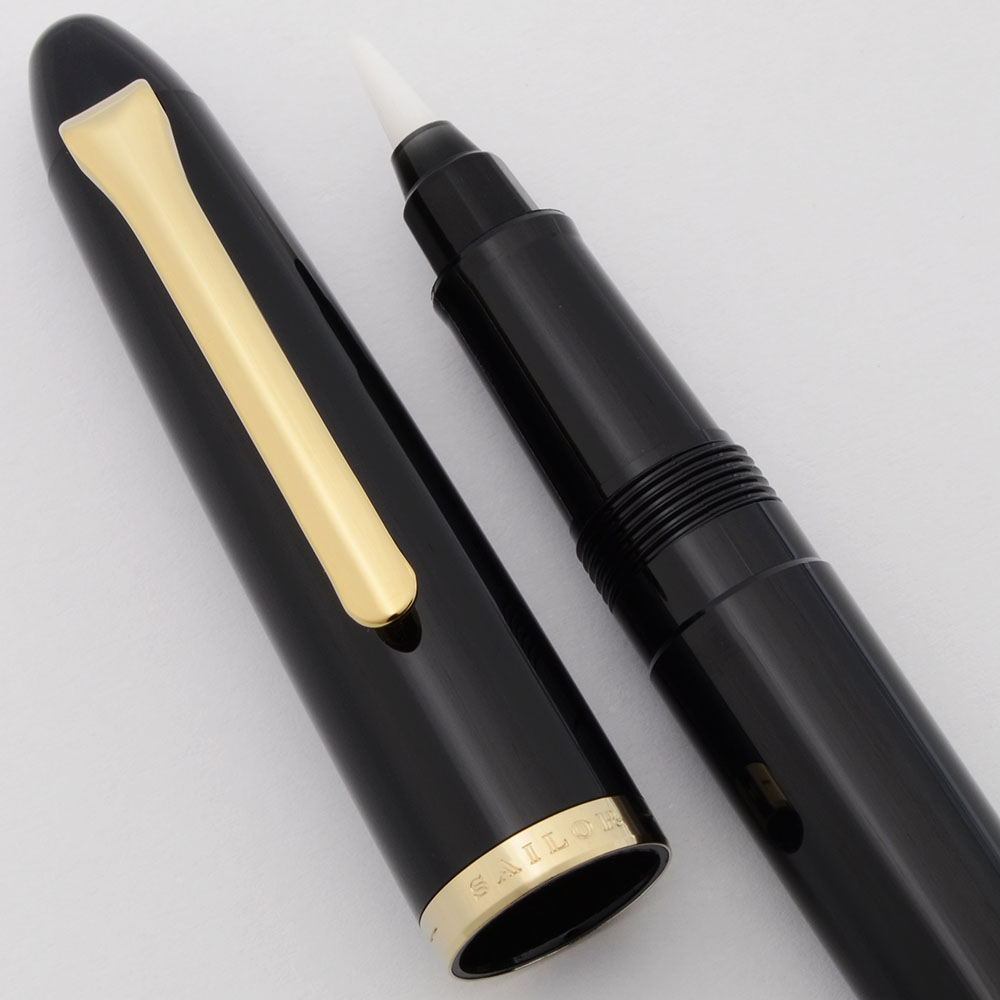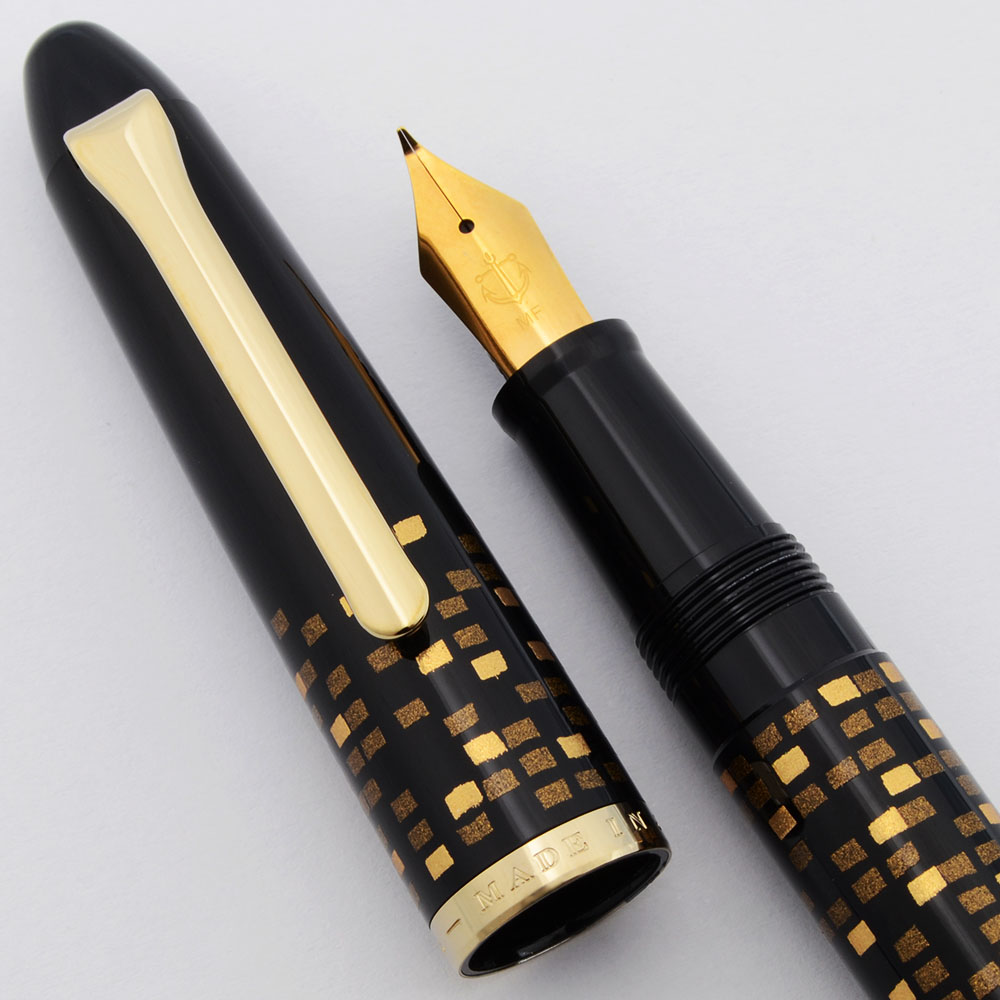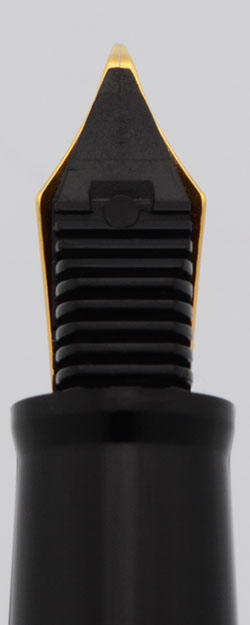 Product Videos
Custom Field
Product Reviews