Product Description
Type Modern cartridge/converter filling Japanese fountain pen.
Product Name Sailor King of Pen, Oversize.
Manufacturer and Year Sailor, Japan. This is a current model.
Length 5-5/8".
Filling System Takes Sailor-style cartridges and converters. A Sailor converter is installed and the box contains two packaged unused Sailor cartridges.
Color Black with rhodium trim.
Nib Broad 21k nib. The nib is labeled "B".
Condition New, mint condition, in box within cardboard sleeve.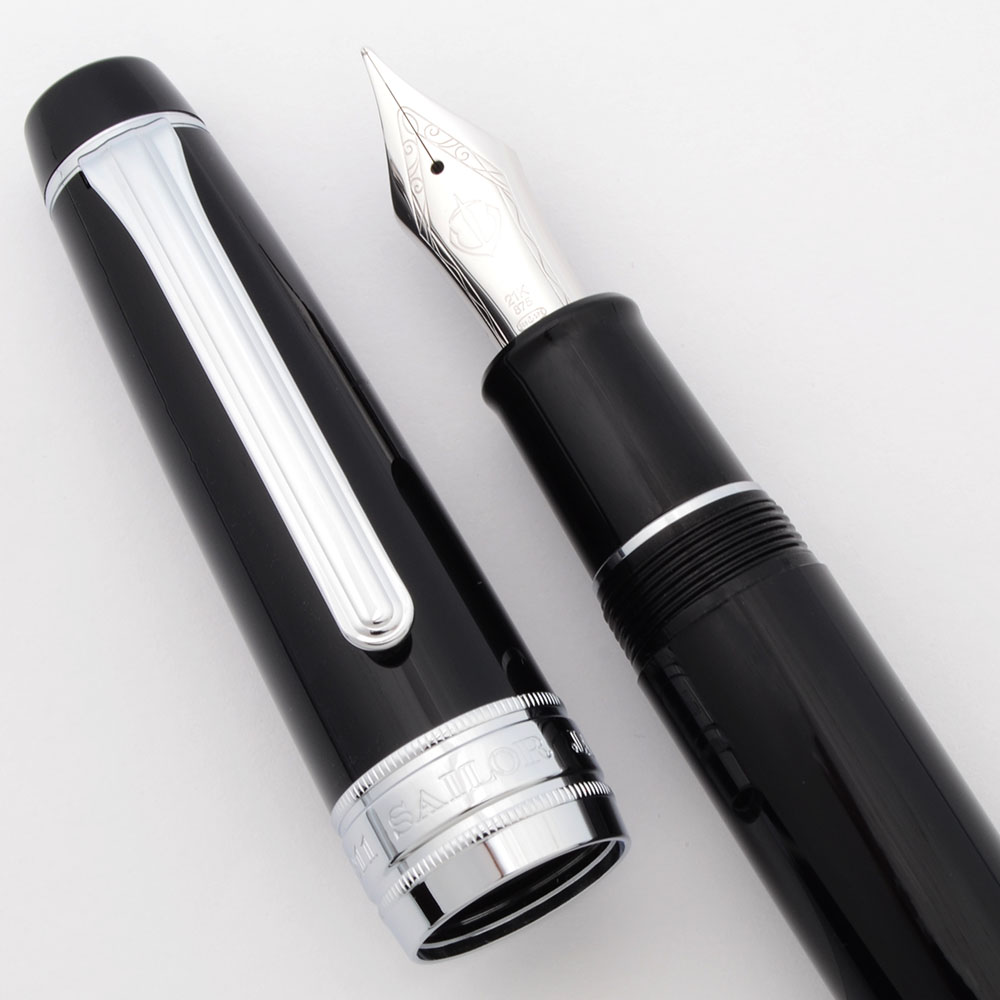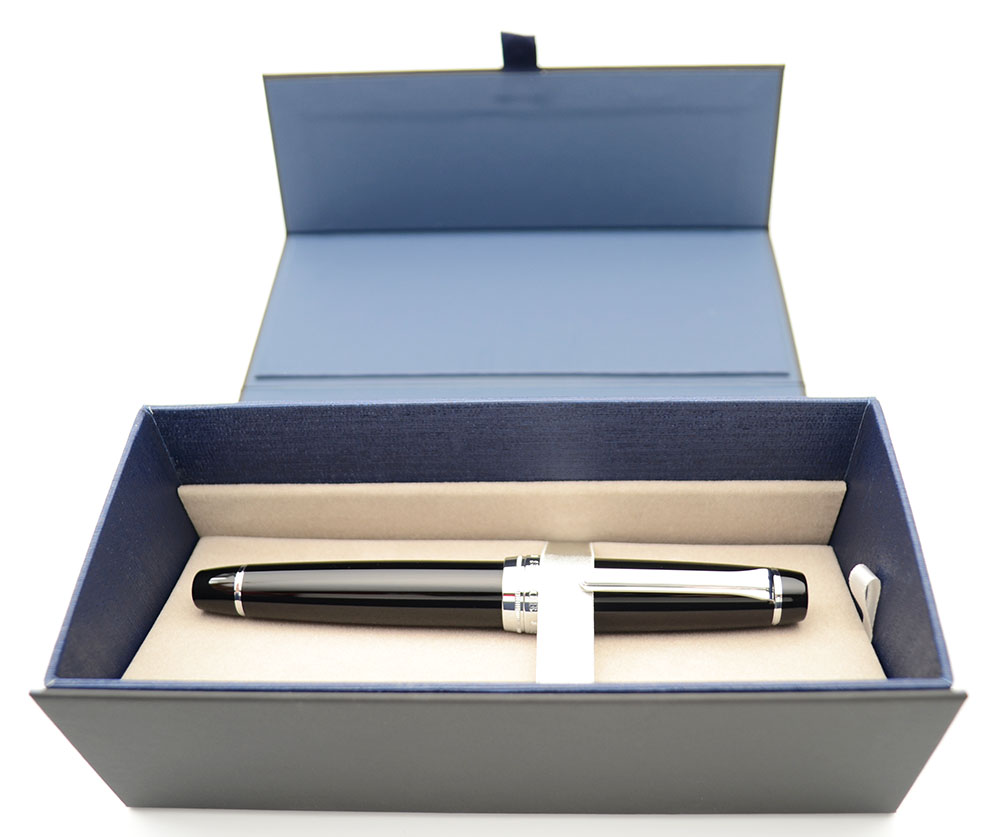 Product Videos
Custom Field
Product Reviews