Product Description
Type Limited edition fountain pen
Product Name Sailor 110th Anniversary "Kurogane" limited edition, #495 of 1100.
Manufacturer and Year Sailor, Japan. 2021.
Length 6-7/16" long. We'd also like to note that this is a heavy pen - 74g, or about 2.6 oz.
Filling System Takes a Sailor converter or cartridges. A Sailor converter is installed.
Color Black electrical/chemical treatment of stainless steel. The finish is not painted or enameled or plated, the outer layer of the stainless steel is transformed. We believe that in this case, kurogane translates to "dark black", and indeed this pen is very dark. Sailor's web site tells us that this is Abel Black, and we found some really interesting information on that proprietary technology at the company's web site. There is a clear cap finial that nicely displays the Sailor logo. No clip, but there is a small protrusion at the top of the clip that acts as a rollstop.
Nib 21k H-M nib. H-M stands for "hard medium", but this nib is quite springy. No flex or line variation, but not firm.
Condition Excellent + condition. There are some light scratches on the cap; the largest one is detailed in the last photo, and is about 9/16" long. Beyond this, there are no dents or dings, or visible damage. This is a striking, large, weighty black pen, celebrating the lengthy existence of an iconic pen company. No box or paperwork.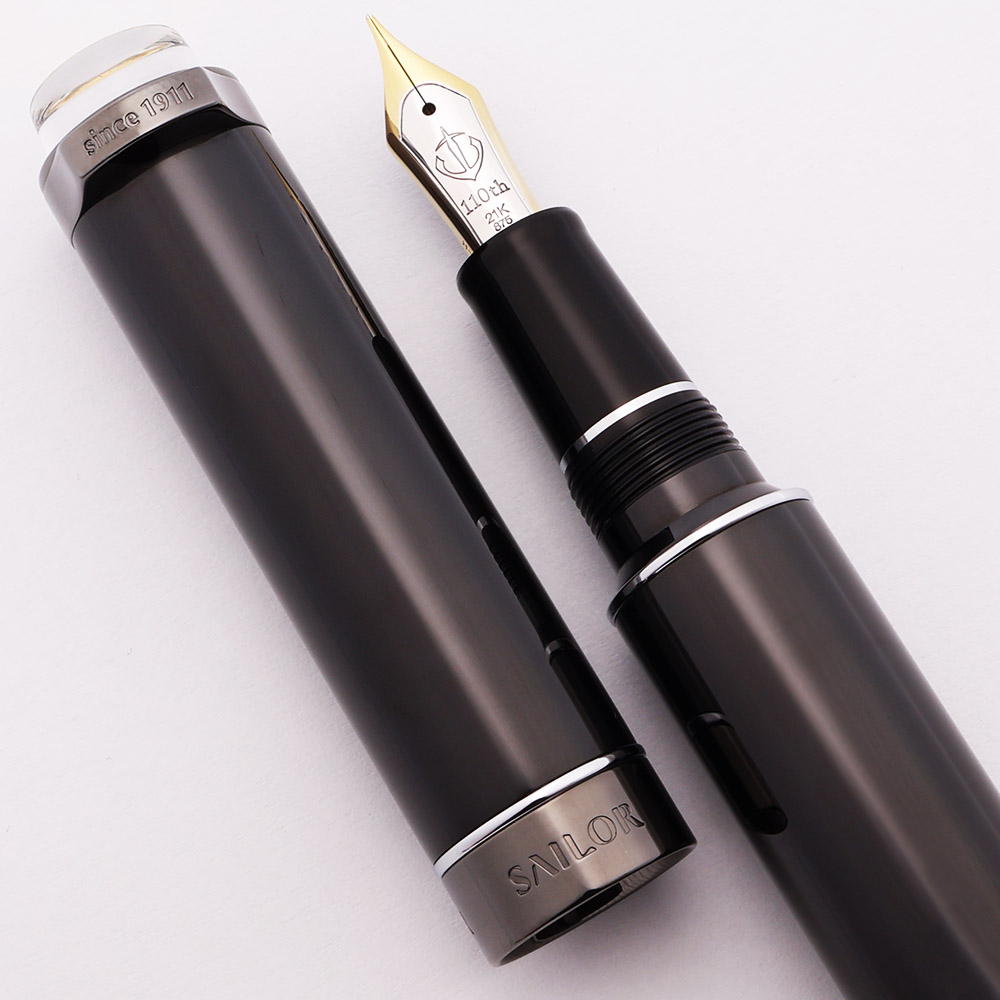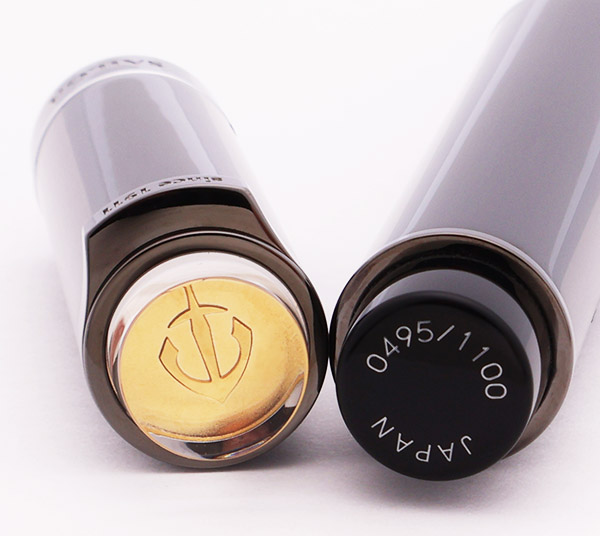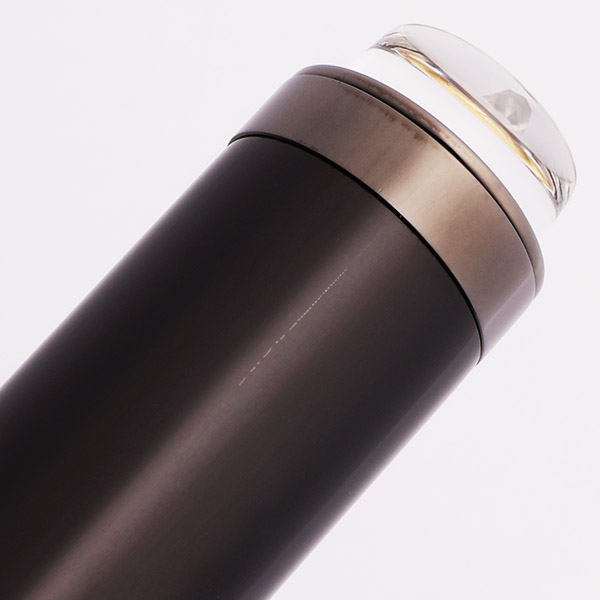 Product Videos
Custom Field
Product Reviews