Sidebar
Sailor Pro Gear Fountain Pen - Black w Rhodium Trim, 21k Fine Nib (Excellent in Box)
Sailor Pro Gear Fountain Pen - Black w Rhodium Trim, 21k Fine Nib (Excellent in Box)
SKU: 23289
Type Modern cartridge/converter filling Japanese fountain pen.
Product Name Sailor Pro Gear, Standard Size.
Manufacturer and Year Sailor, Japan. This is a current model, but it has the older nib marked 1911.
Length 5-1/16".
Filling System A piston converter and a Sailor cartridge is included in box.
Color Black with rhodium-plated trim.
Nib FINE 21k two-toned gold nib. It is marked "H-F" on the side, meaning "hard fine". It's smooth and just a tad springy.
Condition Excellent condition in box, with paperwork. There is light handwear and scratching on the body and cap. The trim looks perfect, no brassing or plating wear. The hang tag is included, as well as paperwork.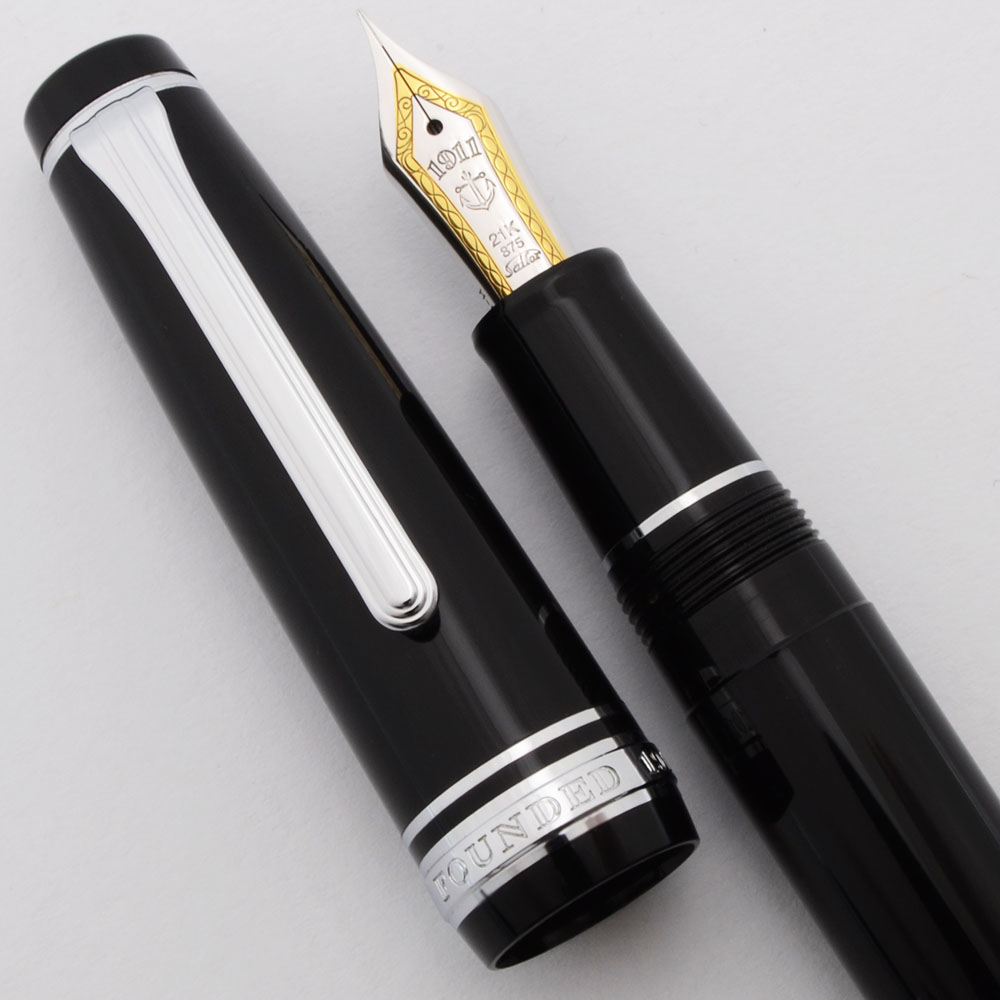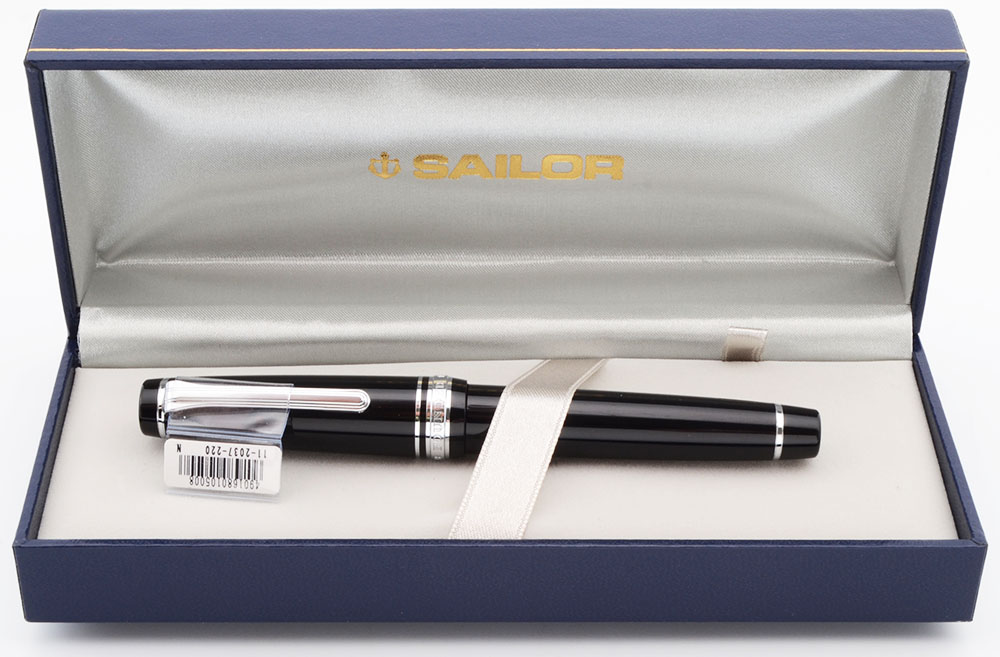 https://store-5ko0zosub2.mybigcommerce.com/dav/product_images/description/misc%20brands/progear21_blackrt_hf_1.jpg