Product Description
Type Compact fountain pen
Product Name Compact I Cartridge Pen. Check out Pen Hero's detective work about the model. Chalk mark says "Comp I, X-FINE, $5"
Manufacturer and Year Sheaffer, made in U.S.A. -- 1960-64. The earliest models briefly featured a "Visulated" barrel with multiple rectangular clear windows, so the lack of them indicates this is the second version.
Length Just over 4-3/4"
Filling System The fountain pen takes Sheaffer-style cartridges. Squeeze and piston converters are too long to fit in the pen. We will include a fresh cartridge.
Color Black with steel plated trim. The cap is squared and the barrel is rounded. 3/8" cap and short clip. Original price chalk mark is on the barrel.
Nib EXTRA FINE Sheaffer inlaid steel nib. The Compact series of pens all have the "V" shaped inlay nibs.
Condition Near mint condition, never inked, with original price chalk mark on the barrel. No cracks, chips, dents, or dings. This is a short, velvety black, shiny pen in a classic design. The barrel has a few small marks picked up in storage. The cap is excellent. The cap band and clip are perfect. The imprints are clear.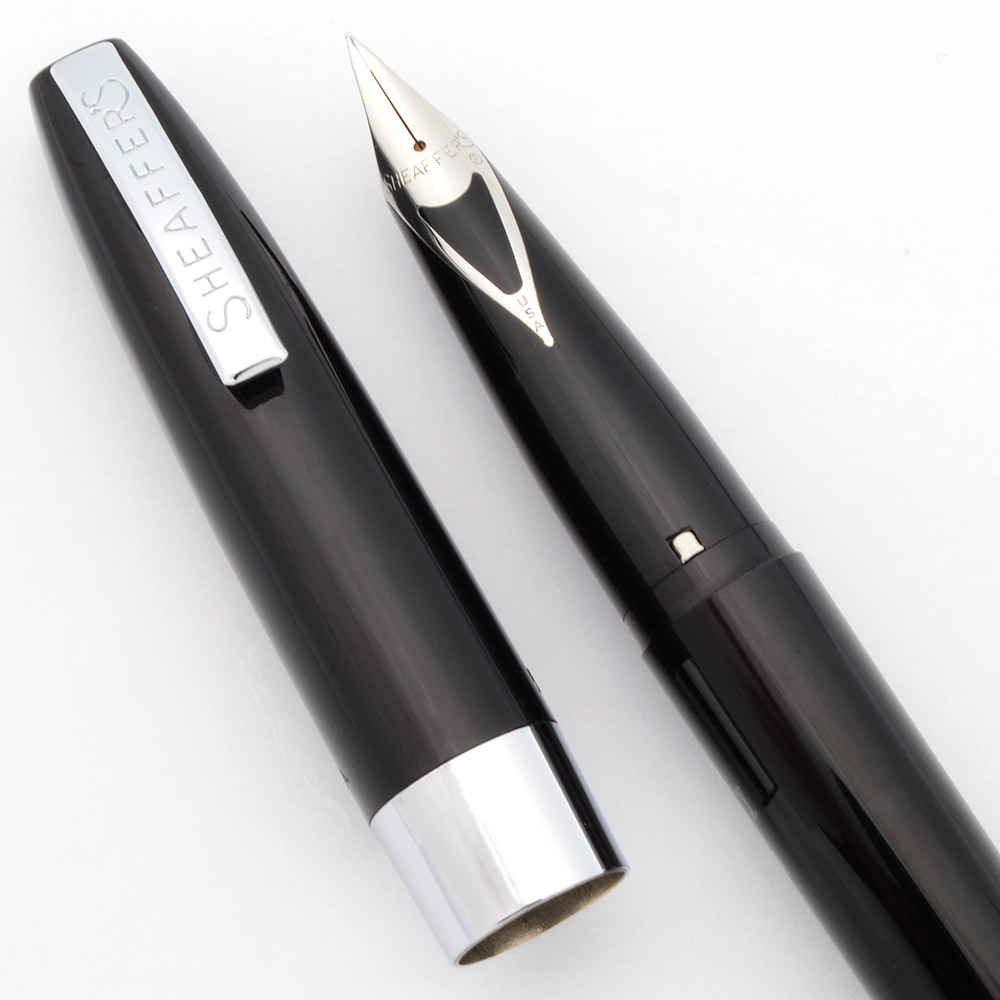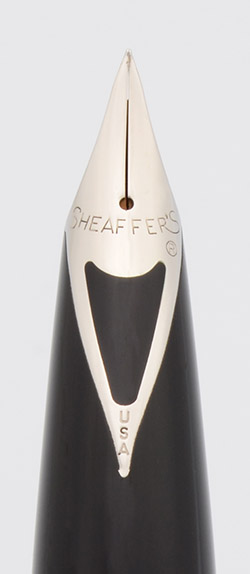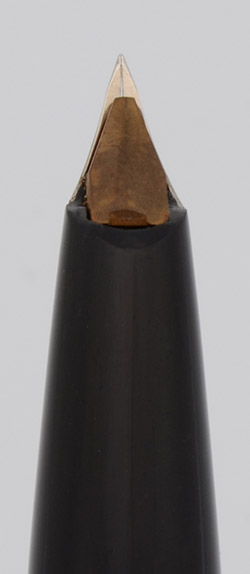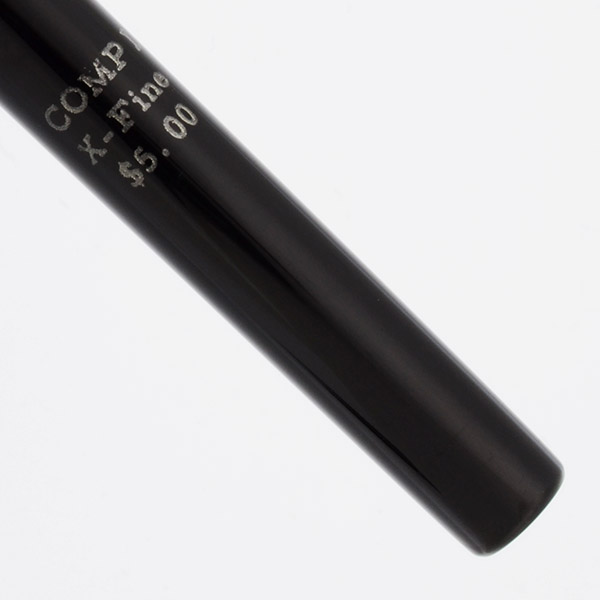 Product Videos
Custom Field
Product Reviews