Sidebar
Sheaffer Imperial II Deluxe Fountain Pen - Short Two-Tone Triumph Nib, Touchdown Fill (New Old Stock in Box)
Sheaffer Imperial II Deluxe Fountain Pen - Short Two-Tone Triumph Nib, Touchdown Fill (New Old Stock in Box)
SKU: 3310
Type Fountain Pen
Product Name Imperial II Deluxe (it's marked on a sticker on the cap)
Manufacturer and Year Sheaffer - early 1960s
Length 5-3/8" capped
Filling System Touchdown (vacuum) filling system - in perfect working order with excellent suction ... it makes that nice "whoosh" sound. We replace the O-rings in all these pens, and we replace the sac as needed. We guarantee that the pen will fill properly, and not leak, for a year from the date of purchase.
Color The cap is brushed chrome and the body is available in a variety of colors. Select your color and nib size from the pull down menu.
Nib Short conical Triumph nib, not marked, two-tone. (We have heard these described as unhallmarked palladium.) Very smooth with a good flow of ink.
Condition This pen is new old stock from the 1960s. It has never been used and the pen has never been inked. It is absolutely perfect with no dents, dings or even micro scratches! The Sheaffer sticker is still on the cap, and in some cases there is a chalk mark on the barrel instead.
Not returnable for full refund if the pen has been filled with ink, unless defective.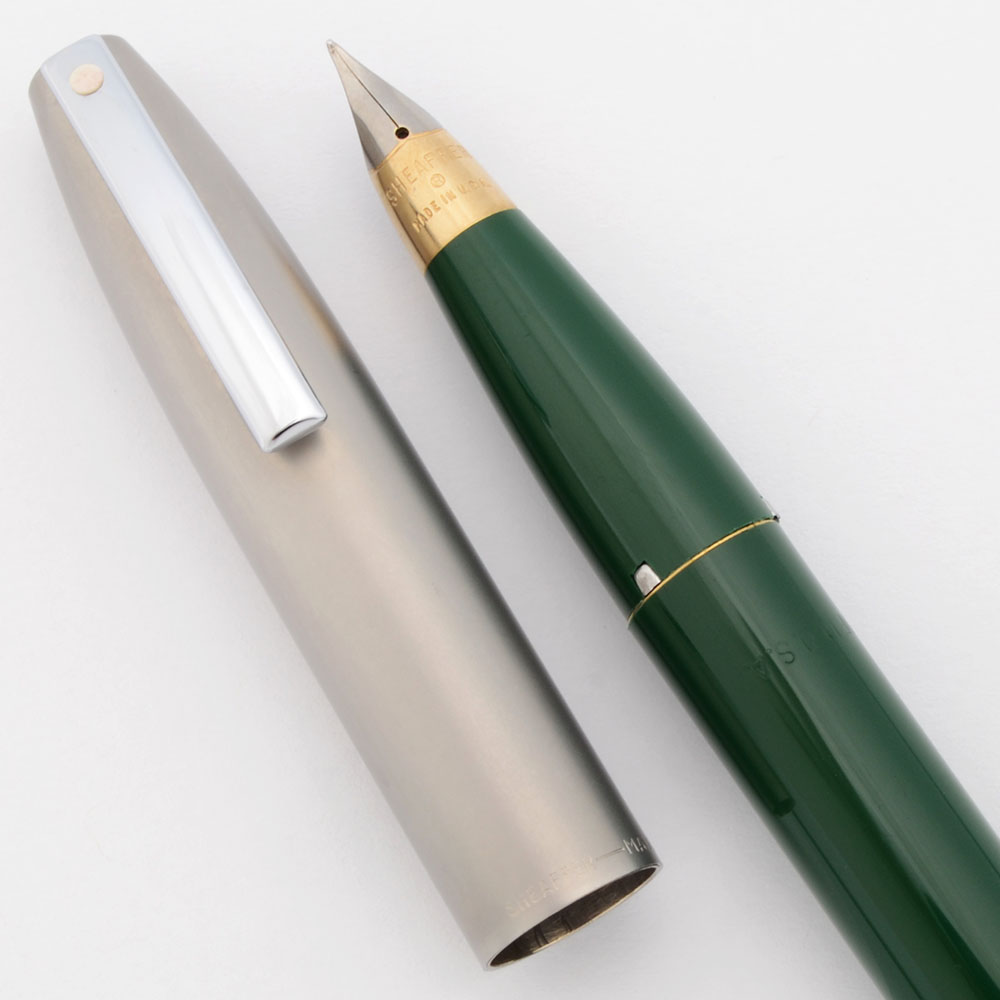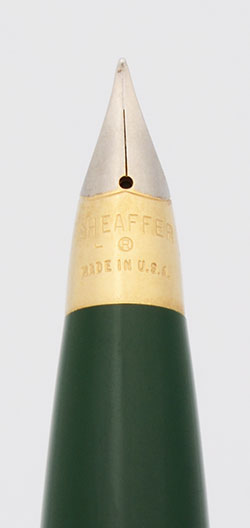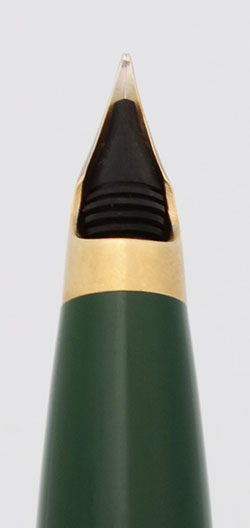 Grey
Black