Product Description
Type Fountain Pen
Product Imperial III "C" (marked via chalk imprint on the body)
Manufacturer and Year Sheaffer USA - 1960s
Length 5-1/4" capped
Filling System This pen is one of Sheaffer's early cartridge fillers. It takes the regular Sheaffer cartridges. Most Sheaffer converters (except for the button converter) will not fit. We will include a cartridge, but no converter.
Color The body and cap are a deep burgundy color. The trim (clip, cap ring) are gold plated.
Nib Conical Triumph nib, not marked, silver-colored with a gold mask, making for a two-tone effect. Medium.
Condition This pen is like new, but it has been inked. The gold plated trim is perfect. The chalk mark on the barrel says the nib size and is very readable.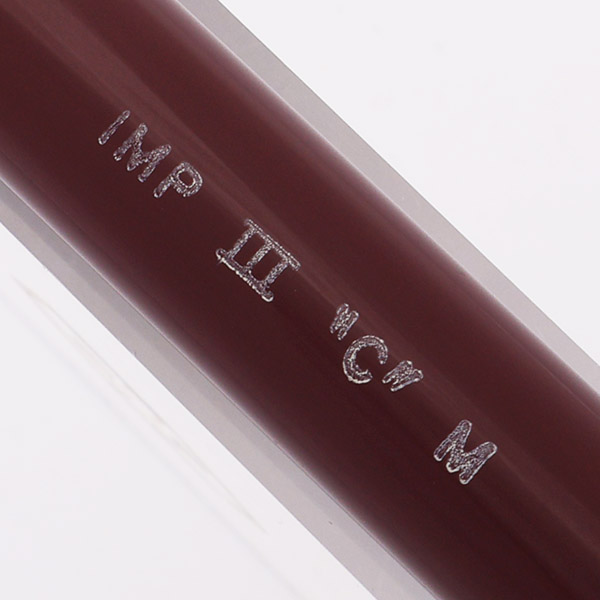 Product Videos
Custom Field
Product Reviews