Product Description
Type mechanical pencil
Product Name Silver Imperial. We've noticed two different shapes for the diamond grid pattern on these Silver Imperials. This version has diamond grids that are like squares turned on their sides, and matched the touchdown version of the Silver Imperial fountain pen, whereas the other version has the diamond grids in a more elongated shape and went with the cartridge/converter version of the Silver Imperial. Please look carefully at the photos if you are trying to get a pencil to match your ballpoint or fountain pen. We show a comparison photo below.
Manufacturer and Year Sheaffer, USA, 1970s
Length 5-1/16"
Filling System The pencil takes 0.9mm leads and extends them via the traditional twist-mechanism. We'll include a small packet of leads.
Color Sterling in a crosshatch diamond pattern, with gold plated trim
Condition Perfect, new old stock, never used.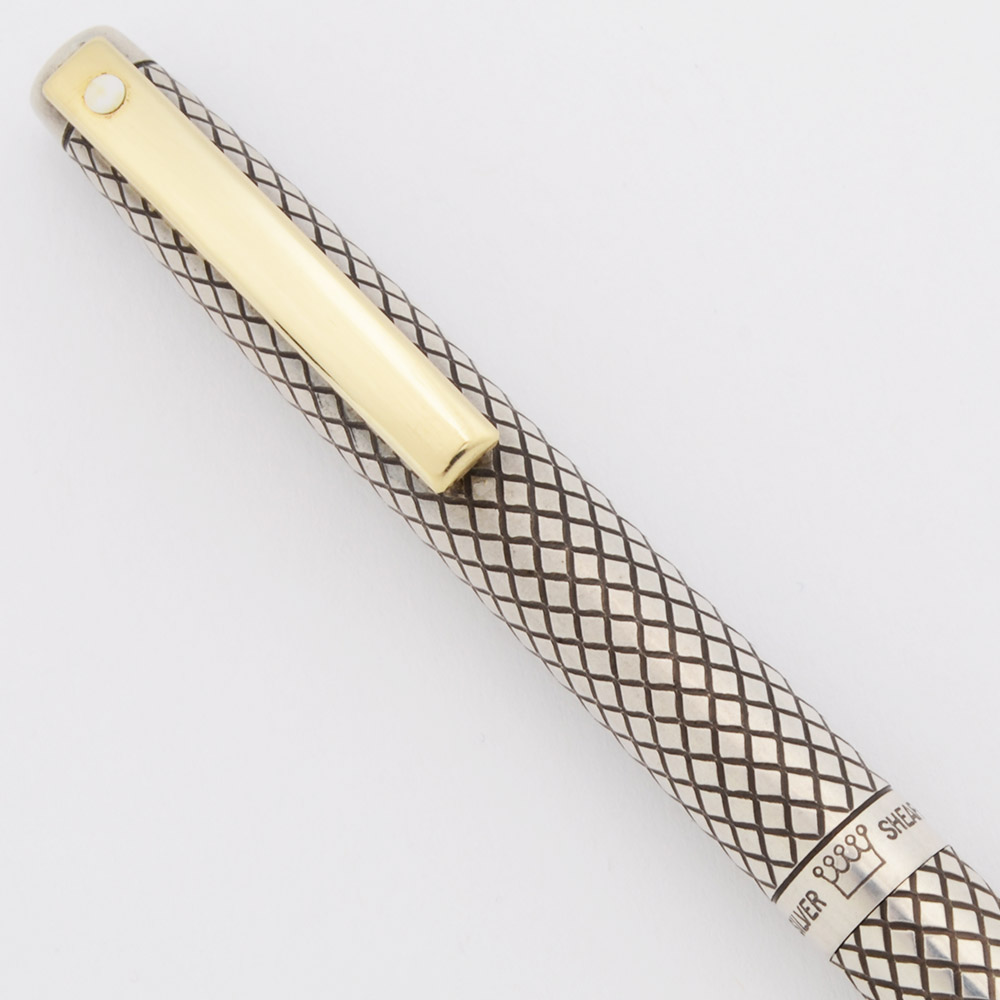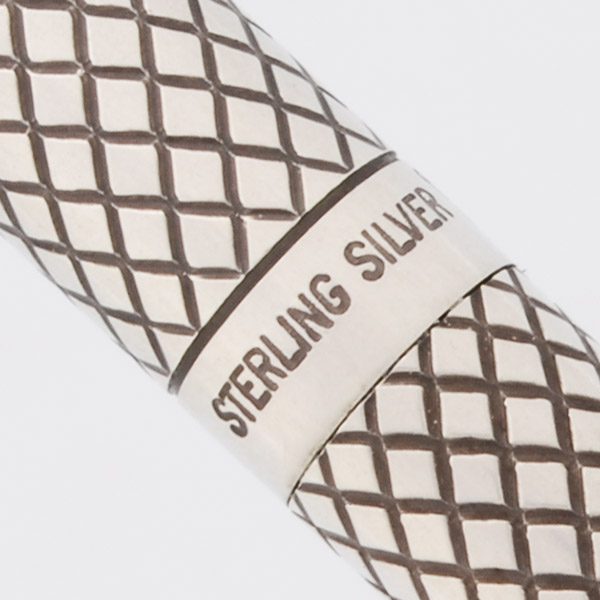 Product Videos
Custom Field
Product Reviews