Product Description
Type Slim fountain pen,
Product Name Targa 1003S Slim version. White Dot.
Manufacturer and Year Sheaffer, made in U.S.A. -- starting in 1982. We're not sure when they switched to these gold plated conical nibs.
Length Just over 5-5/16 inches.
Filling System It takes slim Sheaffer style cartridges and converters, which are no longer made. It comes fitted with one of the hard-to-find original slim converters.
Color Matte black finish with gold plated trim.
Nib Gold plated nib. This is probably the last style of nib Sheaffer put on these slim Targa pens, it's a wrap around style nib like the ones seen on Fashion pens.
Condition New old stock and in perfect condition. In original box.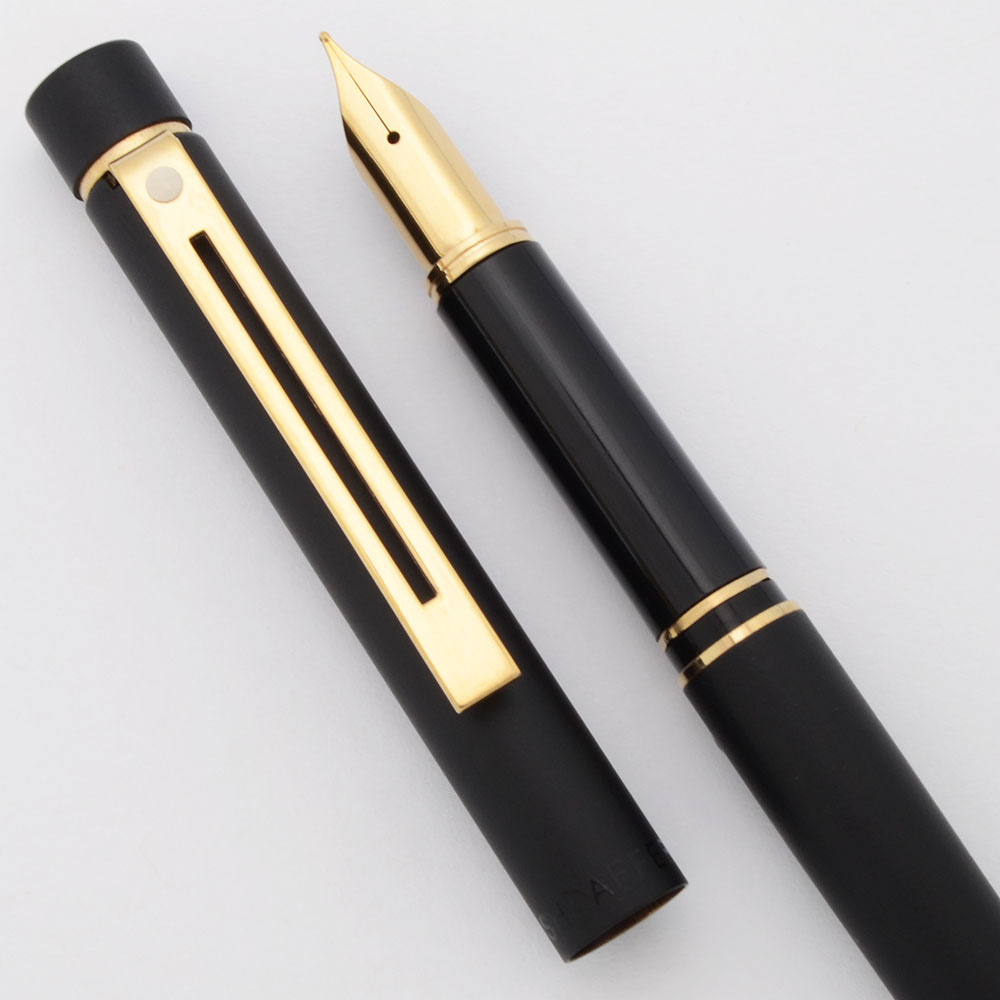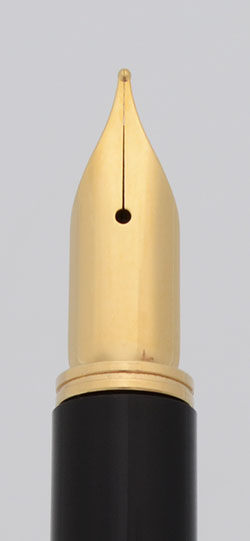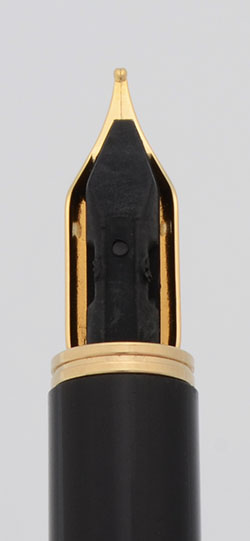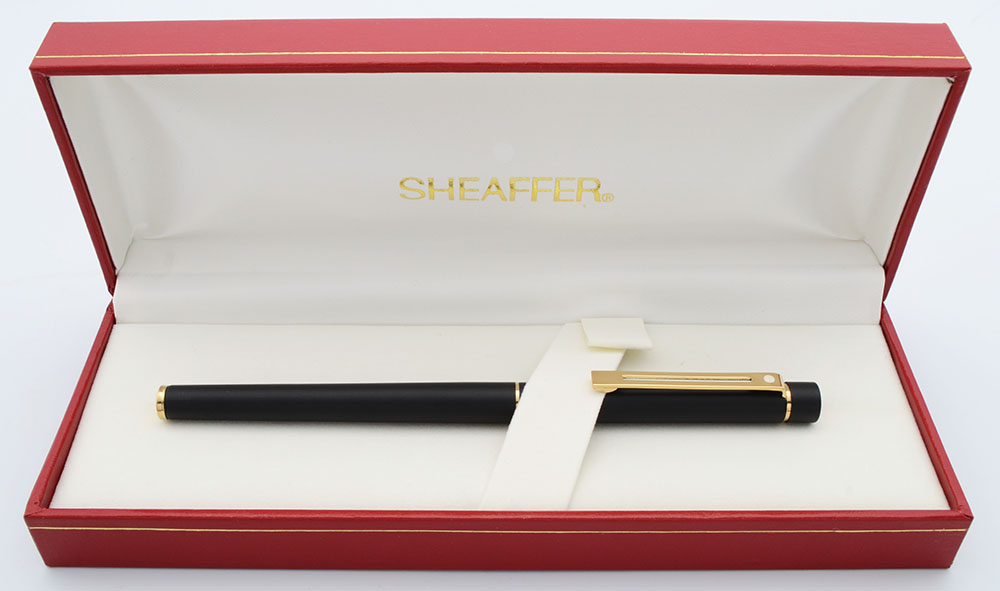 Product Videos
Custom Field
Product Reviews