Product Description
Type Fountain Pen
Product Name We couldn't find the name of the model, it's not one we've had before.
Manufacturer and Year THINK Writing Instruments, unknown manufacture location but the company is from USA. This pen is from a retired collection. (Think is the budget line of luxury maker Krone.)
Length 5-3/4"
Filling System Takes standard international cartridges and converters. A piston converter is installed.
Color Solid Teal barrel, Midnight Blue striated cap, orange top piece on cap. Chrome plated trim. 1/8" cap band. 1/4" barrel band just under cap band.
Nib Medium point "Think" nib, not marked as to nib size so we had to guess.
Condition Excellent + condition, in box, with paperwork. This is a brightly colored, shiny pen that is whimsical and fun. The barrel has light to some moderate scratches, especially near the end. The cap looks great. The trim and clip are excellent. The box is bright lime green and 10-1/2" in length; it is a standout! The imprint is clear.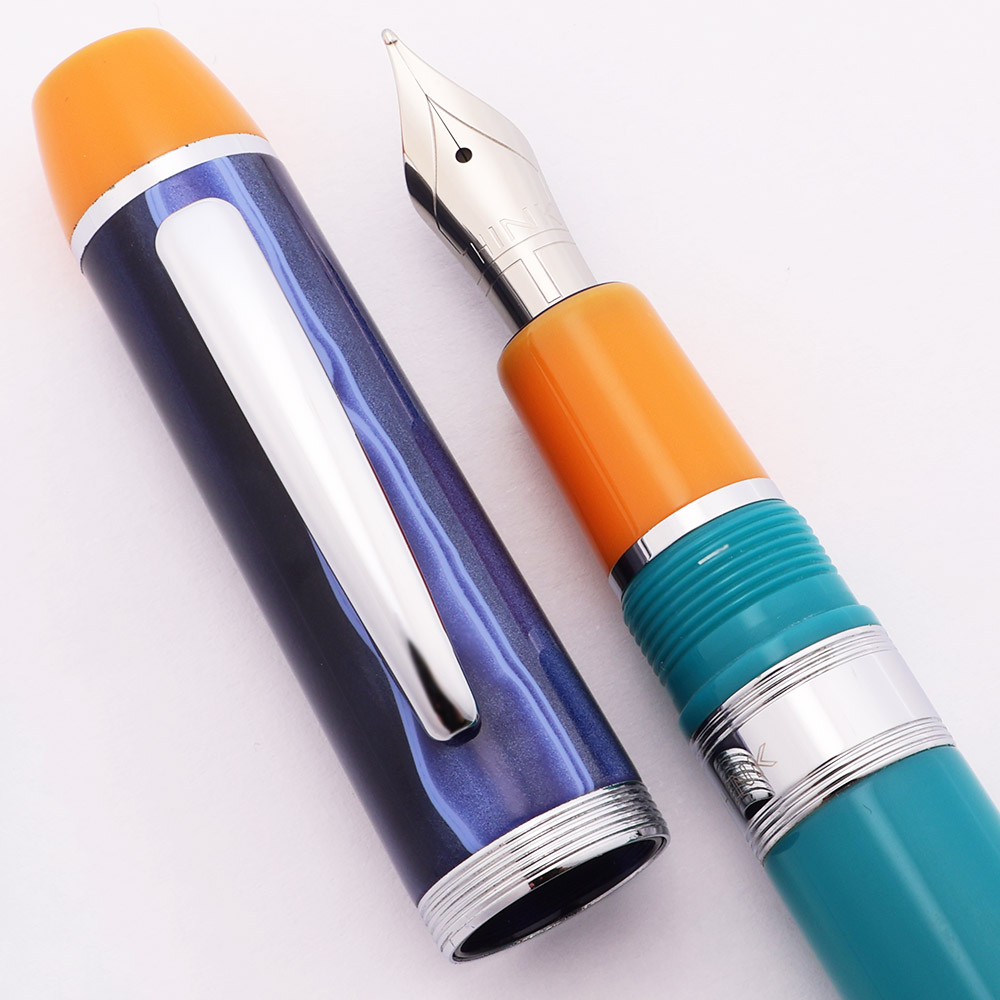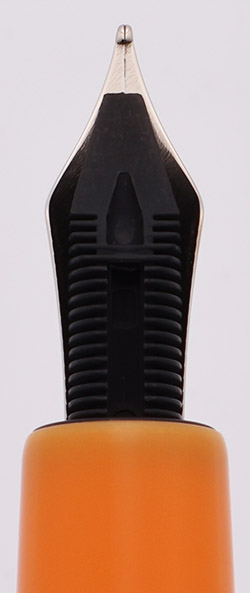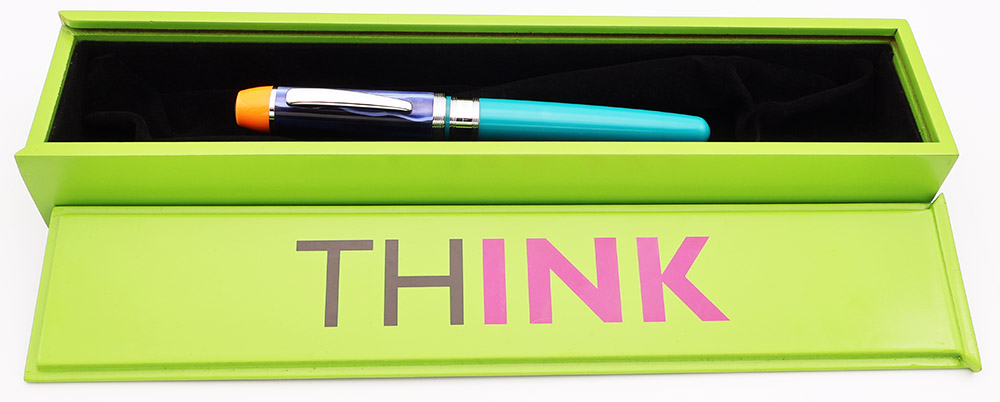 Product Videos
Custom Field
Product Reviews