Product Description
Type Fountain pen with piston filling system
Product Name Divina Midi. MSRP of this pen was $995.
Manufacturer and Year Visconti Pen Company, Italy -- 2010s.
Length 5-5/16"
Filling System Pull & Turn Piston filling system (basically a "captive converter"). Pull the button on the end to extend the piston, turn counter clockwise to expel ink out, and turn the piston clockwise to draw up ink. Then, push the piston back into the pen, and it's ready to write. We tested it and it works well.
Color Black resin with sterling silver bands trim.
Nib Fine 14k nib.
Condition Excellent + condition. Light handwear and scratching. There are some tiny dots of plating wear on the cap finial. Some of the edges of the sterling inlays are a bit rough; we suspect that this is a manufacturing artifact, as similar signs are seen in photos of new Viscontis. No cracks, chips, dents, or dings. No box or paperwork.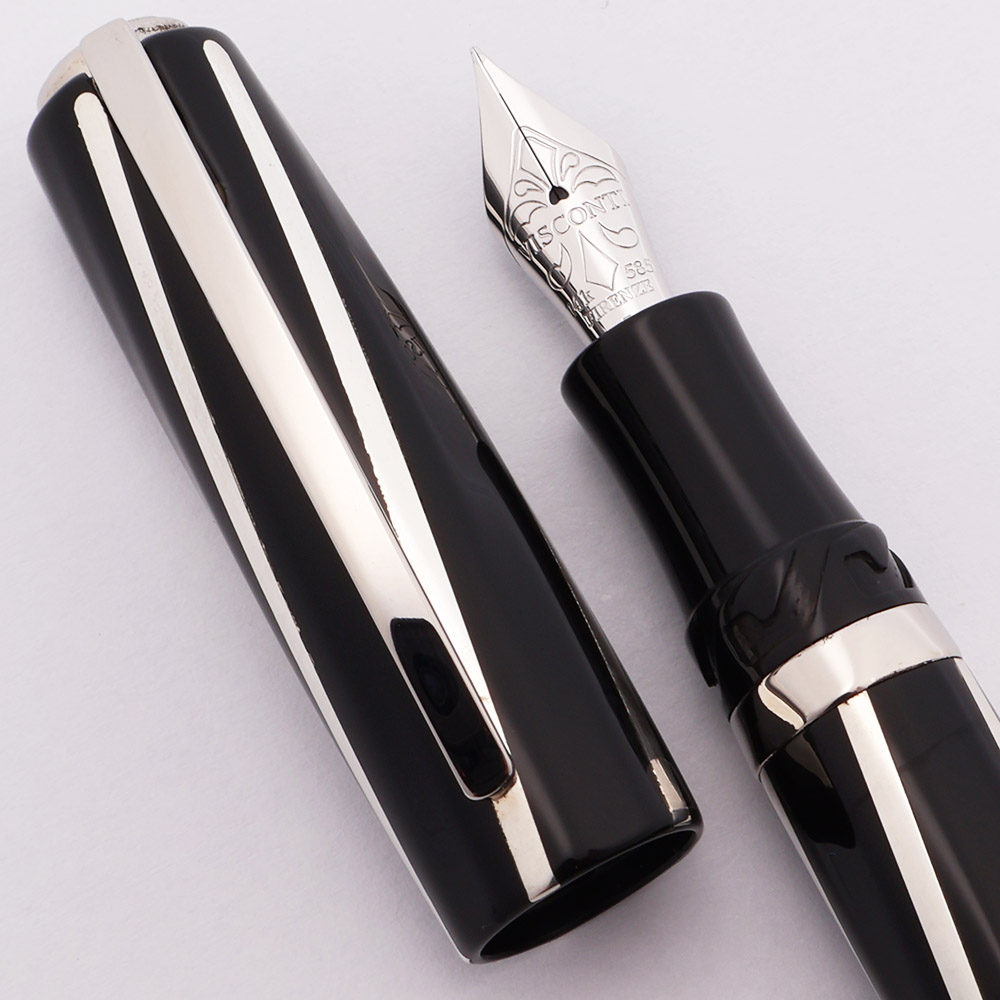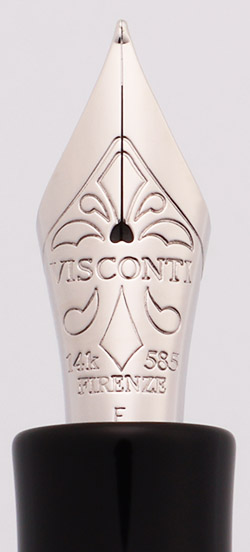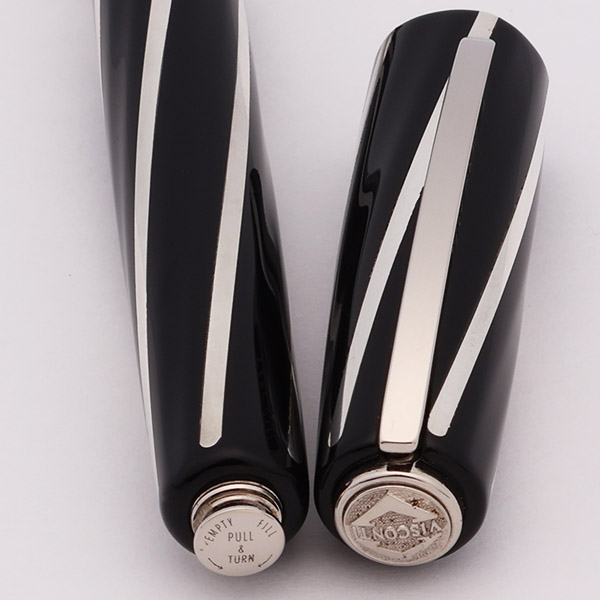 Product Videos
Custom Field
Product Reviews