Product Description
Type Vintage mechanical pencil working well
Product Name Unknown .... they made many different versions with different patterns
Manufacturer and Year Wahl Eversharp - 1920s circa or possibly 1930s
Length 5-1/4"
Filling System Takes 1.1mm (aka "Thick") leads and extends lead in the traditional twist method - you twist the top piece. As is the case with most Eversharp pencils, it extends leads very well, but you have to push the leads back in. We will include a small packet of lead.
Color Gold filled with a nickel or chrome plated tip. The original price sticker is on the twisting mechanism.
Condition Excellent condition. There are some light scratches toward the tip of the pencil, and one scratch thru the imprint. No dents, dings or personalization. As a whole, the pencil still looks very good, and is working very well.
Superior condition with very few signs of wear or usage. This is a long, slender, gorgeous pencil with classic elegance. The imprints are clear.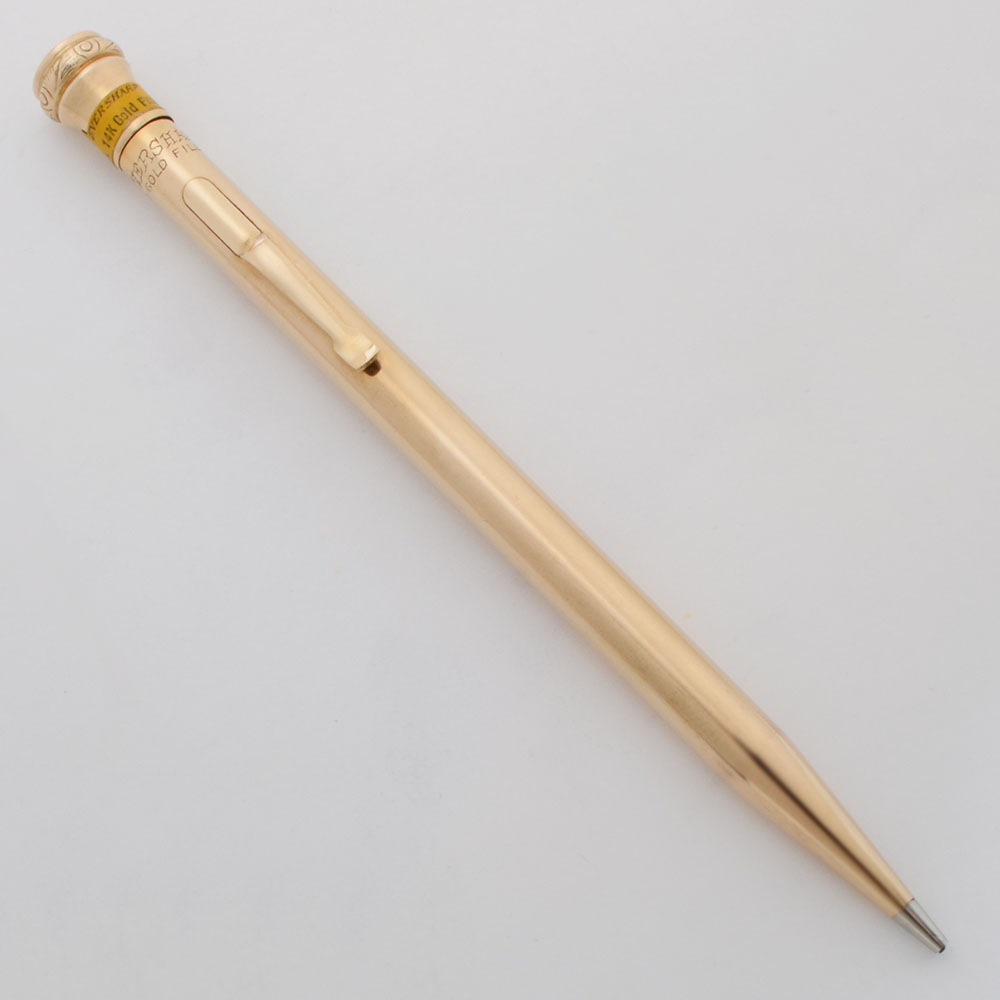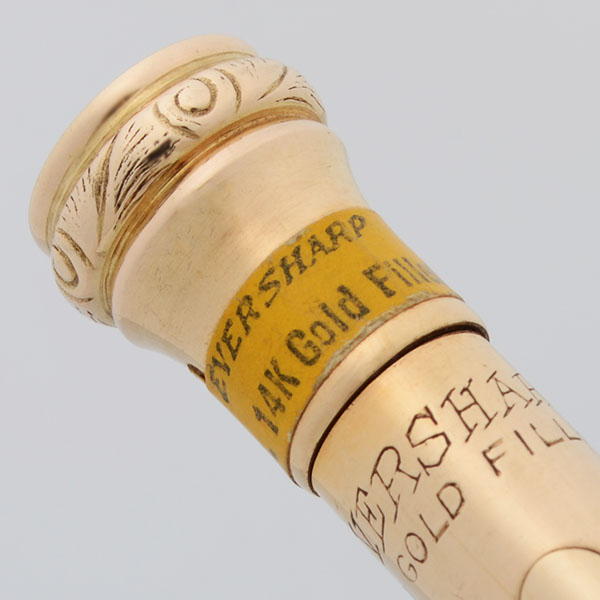 Product Videos
Custom Field
Product Reviews