Product Description
Type Vintage mechanical pencil working well
Product Name Unknown .... they made many different versions with different patterns
Manufacturer and Year Wahl Eversharp - 1920s circa or possibly 1930s
Length 5-1/4"
Filling System Takes 1.1mm (aka "Thick") leads and extends lead in the traditional twist method - you twist the top piece. As is the case with most Eversharp pencils, it extends leads very well, but you have to push the leads back in. We will include a small packet of lead.
Color Gold filled with a nickel or chrome plated tip. The pattern is one of checks.
Condition Excellent condition. There are some light scratches but no dents, dings or personalization. The chrome plated tip is a little darkened in color. As a whole, the pencil still looks very good, and is working very well.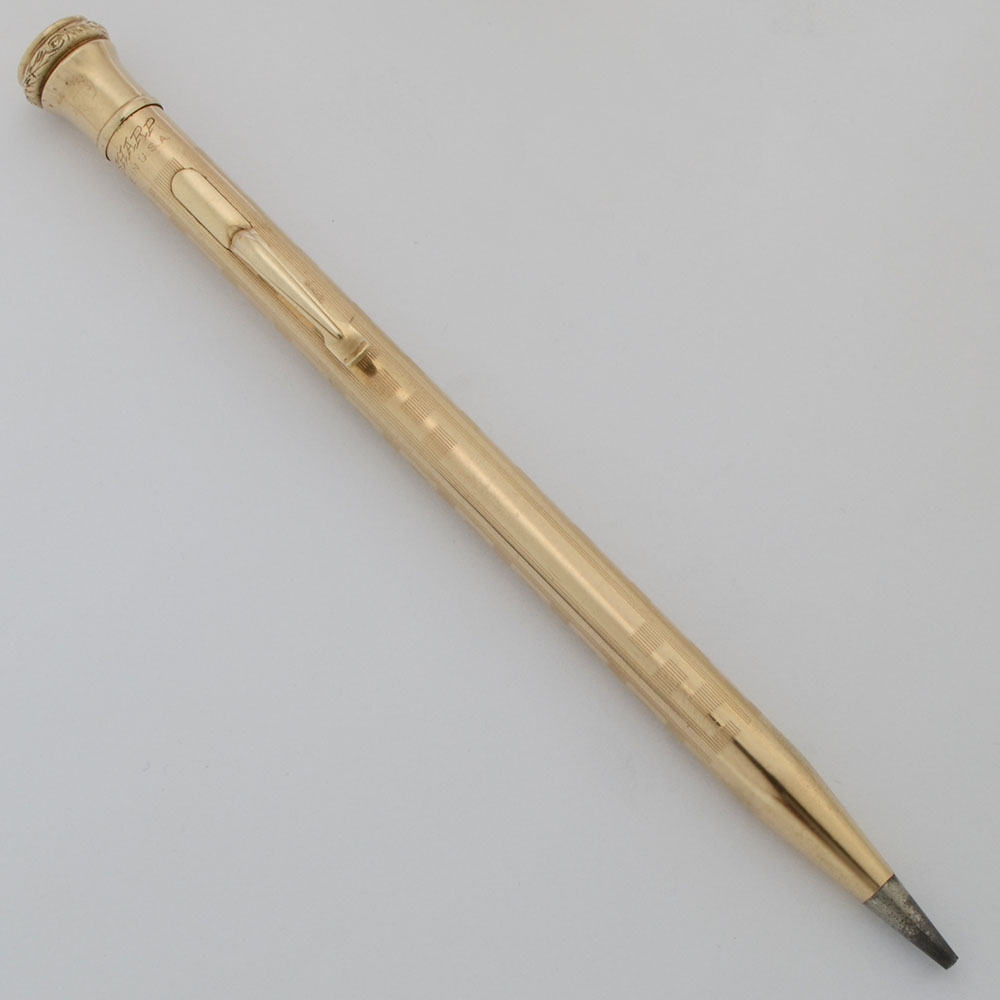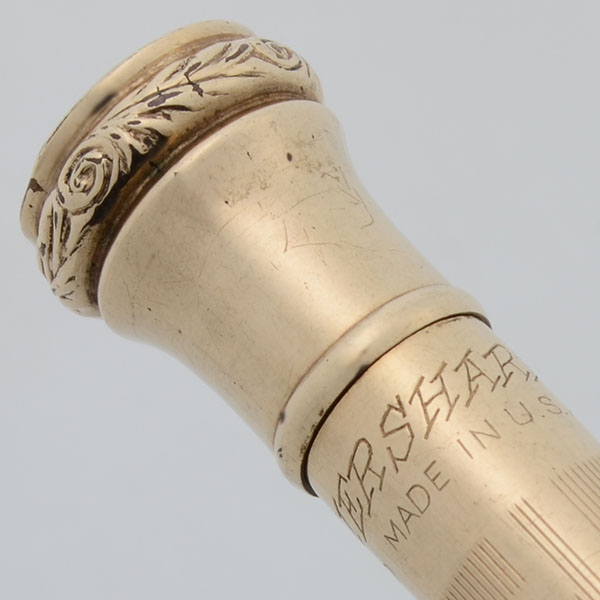 Product Videos
Custom Field
Product Reviews