Sidebar
Waterman Patrician Fountain Pen Set - Turquoise, Hard to Find, Flexible Fine Nib (Excellent +, Restored)
Waterman Patrician Fountain Pen Set - Turquoise, Hard to Find, Flexible Fine Nib (Excellent +, Restored)
SKU: 17569
Type Vintage fountain pen in excellent working condition, lever filler. Matching pencil
Product Name Patrician
Manufacturer and Year Waterman, USA, late 1920s
Length Full size 5-1/2" (oversize), pencil is a little shorter
Filling System Lever filler. We've put a new bladder in the pen and the filling system works well.
Color The "Turquoise" color is comprised of blue and bronze-brown celluloid. Gold filled trim.
Nib FLEXIBLE FINE. Huge gold Waterman Patrician nib, made in Canada. The nib has good flex, but not full flex. Please see writing sample below.
Condition Excellent + condition, with bright color.
FOUNTAIN PEN: The body and cap are free of cracks and chips. There's a scratch near the imprint. There are some light signs of use, but overall it is very smooth and shiny. There's a little wear on the top of the clip and edges, but otherwise the trim is excellent. Nice deep imprint. With its new sac, it is ready to write. The clip was a little loose when we acquired the pen, so we sent it off to someone we trust in order to have the clip stabilized. It is no longer wiggly, but due to the design of the Patrician, it should not be pulled out any further than is necesary to slide a piece of paper under it. If you try to put this pen in a pen case that has a loop that needs to go under the clip, you risk damaging the clip and we will not be able to give you a refund.
PENCIL: It works, but there are a few bite marks and chips at the top of the cap (see photo below). The clip has some play from side to side, so the above caution about the fountain pen clip is even more relevant to the pencil.
This is one of the hardest to find Patrician colors.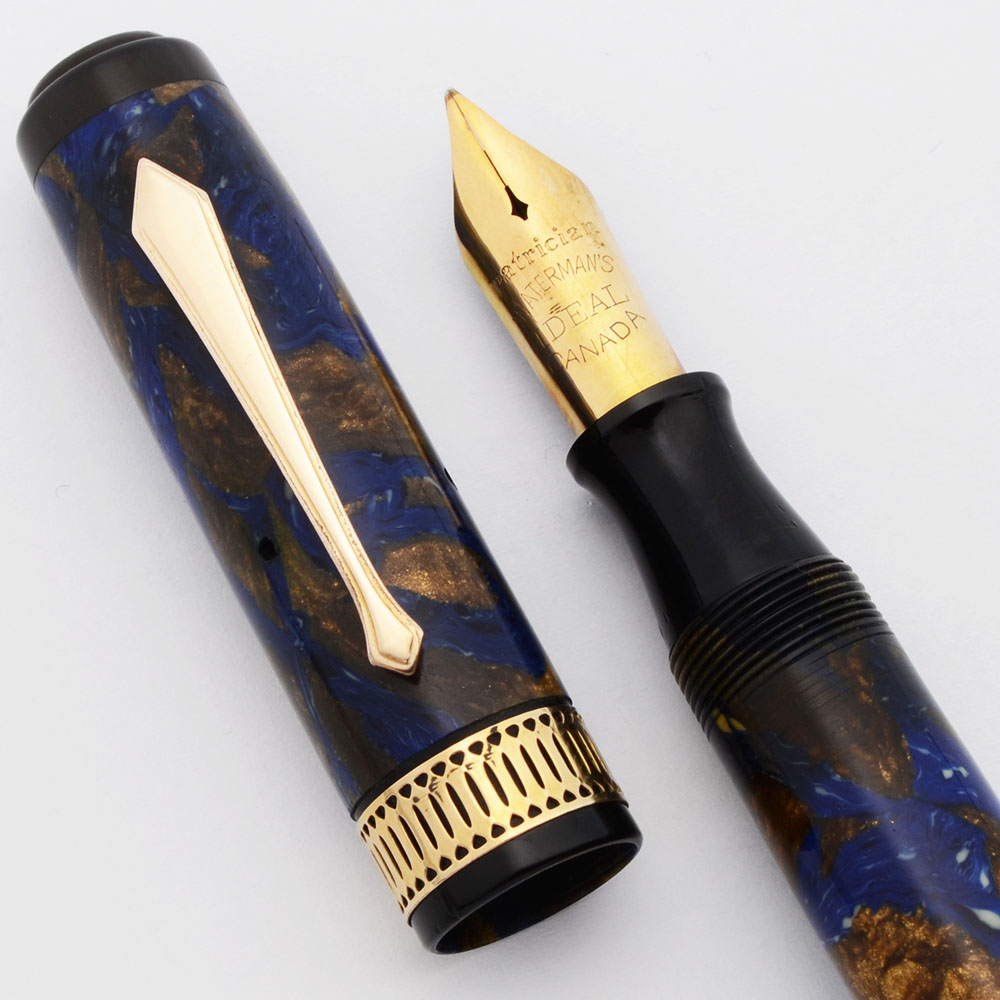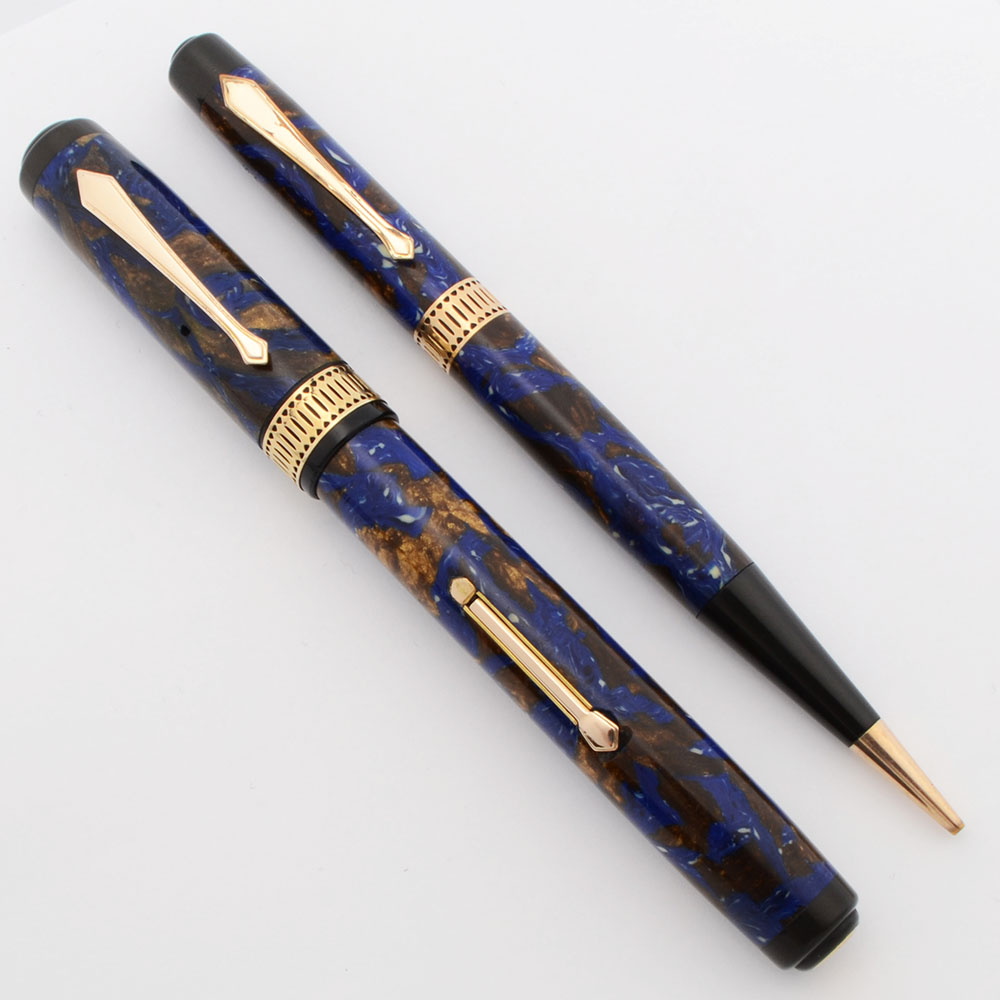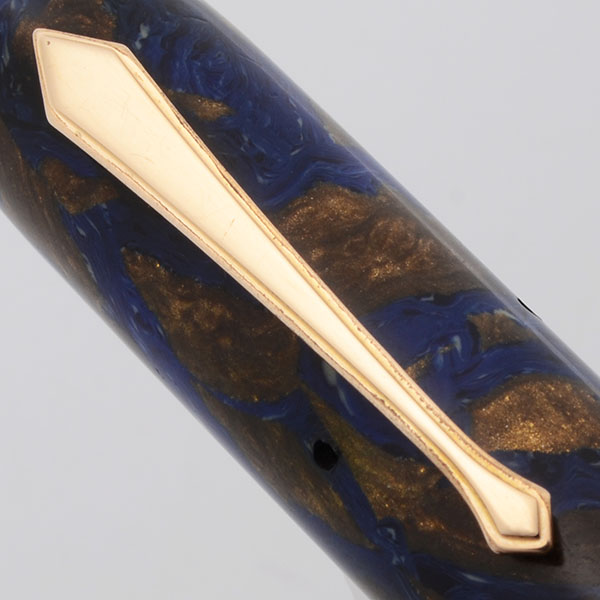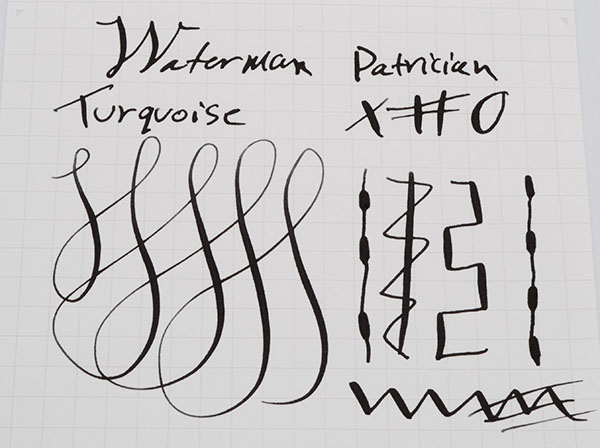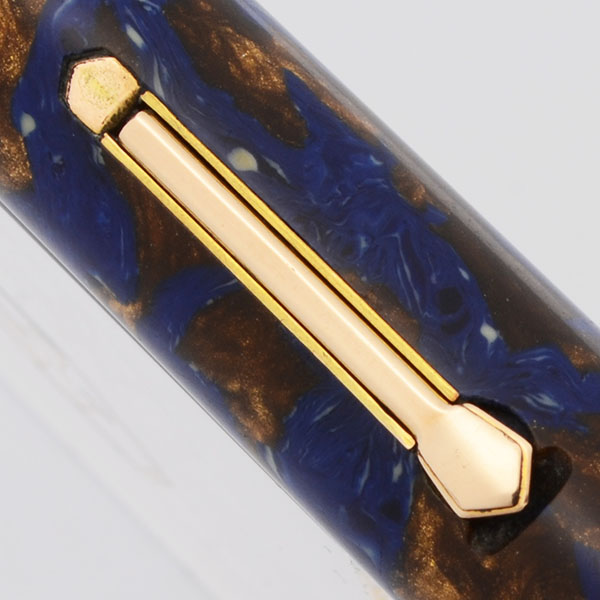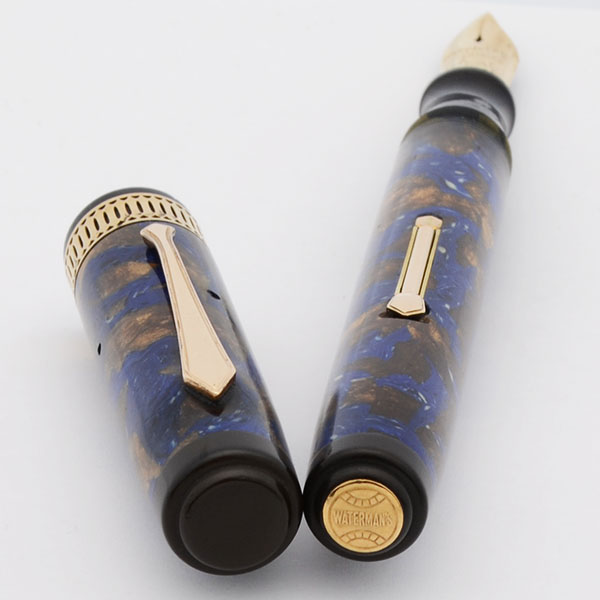 PENCIL: