Product Description
Type Lever fill fountain pen
Product Name "New Crusader"
Manufacturer and Year Waterman, USA -- 1950s. This version of the Crusader was called "New" in the 1953 Waterman catalog, where it appeared with an open nib and a push-on cap. (That's the only model we could find with a cap like this, and we know Waterman would use the same name for both the open nib and the taperite versions of pens.) The 1940s version of the Crusader was quite different!
Length 5-1/8"
Filling System Lever filling system, fully restored.
Color Solid dark red barrel and a brushed steel cap with a wide smooth cap band.
Nib MEDIUM-FINE 14k semi-hooded "taperite" nib. Semi-flexible and smooth. See our writing sample in the photos below.
Condition Excellent condition. The barrel looks great with a clear imprint. There is some plating wear on the lever tab and cap. The cap is free from dents but has a few dots of pitting. No cracks or chips or personalization.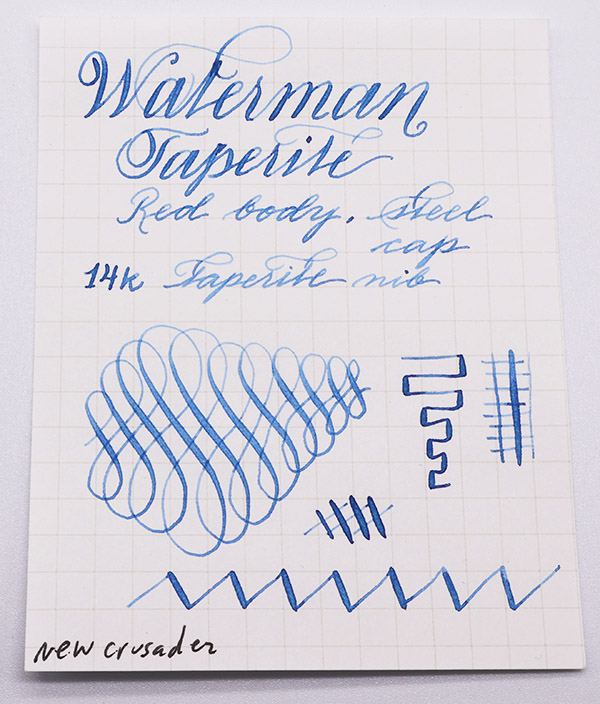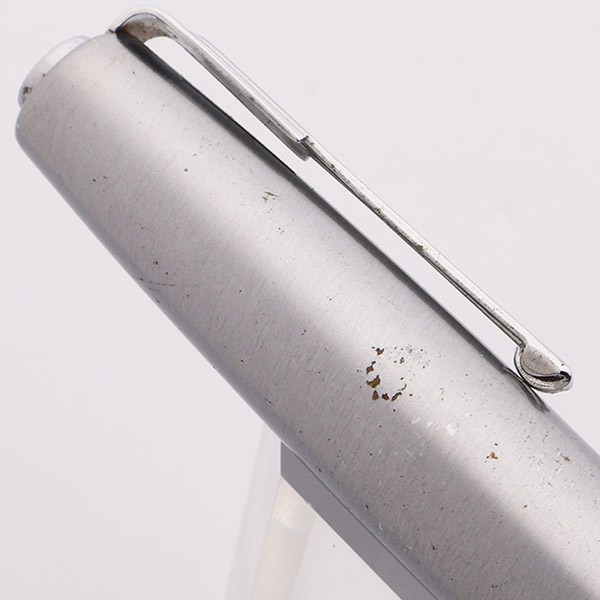 Product Videos
Custom Field
Product Reviews